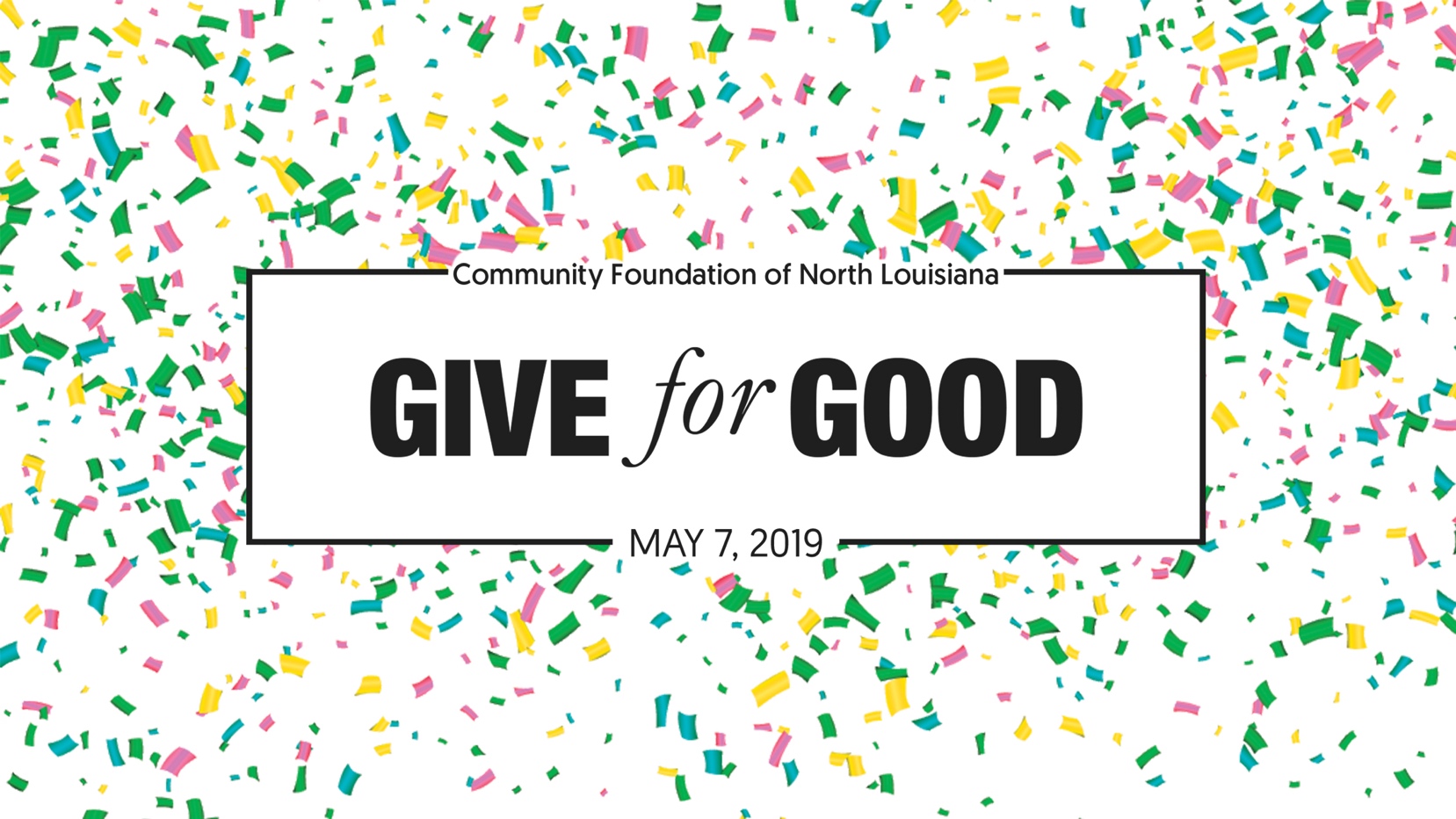 Project Reclaim, Pregnancy Care Center among local nonprofits participating
Since 2014, Give For Good has raised more than $8.1 million for North Louisiana nonprofit organizations, including those in Webster Parish.
The event, administered by the Community Foundation of North Louisiana, is a 24-hour online fundraising challenge that encourages community members to support their favorite groups and find new causes that they care about. Keeping with the traditional first Tuesday in May, this year's Give For Good will take place on Tuesday, May 7, 2019 at giveforgoodnla.org.
Several local nonprofits are participating this year's event. A search of the Give For Good website yielded the following Webster Parish nonprofits:
Project Reclaim: Project Reclaim is a leadership academy focused on our youth. We help our participants become leaders of their generation by teaching them leadership skills, how to perform well academically, and how to build respectful relationships with others. Through leadership training, life and social skills development activities, and media training through hands-on experience with TV production, post-production editing, as well as parental involvement activities we empower youth to reach for the stars!
Northwest Louisiana Pregnancy Care Center: The Northwest Louisiana Pregnancy Care Center exists to serve as a ministry to share Christ, provide alternatives to abortion, and to educate men and women about prenatal development, abortion risks, abstinence, parenting, adoption, and STD risk factors, in a safe, non-judgmental and confidential environment. We are able to provide the following services free of charge to our clients: free pregnancy testing; Parent University classes, baby & mommy items (obtained through merit-based parenting classes); Freedom Post-Abortion Recovery classes (ongoing by appointment); sexual integrity classes; STD/STI education materials; abortion risk education; adoption options & educational resources; guest and event speakers (by appointment only); volunteer training & opportunities; and medical and community resource referrals.
In addition, there are several multi parish nonprofits including Goodwill of Northwest Louisiana, Evergreen Life Services, Food Bank of Northwest Louisiana, Volunteers for Youth Justice, and many more. Every nonprofit that is participating can be found at giveforgoodnla.org.
Not only does the event provide an easy one-stop-shop for donors, it provides organizations with the chance to earn bonus funds through the Lagniappe Fund and additional prizes throughout the day.
The Lagniappe Fund, which totaled nearly a quarter million dollars in 2018, is divided up among the organizations based on the percentage of the total funds raised during Give For Good. There is also $25,000 in prizes up for grabs.
"Although the online challenge sparks friendly competition among organizations, the real winner in Give For Good is the North Louisiana community," organizers wrote in a press release.
More information can be found at giveforgoodnla.org. For more information about the Community Foundation, visit www.cfnla.org.