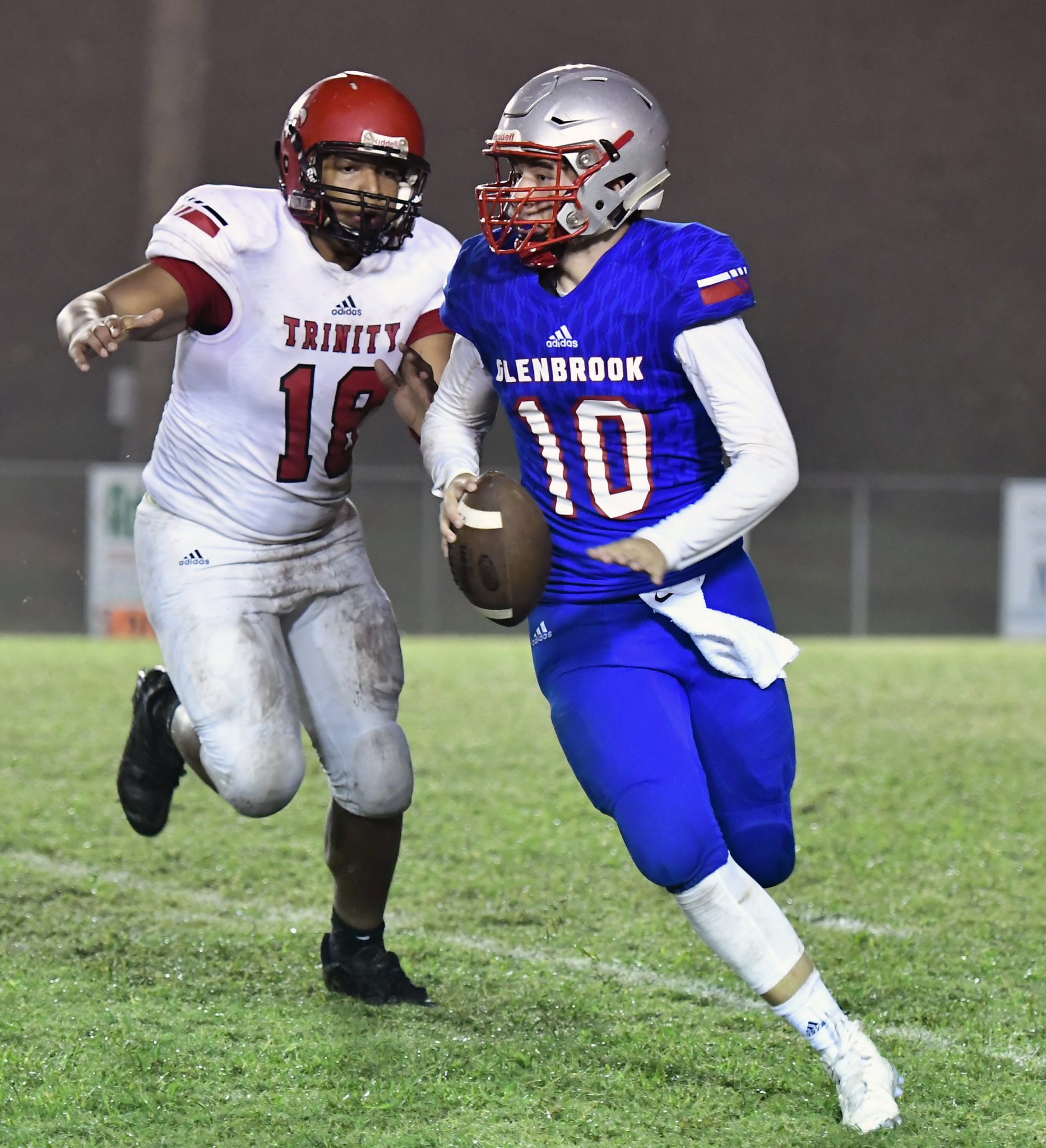 If you want to be the best, you have to beat the best.
The Glenbrook Apaches will find out just how close they are to the mountain top Friday night when they take on defending MAIS Class AA champions, Wilkinson County Christian Academy in Woodville, Mississippi.
"Anytime you get in the playoffs it's the beginning of a whole new season," Glenbrook head coach Caleb Carmikle said. "I've seen scenarios where the bottom seed takes it all the way and where the top seed goes out in the first round. The fact that we made it means we're a good football team."
The Apaches did finish the season's back half 4-1, however the Rams present a different challenge than anything they faced during that span.
WCCA is as physically-imposing as any team Glenbrook has seen, sporting tremendous size on both fronts. The Rams also have bruisers in the backfield at both quarterback and running back.
"It really starts up front," Carmikle said. "They're humongous. We haven't hid that from the guys. The key to competing with them is not getting beat in pregame by looking at all those monsters walking around. They just like to line up and run it downhill; that's their game and a lot of people have had a tough time with it."
"Defensively, they're not real complex. They line up in base and dare you to come at them."
Glenbrook will come at WCCA in a variety of different ways, as Carmikle's offense features a variety of formations. Playing against a team flush with size, Carmikle said the Apaches best bet may be to spread out the Rams.
"The key is getting the ball out as soon as possible," Carmikle said. "We have to try to find ways to get the ball on the edge so that the big guys can't make plays."
Lemoris Jackson Jr., Mason Hood, Da'maza Robinson and Joseph Windham could be key this week. Windham poses matchup problems with his 6-foot-5 frame, while the smaller trio might be able to burn WCCA with their speed.
"I think we have one of the best receiver corps in all of AA," Carmikle said. "Seth (Tyler) has also emerged as one of the best quarterbacks in the association. I think our best chance is to get the ball out to them and let them do what they do best. We do have to find ways to run the football too, whether it be getting Cameron Fread in a one-on-one in a formation or getting Seth going in the run game; he's a big load and he's at his best when he has the option to run or throw."
The Apaches will put it all on the line Friday night at 7 p.m. in Woodville, Mississippi.