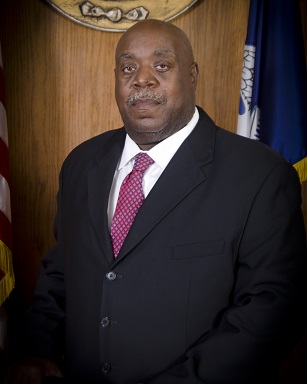 Former Councilman Wayne Edwards has been appointed by Gov. John Bel Edwards to the Minden City Council. While he won't be able to officially start conducting city business until he is sworn in, it's a step forward in filling the vacant City Councilman spot for Dist. A.
"I look forward to working with Mr. Edwards. I think with his experience and knowledge, he will be very helpful in moving our city forward and to accomplish some positive economic development goals. It's going to be a great year, and he's going to do a great job helping us finish out our year," said Mayor Gardner.
"I've talked to several of the other council members and they're pretty excited about Mr. Edwards as far as what he's bringing to the table. It will be a good six months."
When asked when Edwards will be officially sworn in, the Mayor stated that due to COVID-19, the State is slower in conducting these procedures then they have been in the past.
"With COVID-19, everything is in slow motion. The governor usually appoints within ten days, this time it took him twenty. I know they are all working from their homes, so I don't know what the exact time frame is," said Gardner.
However, during this interim, the Mayor will be working to ensure that Edwards is ready to hit the ground running when he gets sworn in.
"We're going to meet and I'm going to start bringing him up to speed with what's been happening the past 14 months. So he'll be on the cutting edge of what's happening," said Gardner.
City Council meetings take place at 5:30 p.m. on the first Monday of every month. While typically open to the public, due to social distancing guidelines and keeping groups smaller than ten people, if one would like to still watch the meeting, they can visit the City's Youtube by searching "City of Minden – Feels Like Home," and watch it live.