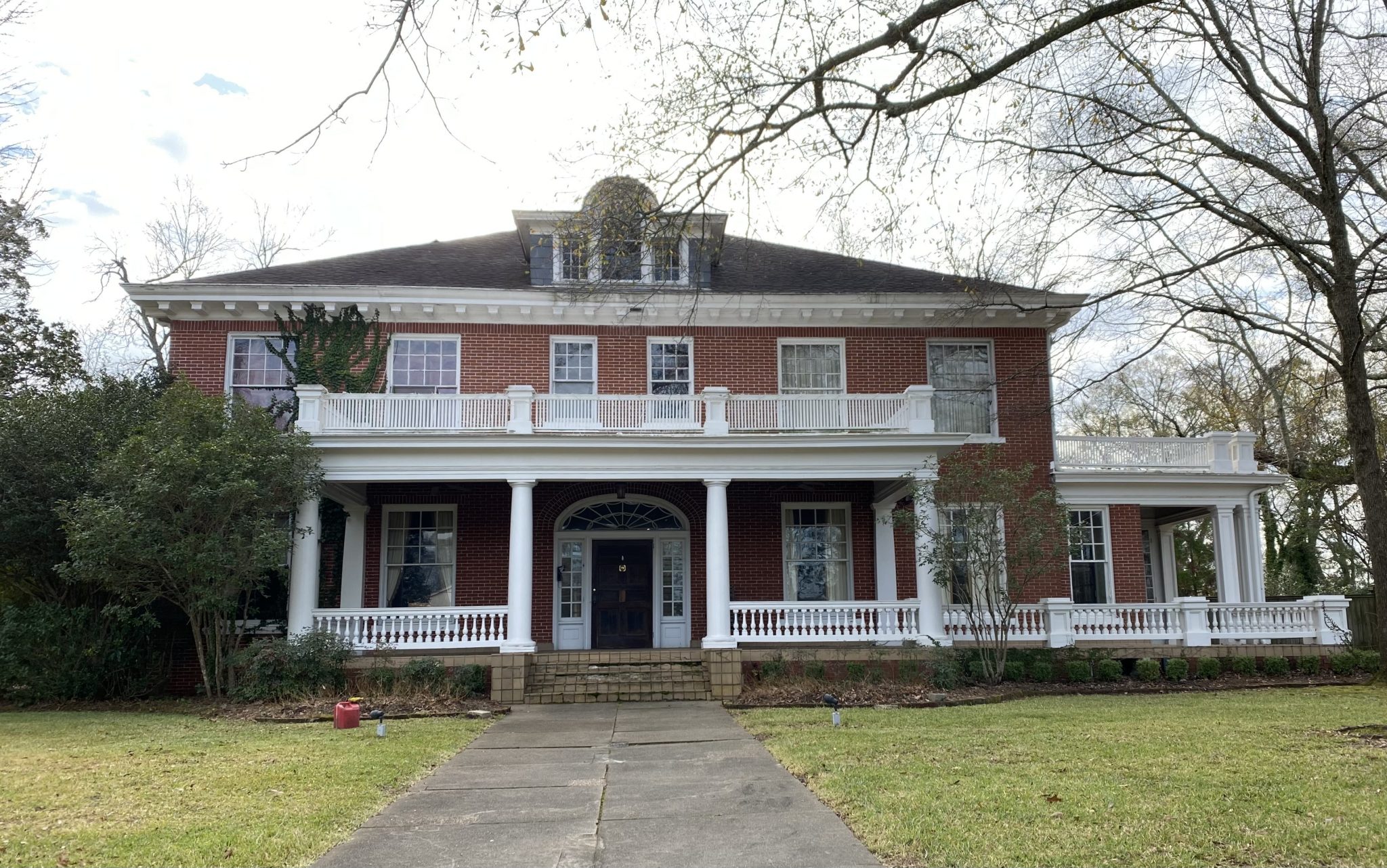 Grace Estate is coming under new management and the soon-to-be owners want to share their plans for the future of the property. Jim and Kim Huffman have owned and operated Huffman House, a bed and breakfast that is located just two doors down from Grace Estate, for the past seven years. While some neighbors have expressed concerns about the requested rezoning for Grace Estate, the Huffmans maintain that the majority of their neighbors support their plans. "There's basically one or two people out of the entire Historic District that are being very vocal," said Jim. "I guess negativity has a way of being louder than those that are positive."
"We're hoteliers. That's what we do," said Kim. "We want to have a bed and breakfast with an event center." Being zoned as an event center means that the Huffmans could legally charge for the use of public spaces in the bed and breakfast for things like baby showers, wedding receptions, and family reunions. As Jim said, "If we weren't an event center, and you wanted to come here for a baby shower, and I charged you fifty bucks for the room, then I would be breaking the law. I don't want to do that." While the event zoning would allow for gatherings up to 100 people, the Huffmans said that their focus would be on events in the range of 15-30 people. As far as larger gatherings go, they said that, historically, those have been few and far between, but "we don't want to limit our options," Kim said.
"We've definitely been listening to the concerns," continued Kim. "There's a couple of big differences. We're not going to be open on a daily basis for lunch. We're not running a food service business out of the building. Complaints of food delivery trucks and daily traffic—those things aren't going to happen because we're not going to open a restaurant downstairs."
"All the commercial equipment, like the walk-in freezer, goes away," said Jim. "Every semblance of a commercial kitchen goes away. We will not be running a restaurant. We will not be running a catering business out of it. We want it to continue as a bed and breakfast with an event center." What is currently a dining room downstairs will be converted into a suite including a bedroom and bathroom. The carriage house, which was being used to house the walk-in cooler and other commercial kitchen equipment, will be made into another suite of private rooms. "We're limiting ourselves and what we can do event-wise because we're a bed and breakfast," Kim stated.
Initially, the Huffmans had applied for a liquor license for the property. The Huffmans had hoped to have a small lounge that seated about six to eight people where they could serve their guests alcoholic beverages. They also did not want to have events where guests provided their own alcohol. As Jim stated, "If you give an individual the ability to bring in their own alcohol and serve themselves, they will have a tendency to over-serve themselves." The zoning board declined the request since it does not stay within established precedence. The Huffmans do not plan to pursue that avenue at this time. "We will have caterers, and caterers are licensed and they can deal with the serving of food and beverages," Jim concluded.
Though the purchase of the property is not yet complete, the Huffmans have already started cleaning the grounds and building. "We live in the neighborhood," said Jim. "It's important to us how the house looks. And I guess one of the most important messages that Kim and I wanted to tell our neighbors is this: We've run a wonderful B & B two doors down. We've been an asset to our neighborhood for over seven years. That's not going to change."
The Planning Commission will be meeting on February 3, 2022 at 10:00 a.m. at Minden City Hall to discuss the proposed rezoning.