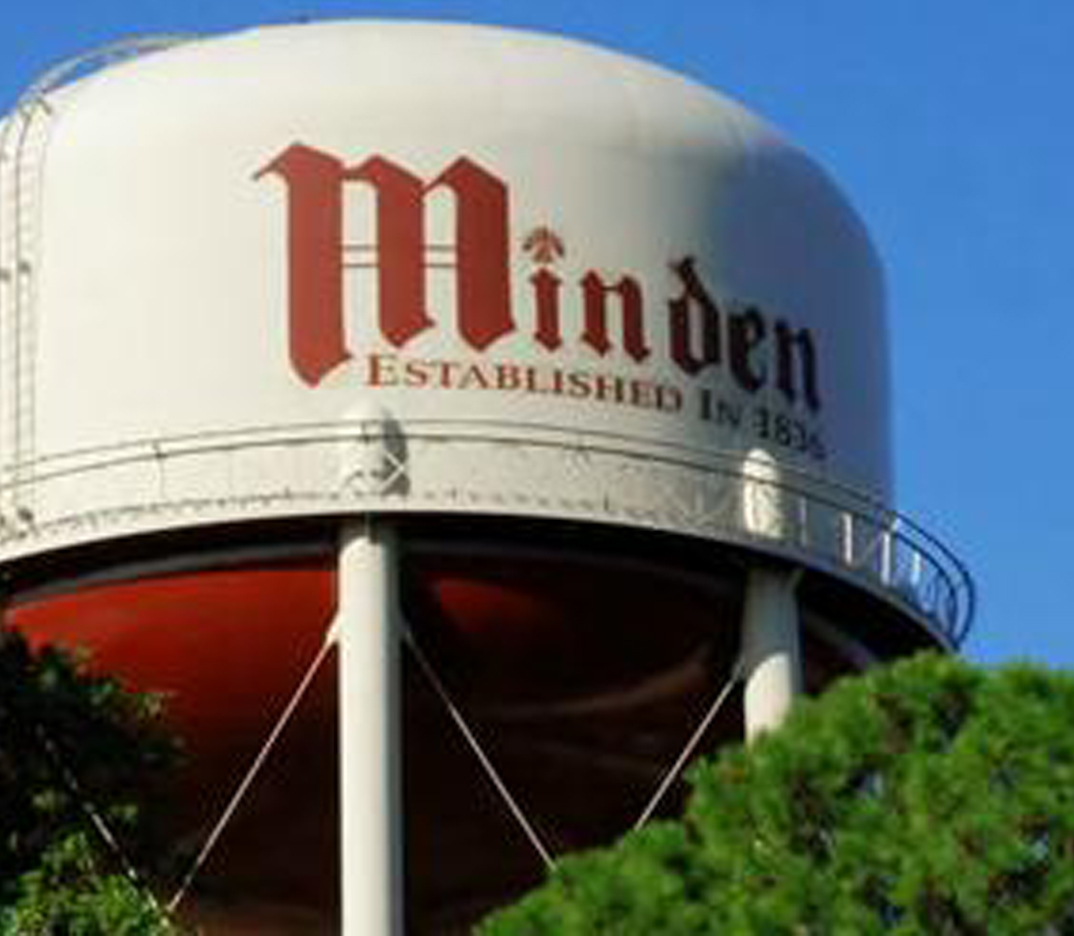 As many know by now, HGTV has been the City of Minden Recently to film some of their upcoming season of Hometown Kickstart. Other than the direct benefits of having locales in Minden spruced up, after the episode featuring Minden airs, it is reasonable to assume that the amount of tourists the city draws will significantly increase.
This being the case, the city wants to get ahead of this influx in tourism by prepping the city to cater to those visiting. Representatives from the city of Minden, Webster Parish Libraries, Webster Parish Tourism, the Greater Minden Chamber, business leaders, and involved local citizens met at City Hall on Wednesday in order to discuss the ways in which they can prepare.
"We want to be prepared. It's very important to me that we have a good first impression," said Mayor Terry Gardner. "We don't know that somebody that owns a toaster manufacturing company is gonna come and take a tour, and say, 'hey, we want to build a toaster company here."
One of the first things on the agenda was to prepare a tour guide/map for visitors to purchase that will guide them not only to the sites HGTV renovated but also to various other points of interest around the City of Minden. This would make it easy for tourists to come to town, grab a map, and be able to check out interesting locales while learning a bit about them as well.
Building upon that idea, another topic discussed was that of holding guided tours that would take people around the City of Minden with a guide to explain key parts of Minden's history. The main problem that needs to be resolved for this plan to take effect would be procuring a list of individuals who are not knowledgeable and talented in public speaking enough to host a tour that also have the time in the week to dedicate to this task.
For those that aren't for guided tours, the idea of having pre-recorded videos accessed through phones with a QR code for some of the locations around Minden was floated. This would allow tourists to still be educated on the history of the city while being able to explore the Minden at their own pace.
The Greater Minden Chamber in late February will be hosting a seminar to educate businesses on the impacts that national tv coverage will have on the local economy and to give them an idea of how to prepare. This is to make sure that all of our local businesses are well equipped beforehand to handle the increase in tourism. The Chamber also mentioned plans to hold a hospitality seminar at a later date.
Ultimately there is still a lot to be done to prepare for the boon appearing on HGTV could have for the city, but countless involved individuals within our community are already working to make sure that Minden is as ready as it can be to reap the rewards of increased traffic.