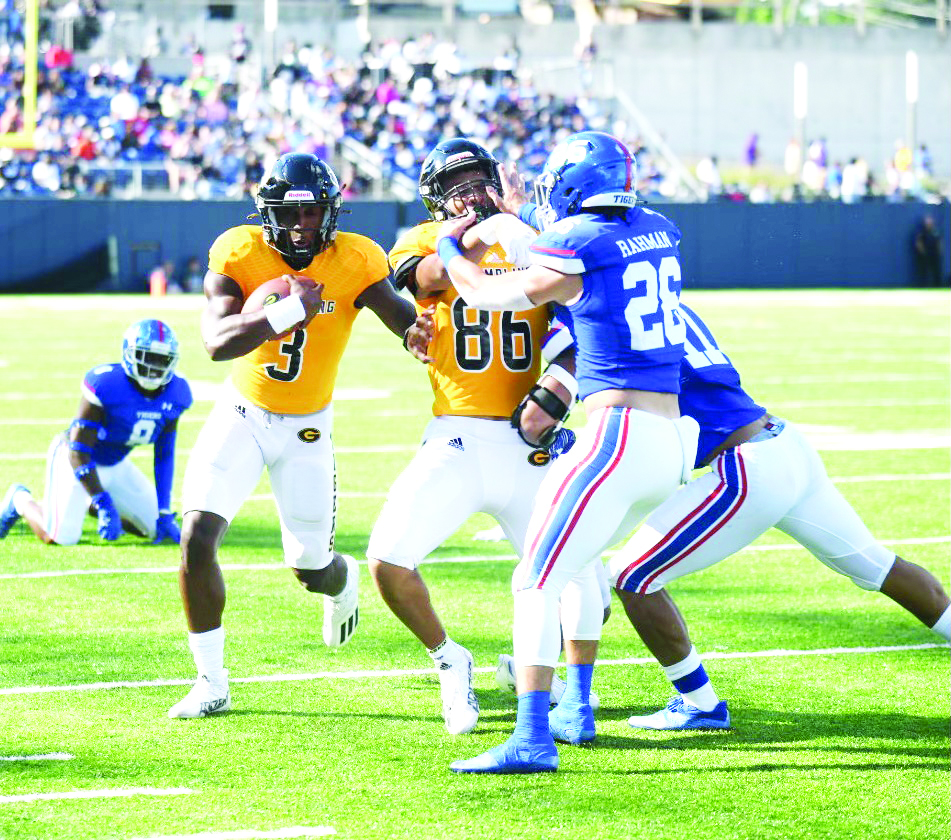 Getting back on a winning track in the SWAC is on the minds of the Grambling State Tigers as they open up Southwestern Athletic Conference play on Saturday as they take on Prairie View A&M in the Texas State Fair Class.
Kickoff is set for 4 p.m. Saturday at the Cotton Bowl in Dallas.
GSU (1-2) enters conference play following back-to-back losses to Southern Miss and Houston, while Prairie View A&M (2-1) is coming off a 37-27 victory over Houston Baptist last Saturday.
"It was good to get back out there and play last week and we played against a really, really tough University of Houston football team, a very deep football team that can really throw the football, run the football really well," said GSU coach Broderick Fobbs. "I thought for a quarter and a half we played really good defense. Offensively we struggled and we weren't able to sustain any drives or put any points on the board.
"Those are the types of games where you've got to be prepared to jump over those types of hurdles in order to have a chance to win. We just didn't overcome much of the hurdles in order to have a chance to win the football game."
The Panthers are led by former by former GSU Offensive Coordinator Eric Dooley.
"We don't normally talk, " Fobbs said. "He participated here. And, he was really instrumental in us being succesful. He's got his opportunity to be a head football coach. We do speak when we see each other. At the end of the day, we're focused on our programs and running our programs."
When he short-term disbanding of the Prairie View football program in 1990, the State Fair Classic featured Grambling and Elizabeth City State.
Alhough Prairie View brought football back in 1991, that season Grambling played North Carolina A&T, so it was not until 1992 that the Classic returned to the annual showdown between the Panthers and Tigers.
Grambling won every game until this changed with the 2009 edition won by the Panthers.
Since then, Prairie View has won seven of 12 games against GSU, including the last three.
"Wow it has been three years since we've won this ballgame," Fobbs said. "Coach (Eric) Dooley has done an exceptional job of really coaching his team and being prepared and ready to play. We're looking forward to this and looking forward to this challenge.
"We feel really good being back here in the Cotton Bowl where all the ghost of the past, the great players have played. We're just looking forward to playing Grambling Tiger football."