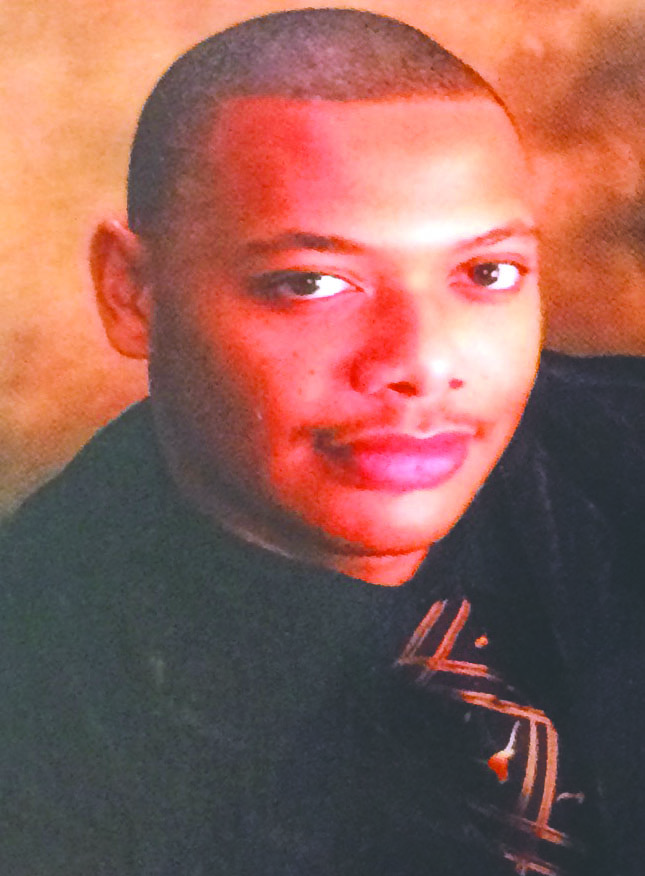 In October 2015, the Minden community buried longtime resident Cottrell Terrell. This month, his grandson Vempre Terrell Jr. published his first motivational book, crediting his grandfather with providing inspiration to become an author.
"Prior to his passing, my grandfather was one of the most encouraging people when it came to my writing," the young Terrell said. "By reading the literary works of black authors to me during childhood, he allowed me to see that I could one day become a black author too."
Vempre Terrell Jr. is an entrepreneur, motivational speaker, and author currently living in the Dallas, Texas area. His first book, "The Eyes of Faith," published Feb. 12.
"My main goal as an author is to positively impact the lives of my readers," Terrell said. "Many individuals do not have people in their lives to provide inspiring words to them in time of need. I do my best through writing to counteract this reality. Even if someone only reads one page of my book, I want this to be enough to set the tone for a positive impact."
With family living all over north Louisiana, Terrell grew up in Ruston. He said a childhood habit of writing eventually blossomed into a lifelong passion.
"My parents have always motivated me to never hold my feelings inside," he said. "As a child, my parents always encouraged me to take time each day to reflect upon my day. Writing served as a method for me to do this. Whether writing poems, songs, or books, writing has served as a key entity that has shaped my personality."
It was not until Terrell attended the University of Texas at Austin that he fully realized a second goal for his writing: influencing not just a general audience, but black youth in particular.
"I did not learn very much about authors of color in school until taking courses in African American History in college," he said. "I want our young black men and women to see that they can be the next Langston Hughes or Maya Angelou. Regardless of skin color, I want all young people to realize that any path they dream of following is attainable."
Terrell said he hopes to be part of a cultural movement that changes what children of color are told they can and cannot do.
"Most young people of color are only seen from the standpoint of being athletes," he said. "In nearly all sports, there is someone of color with whom young people of color can connect. However, the same often does not ring true with authors. I want young people to see that regardless of the color of your skin, being an author is a possible path to follow."
Terrell's first published book, "The Eyes of Faith," brings to light "the reality that viewing life through faith serves as the blueprint of how blessings unfold," according to the book's description.
"Most people only view a situation from its apparent physical angle, making most situations appear negative," Terrell said. "They don't take the time to step back and see the underlying blessings that unfold when setbacks are viewed through faith. Viewing life through an anticipation of triumphant blessings ahead not only inspired me, but it also motivated me to write this book to reach out to others."
"The Eyes of Faith" can be purchased at Amazon.com