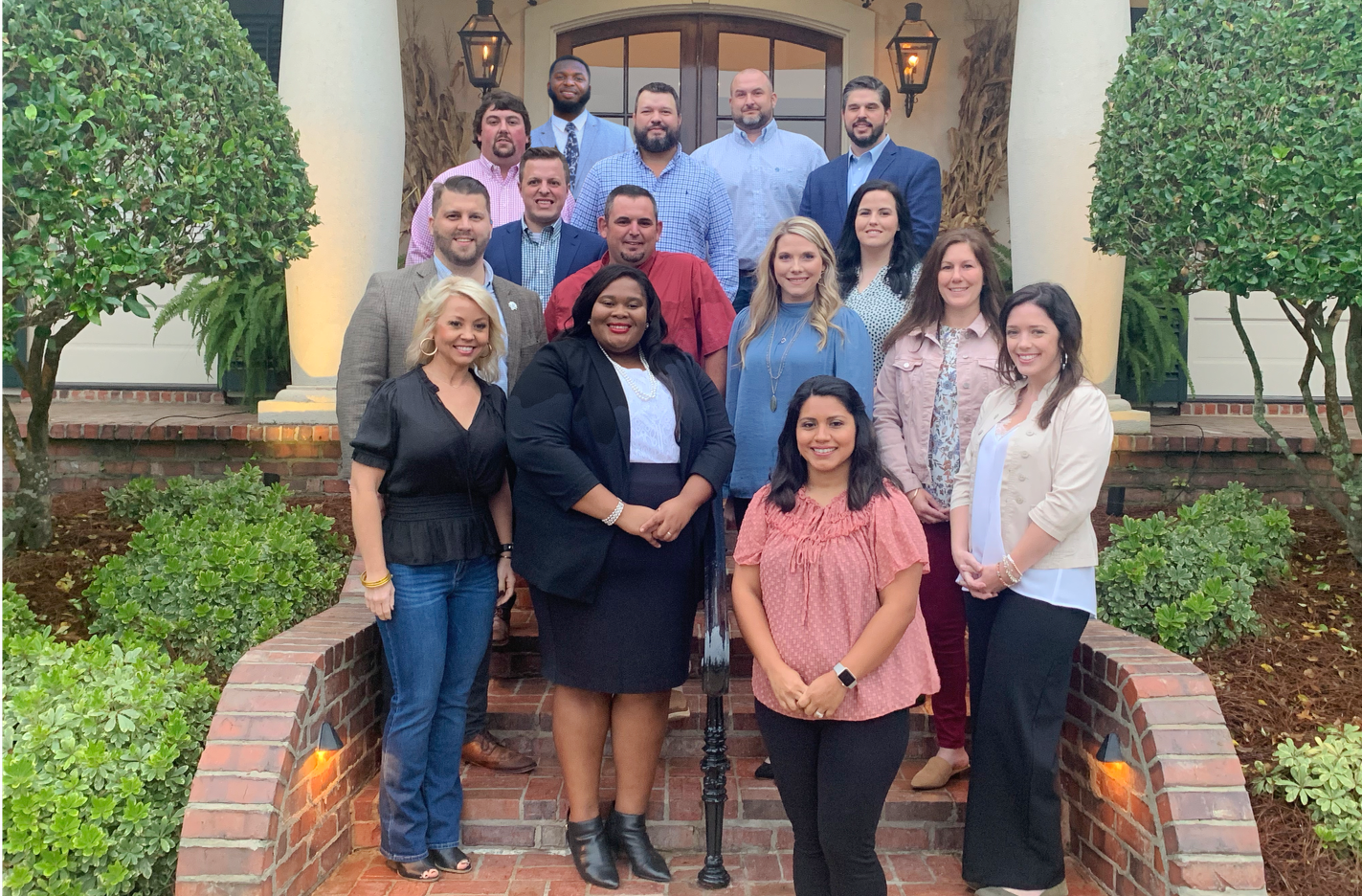 Fifteen young business leaders and entrepreneurs have distinguished themselves with their service to the community, and the Greater Minden Chamber is recognizing that service by nominating them for this year's 15 Under 40 Top Young Professionals.
"Not knowing what this year was going to be like, and if we were even going to be able to have an evening like tonight, the Chamber still pursued it, moved forward, and received some amazing nominations for this year's Awards Gala. We are always amazed at the amount of deserving young professionals that we have here in Webster Parish," said Jana Morgan, President of the Greater Minden Chamber.
Mandi Hart of Minden Medical Center and Greg Lee of Citizens National Bank were the MC for the evening, introducing the following 15 young entrepreneurs as the 2020 class of 15 Under 40.
Lindsay Blacwelder of Harper Motors, Toby Bonsal of Bayou Swabbing and Bonsall Roofing, Eric Brown of Energy Transfer Partners, Kelly Burson of Dixie Overland Construction, Lindsey Cupples of Pink Magnolia, Breleisha Gilbert of Grambling State University. Brittany Greer of Castleton/TG Natural Resources [Formerly Range Resources], Samantha Kramer of b1Bank, Elgin Moore of Lakeside Highschool, Matthew Morgan of Gibsland Bank and Trust, Ryan O'Glee of Minden Family Pharmacy, Luke Ritchie of LR's Sweet & Treats, Jimbo Yocom of Yocom Law Firm, Melissa Young of Christus Health & Claiborne Memorial Medical Center, and Rocky Young of Louisiana Paving Company.
The recipients will be recognized at the Awards Gala taking place Thursday, Nov. 12, presented by TG Companies for the ninth year, at Orleans on Main.
"Supporting our young entrepreneurs and our young business leaders, and recognizing them for the great work that they do for the community, that's what helps our city grow," said Mayor Terry Gardner.