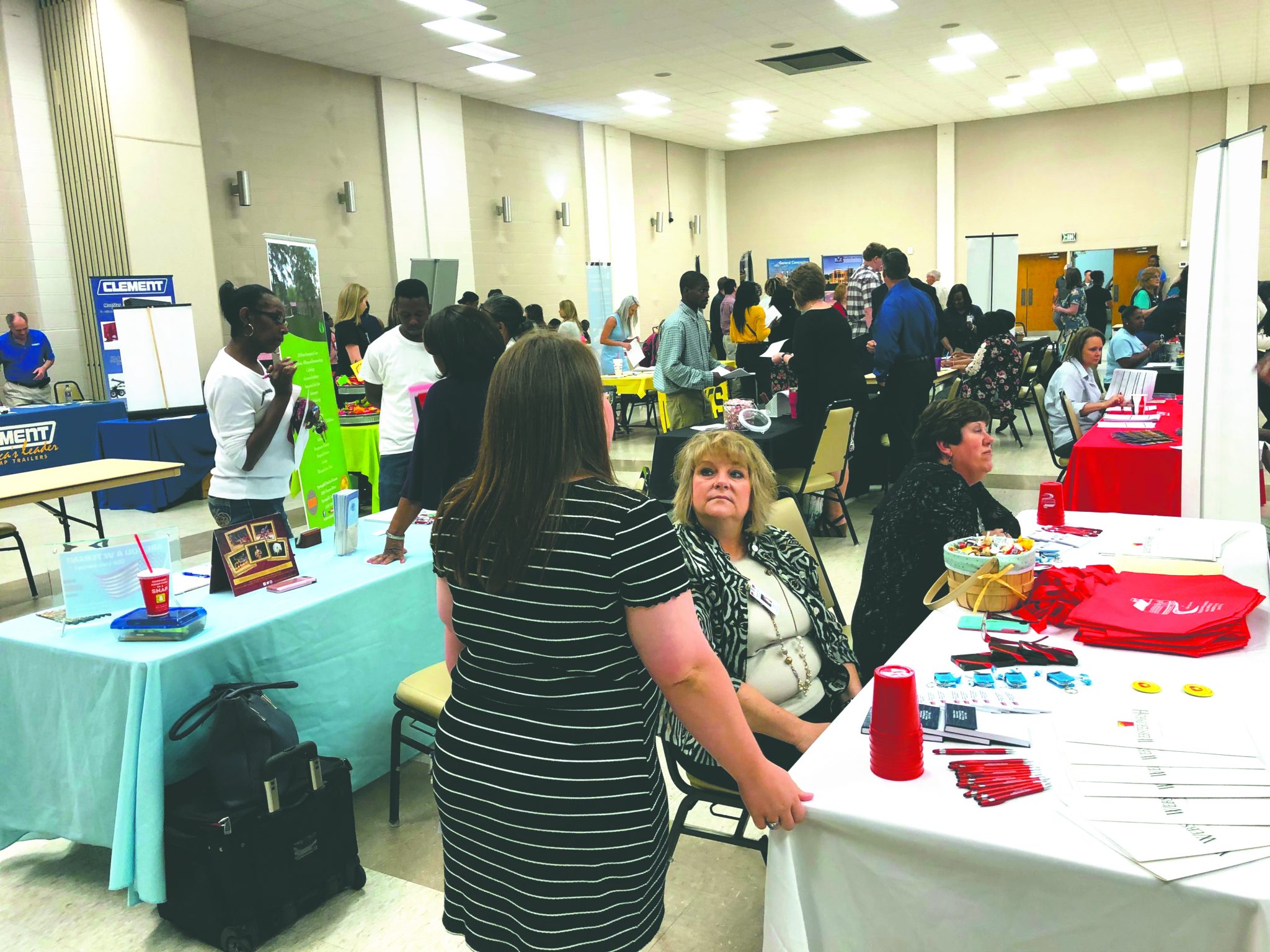 Several local businesses participated in the event
Tuesday morning at the Minden Civic Center, more than 30 companies came to try and scope out the Minden population for potential hires. The Job Fair and Career Expo 2019 ran from 2 p.m. – 6 p.m. It was ran in partnership between Northwest Louisiana Technical College, the Coordinating Development Corporation, and the City of Minden.
According to Stephanie Barnette, the CEO/President of the Greater Minden Chamber, "There are 300-plus job opportunities available here." Many different types of businesses were present at the Career Fair, including markets such as healthcare, manufacturing, and construction.
Specifically, one of the businesses present was Minden Medical Center, and Sarah Carter was the one there running the booth.
Carter barely had a free minute, due to the number of applicants that were coming up to her booth.
Carter said that the goal of coming to the career fair was, "to look for qualified individuals in the local community." She also stated that she was looking for candidates, "that were motivated and great at customer service."
Specifically, the positions Carter was trying to fill were Physical Therapy, Nursing, and CNA's.
Even having only been there under an hour, she stated that she had already found "2 potential applicants that she was interested in hiring." And as an added tip to future applicants, she said, "Your chances for being hired definitely increase if you bring a resume."
Minden Mayor Terry Gardner was also in attendance at the event. He said that the thing that he likes the best about hosting a local career fair is the fact "that the people here aren't just going to grab an application and throw it in the folder, they're actually here to hire people from our community."