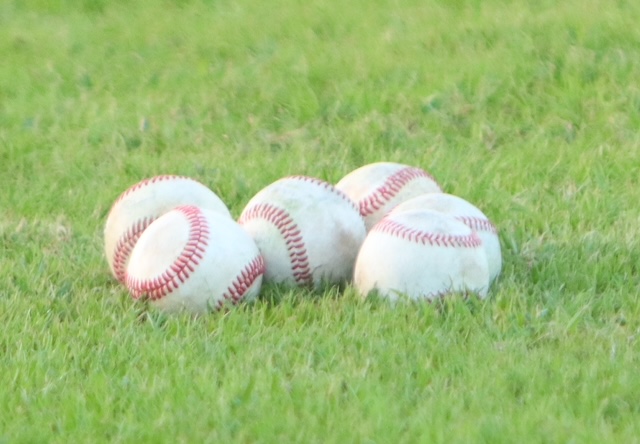 CJ Watts and Cooper Chase had three hits each to help the Lakeside Warriors defeat the North Webster Knights 8-1 Tuesday in Springhill.
Elsewhere, Minden routed Woodlawn 16-0 in a District 1-4A game at Minden and Glenbrook rolled past Evangel Christian 12-1 in Shreveport.
Doyline fell to Quitman 1-0 in a District 1-B game at Quitman.
At North Webster, Watts went 3-for-4 with two doubles. Chase went 3-for-3 with a double and two RBI.
Jordan Isbell went four innings for the win. He allowed one hit, walked one and struck out four.
Hunter Sutton allowed one hit in 1 2/3 innings of relief. Watts struck out the side in the bottom of the seventh.
Lakeside (12-11) hosts Doyline next Tuesday. North Webster (15-7) is scheduled to visit Converse Wednesday at 6 p.m.
At Evangel, Hayden Harmon went 3-for-3 with a double and two RBI in the five-inning game. Maddox Mandino went 2-for-3 with two doubles and two RBI.
Garrett Brown went 2-for-3 with a double. Toby Haulmark and Cason Clemons had doubles.
Easton Sanders went the distance. He struck out four and walked only one.
Glenbrook (18-8) hosts Homer Thursday at 6.
At Minden, seven Crimson Tide players combined for nine hits in the three-inning game.
Bryson Ranger had a triple and double. Brandon Winston went 2-for-2 with a double.
Landon Brewer had two RBI. Jackson Speer had a double and two RBI.
Brewer didn't allow a hit. He struck out seven and walked two.
Minden (15-8) visits Evangel Thursday at 6.
At Quitman, Noah Spears allowed two hits, struck out six and walked only one in six innings. The run the Wolverines scored in the fifth was unearned.
The Panthers recorded five hits. Cameron Johnson went 2-for-3.
Doyline dropped to 6-14 overall and 2-3 in district. Quitman improved to 9-12 and 4-1.
The teams are scheduled to complete the two-game series Thursday at 6 at Doyline.