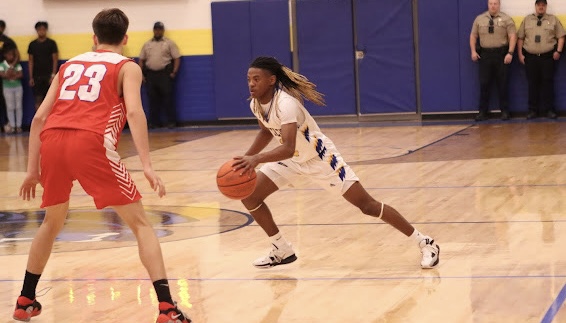 The Doyline Panthers will try to earn a spot in the state tournament Thursday night.
Doyline (27-3), the No. 6 seed, travels to Grant to take on No. 3 Fairview (31-5) in the non-select Division V quarterfinals. Tip-off is at 6:30.
Doyline will be looking for its first trip to the state tournament, officially known as LHSAA Boys' Marsh Madness, since 2020 when the Panthers won the Class B state championship.
District 1-B champion Doyline defeated No. 27 Negreet 66-50 in the first round and No. 11 Ebarb 74-56 in the second.
Jamaria "Juicy" Clark, the team's lone senior, scored 48 points in both games. He is one of the nation's leading scorers.
Fairview, whose mascot is also Panthers, received a first-round bye then routed No. 19 Hicks 83-42 in the second round.
The Panthers lost twice to non-select Division V No. 1 seed Zwolle 72-52 and 63-56 early in the season. Their other losses were to Avoyelles Public Charter 62-57, North Central 67-63 and LaGrange 79-67.
Avoyelles is the No. 1 seed in select Division V. North Central is the No. 4 seed in non-select Division IV. LaGrange, a Class 4A school, lost in the second round of non-select Division II.
Last year, Fairview lost to Zwolle 69-41 in the Class B quarterfinals. Doyline also lost in the quarterfinals, falling to Lacassine 74-66.