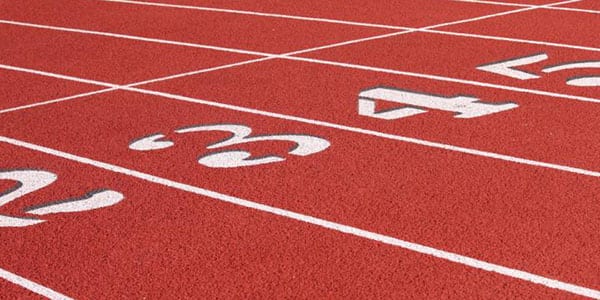 Five Lakeside athletes won events in the District 1-2A meet Tuesday in Sibley.
The Warriors finished fourth in the boys and girls divisions.
Lakeside scored 95 points in the boys division, just one point behind third-place finisher Green Oaks. Loyola won 130.
Lakeside scored 68 in the girls division. Loyola won with 167.
Connor Wood and teammate Jamarion Evans finished 1-2 in the boys discus. Wood threw 107 feet and Evans 105-8.
Kentravion Miller took the boys discus with a 38-2. D'Arbonne Woods' Carlos Alejo was second with a 36-9.
Rodney Smith won the boys long jump with a 20-6. Green Oaks' Amarion Dorsey was second with a 19-7.
Madison McGraw won the girls 3,200 in 16:28.83. Loyola's Isabella Cascio was second in 16:42.18.
Omero Urbina took second in the boys 400 in 54.75. D'Arbonne Woods' Abram Garcia won in 52.98.
MvKenzie Chase finished tied for first fin the girls pole vault with a 7-0.
Krystal Cornelius was second in the girls discus with a 77-8. D'Arbonne Woods' Steele Hough won with an 81-6.
Tarmarjah Ferrell was second in the boys triple jump with a 39-7. Green Oaks' Cortaveous Dorsey won with a 41-4.
Chad Davis finished second in the javelin with a 137-10.5. Loyola's Cooper DeFatta won with a 142-1.
Lexi Bradley was second in the girls 1,600 in 6:13.42. She finished just .03 behind Calvary Baptist's Anna Sarkozi.
The foursome of Jordan Case, Jaylon Jackson, JaCoby Curry and Urbina was second in the boys 4X400 in 3:38.13. Calvary Baptist won in 3:33.14.
The top four finishers in individual events and the top four teams in the four relays qualified for the Region I-2A meet next Wednesday in Mansfield.
Lakeside's third-place finishers in individual events were Lillian Jolly (girls 800), Bailey Mangrum (girls 300 hurdles), Aybrie Plunkett (girls javelin) and James Maxie (boys 300 hurdles),
The foursome of Jeremiah Allen, Tarmarjah Ferrell, Joshua Sebald and Jacob Whitehead finished third in the boys 4X100 relay.
The foursome of Naja White, Ja'Kiah Williams, Ke'ara Thompson and Alexis Odom was fourth in the girls 4X100,
The team of White, Ty'breyanna Williams, Ja'Kiah Williams and Thompson was fourth in the girls 4X200.
The foursome of Gavin Woodall, Michael Stanaland, Mason Liles and Brandon Bell finished fourth in the boys 4X800.
Jacob Whitehead was fourth in the long jump.