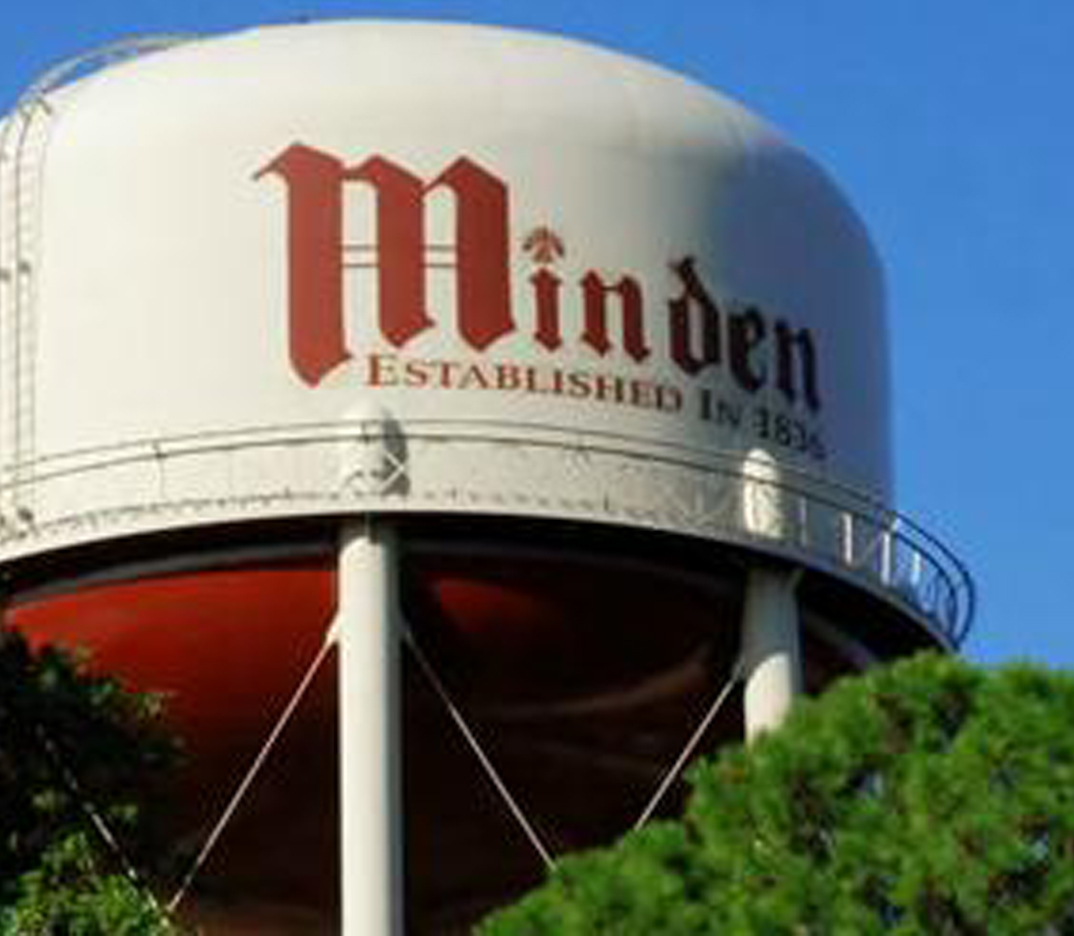 While most folks inside the city limits of Minden got through the severe weather last weekend without too much loss, the same can not be said for Impressions Advertising Specialties. Due to the storm, a pine tree behind the building fell on some power lines, which started a fire inside of Impressions which resulted in it being a total loss, according to the owner of Impressions Craig Watson.
"We lost everything. The ceilings were on the floor. Within ten minutes of being there, I realized everything was a total loss," said Watson. Even in the face of losing their office building, the employees of Impressions were quick to get things back up and running.
"Before the fire was even out I told my staff to head over to Hamburger Happiness so we can start planning what we were going to do," said Watson. "At 10 o'clock everyone spread out in different directions getting everything we needed to get our office back together. We have a great staff that can pull together when they have to"
Later that same day, they were up on the second floor of Hers Bridal, which is owned by Watson's daughter who is letting them use the space and is planning to have business operations back to a relative normal by the end of the week.
Luckily, a lot of the data they needed for their day to day business was backed up, and they are currently in the process of downloading hundreds of gigabytes of data containing financial records and previous work.
The biggest loss Watson noted was that of their laser engraving and sand etching equipment, which allowed them to do certain orders in the house. These are big pieces of equipment, which means they won't be able to be replaced until they find a permanent location.
Watson is soon meeting with an adjuster to find out his plans on relocating. He is hoping to have a permanent place of business within 3-9 months. He also noted that the billboard side of their business will be unaffected.
Watson also made note of the overwhelming support that he's gotten from the community, from Bon Temps offering to cater them lunch to members of the community simply offering their support during this time.
He also made it clear that even with the loss of the building that he still plans on offering the best service to their customers.
"We're the largest promotional products distributor and one of the largest Richardson Caps distributors in North Louisiana, and we didn't get that way by not having a commitment to our customers. Our guarantees are the best guarantees in the business. We want our customers happy and we'll do whatever it takes to get them there," said Watson.