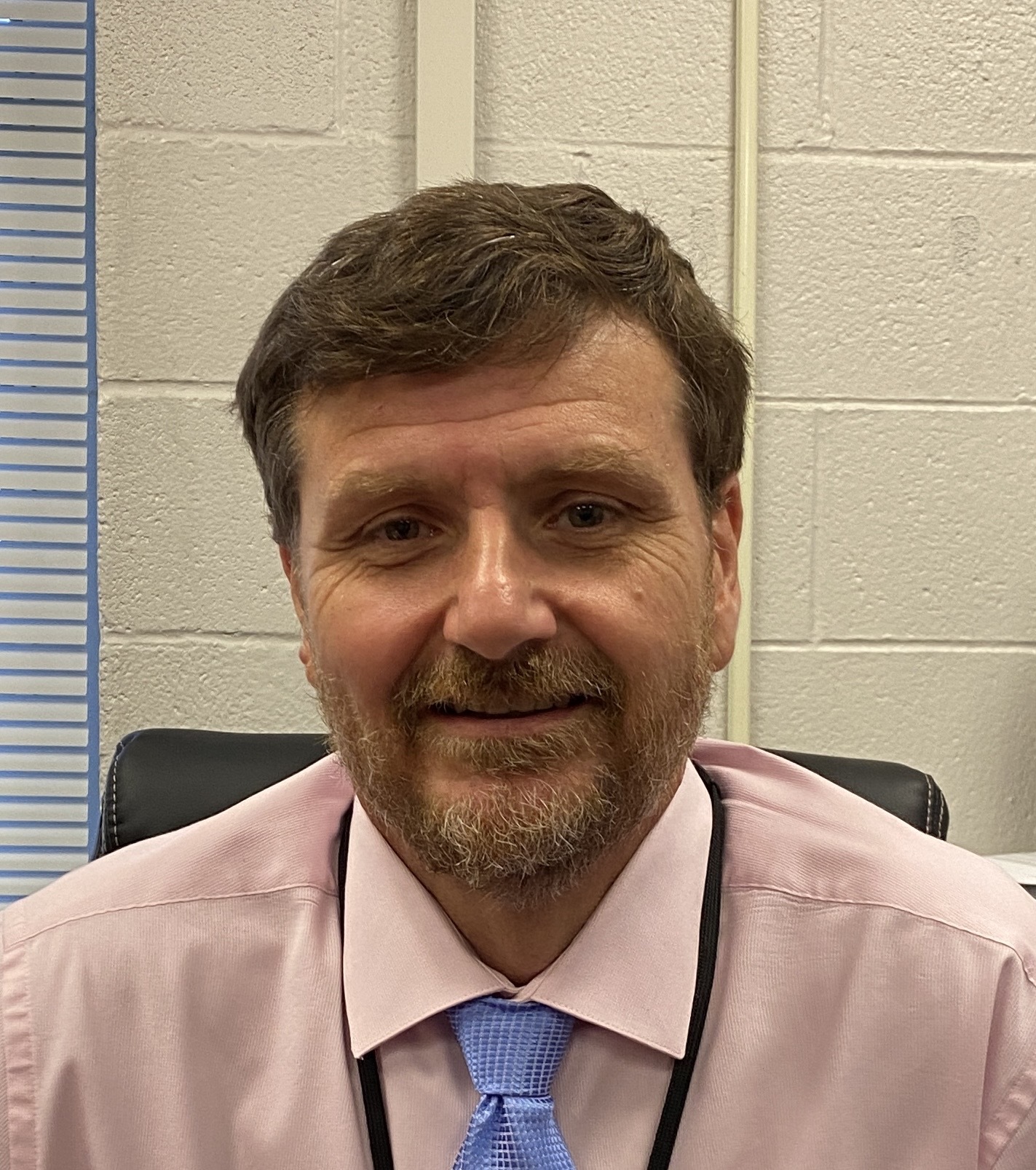 This is the third in a series of interviews to introduce the community to the new administrators in our public schools.
Doyline High School is starting the new school year with a new principal, Mr. Walter Ritchie.
Mr. Ritchie had already completed a 20-year stint in the Air Force before entering the field of education. "I'm originally from Virginia," he said. "I joined the Air Force right out of high school; I was 17 years old, and my parents signed the paperwork. I spent 20 years serving in the Air Force as a cryptologic systems maintenance technician — fancy words for coding machines. Then I was a computer network person. And then, toward the end of my career, I went down to Keesler Air Force Base and was a curriculum developer for all the Air Force Comm. specialties; I would write training packages and that kind of stuff for all the different people in Air Force communications.
"When I retired, I got my alternative certification in education and went to work. My first job teaching was J.C. Clark Middle School over in Shreveport. I was there for a couple years. When I went to Bossier Parish, I was actually hired at Rusheon Middle School as a math teacher, but their numbers were low, so they moved me to Haughton Middle School. I was there for 11 years as a softball coach and assistant football coach. I taught just about everything there but English; I taught math, science, social studies, some business classes, and P.E.
"Then I got my masters in educational technology leadership and an add-on for educational leadership from Northwestern State. I got hired as the assistant principal at North Webster High School, and I was up there for two years.
"I came down here last year as the assistant principal. When Ms. Leal moved over to Phillips, I was hired as the principal here. I live in Doyline now. My wife is a Doyline graduate. I like to think I'm part of the community."
When asked what Mr. Ritchie was bringing to Doyline, he said, "I want to build a sense of community in the school. It's a great school; it's a great community. The best thing about THE Doyline High School is the fact that you have the opportunity to impact these kids from the time they first walk into school as a PreK kid until the time they walk across that stage to get their diploma. I want them to own that, and I want them to understand that being from a school like Doyline or being from a small community is not a limiting factor. It's something that can propel them to greater things.
"And one of the things we're working on now is finding Doyline graduates who are doing various things all over the world and having them record videos to send back to us so that we can play them for the students so they can see that you're not limited because you're from a small town. You're not limited because you went to a PreK-12 school. That's a blessing for you. That's something that you can always have in your back pocket."
Mr. Ritchie hopes to add some programs to Doyline as well. "One thing we're working toward is figuring out a way to get dual enrollment for our kids," he said. [Dual enrollment allows students to earn college credits while still in high school.] "I would love to be able to expand a lot of the programs and offer a lot of the things that other larger schools offer. I was actually approached recently by a student inquiring about restarting drama — first as a drama club and maybe eventually going into having a drama class. He was very convincing when he came in to talk to me, and he'd already secured a faculty member who was willing to be the sponsor so, hopefully, within the next month or two, we'll have a drama club up and running."
While Mr. Ritchie is not from Doyline, he says he got here as quickly as he could. "I'm not originally from Doyline, but I married into Doyline. From just talking to people and getting to know people since I've been around, there's always been a sense of community at this school, and I want to make sure that we build on that and get people to really embrace that and to get our kids to embrace that. And 20 years from now or 30 years from now, they're the ones who will be talking about Doyline and what Doyline's always been."
Mr. Ritchie wants the students of Doyline and their parents to know that they should come to him if there are any problems. "I'm easy going, and I'm easy to talk to," he said. "If there's ever a concern, I'd rather them bring the concern to me so that I can address it. I love this community. I consider myself a part of this community. I'm their partner in making sure that this school is kept up the way it should be. I'm here for their concerns, and I want the best for their children."
Mr. Ritchie's focus right now is closing the gaps caused by students being out so much during the pandemic and making sure that the students continue to grow academically. "I want to continue seeing growth and make sure we're getting back to where we were before the pandemic," he said. "Making sure those gaps from kids being out — as far as what they missed from when we shut down in 2020 — things they've missed with all the quarantines over the last few years, making sure that we're closing those gaps and preparing our kids to be successful at the next level — whether it be moving from elementary to middle, middle to high, or going to college or going into the workforce. My expectations are that we continue to make progress and help them grow."
Over the past decade or so, Doyline has had many different principals. Mr. Ritchie hopes to be a stable influence on the school. "I want people to know that I'm excited to be in Doyline. I don't see myself anywhere else. I love this school. I love what this school means to the community. I want to see this school be what it can be for this community. I'm here to stay as long as I can be here."
If you have anything you'd like to talk about with Mr. Ritchie, or if you have anything you'd like to offer to Doyline High School, please contact Mr. Ritchie to discuss it.