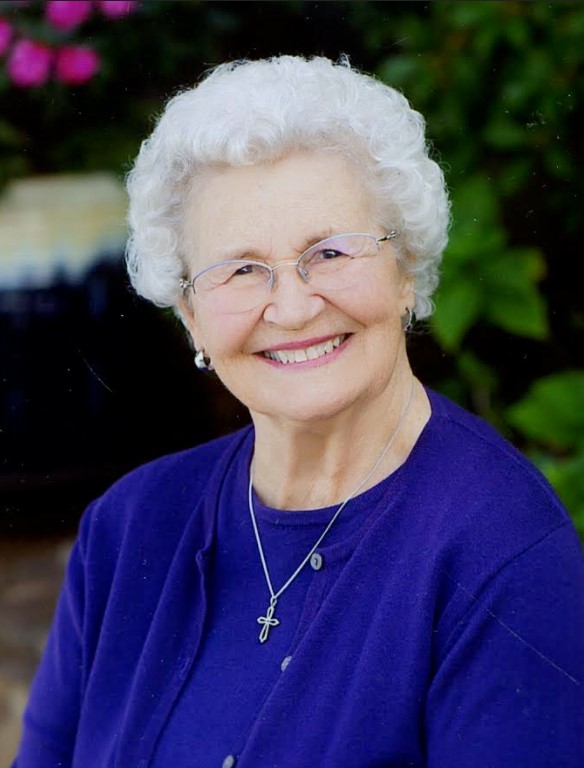 Joan was born October 15, 1930, in Kenosha, Wisconsin, to Harry and Marie Atwell. She went to her eternal home on January 25, 2021, after serving God and her family well. She was surrounded by her daughter, son-in-law, son and daughter-in-law when she passed peacefully. 
Joan married James W. Albus on June 9, 1951, in Milwaukee, Wisconsin. Thirteen years later, the family moved to New Orleans, Louisiana. In New Orleans, Joan worked for the New Orleans School System. Her love for God led her to teach children's Sunday school and Women's Bible Study throughout her life. At various times, she would also lead weekly Bible Study to the children in her neighborhood and to children in nearby housing units. Until a few years ago, she was still leading a Bible Study group in her assisted living facility. She was known as an excellent seamstress for her home, family and friends. Her creative side also showed in the oil paintings she enjoyed creating. Her family and friends were often gifted with these and crocheted blankets she enjoyed making. Later in her life, the Pregnancy Care Center of Minden was a recipient of many baby blankets.
Joan was preceded in death by her husband, James Albus; parents, Harry and Marie Atwell; and brother, Donald Atwell. Left to cherish her memory are daughter, Kathleen Albus Bridges (Henry); son, Christopher Albus (Susan); six grandchildren, Heather Bridges Bush (Andy), Rachael Bridges, James Lee Bridges (Erin), Brian Albus (Baylie), David Albus, and Lauren Albus Thomas (Paul); seven great-grandchildren, Nate and Macy Bush, Hayden and Madeline Chreene, Braylon and Briar Bridges, and Oliver Albus; sister, Marlene Glassel (Howie) and brother, William Atwell (Barbara).
We would like to thank Dr. Chris Earnhardt and the staff of Savannah Court for their care. We are also grateful to Passages Hospice's staff for their love and care.
A memorial service for Joan will be held at 2 PM on Friday, January 29, 2021, in the sanctuary of First Baptist Church, Minden, preceded by visitation at 1 PM. Face masks and social distancing will be implemented.
Memorials may be made to First Baptist Church, Building Fund, 301 Pennsylvania Ave., Minden, LA 71055
Rose-Neath Funeral Home
211 Murrell Street
Minden, Louisiana 71055
(318) 377-3412