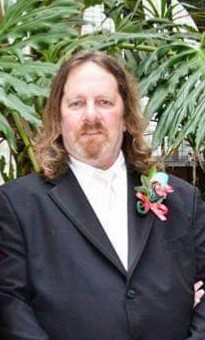 Graveside services for Joe Wimberly will be held Thursday, November 18, 2021, at 2:00 p.m. at Wimberly Cemetery in Ringgold, Louisiana under the direction of Rose-Neath Funeral Home in Minden, Louisiana. Officiating will be his best friend, Jim Owens. The family will receive friends from 11:30 a.m. until 12:45 p.m. Thursday at Rose-Neath prior graveside.
Joe was born August 16, 1958, in Minden, Louisiana and entered into rest November 16, 2021, in Minden, Louisiana. Joe was a roughneck in the oilfield for several years. His real calling came when he began driving a truck. Joe could drive anything, log truck, dirt hauler, wrecker truck, or lowboy. He was known as "Tramp" on the CB. He was known as wild and crazy. He always wanted the fastest car or motorcycle and usually had them. He survived many car and motorcycle and fluke accidents. Carolyn and her sister Connie were talking one day after another accident, Carolyn said, "he's a cat with 9 lives." Connie said, "No he's a dog with 21 lives." When he was diagnosed with pancreatic cancer, he looked at Carolyn and said, "It's been a good ride."
He was preceded in death by his father, Lucian M. Wimberly; brother, David Wimberly, and grandparents.
He is survived by his wife Carolyn Wimberly; mother, Martha M. Wimberly; daughter, Robin Wimberly; sister-in-law, Connie Robinette Anderson (Rick Brooks) and her children, Dalana Smith and Stephanie Crawford all of Minden; brother-in-law, Charlie Robinette and wife Marcie and their children, Charlie and Devin of Vacaville, CA; aunts, Sue Ford of Homer and Charmaine McEachern of Sarepta; and cousins he thought of as sisters, Sandy Rockett of Sibley, Sissy Bergerson of Fordoche, Joann Bailey of TX and Barbara Williamson of Fordache, and numerous other cousins.
The family would like to thank the following: his sister-in-law, Connie who cared for him at nights when Carolyn worked, until she became ill herself.
Our supporters, Danny Jones, Randel Cox, Stephanie Crawford, Stan and Marilyn Tubbs, Jim Owens, Bubba Lee, Joe LaRoux. Patti Day for being here the last week supporting Carolyn with caregiver duties. Kay Martin Kelly for checking on his mother, Martha daily.
St. Joseph Hospice for their compassion and keeping him pain free. Special thanks to his nurses, Liz Glass, Kayla Budwah, Hailey Simpson, Dr. Gregory Phillips, Whitney, and Brittney.
Directions to Wimberly Cemetery Ringgold, La, going south on 371 at redlight in Ringgold continue 5 miles south, left at sign, Wimberly Cemetery, then go approximately 1-2 miles and cemetery on left.
Rose-Neath Funeral Home
211 Murrell Street
Minden, Louisiana 71055
(318) 377-3412