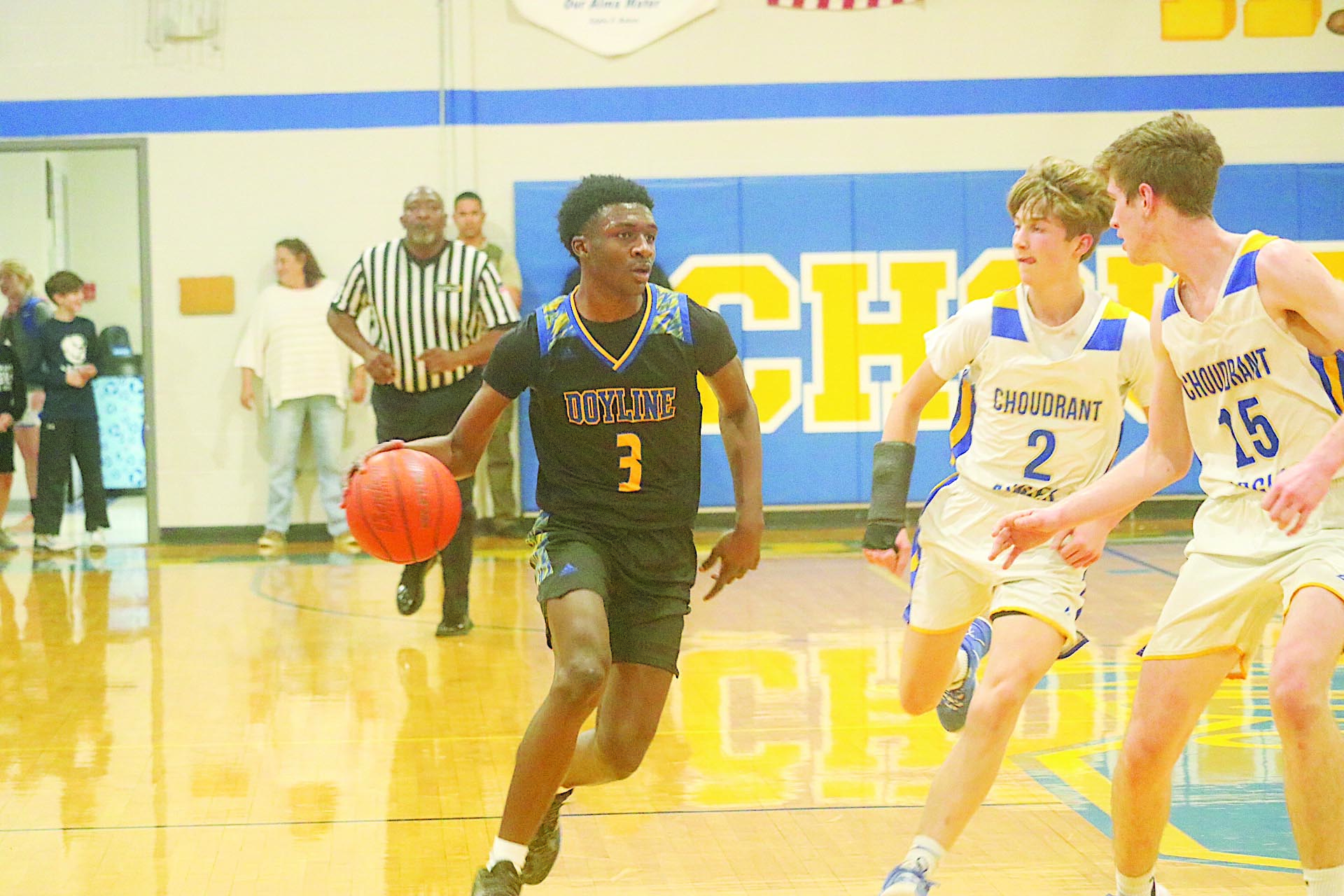 "Juicy" has found his sweet spot.
Doyline senior Jamaria "Juicy" Clark has found himself in "the zone" in recent games — one of those times in basketball where anything and everything he puts up seems to fall through the nets.
Clark has poured in 50 or mores in four of his last six games, including the Panthers' 79-42 win over Plain Dealing on Jan. 20 which he totaled 53 points along with seven assists, five rebounds, four steals and a blocked shot.
The 6-2 guard was back at it Tuesday night, pouring in 38 points along with 11 assists, six rebounds, three steals and a blocked shot in an 87-67 road victory at Weston.
Clark's recent torrid streak included scoring a school-record 70 points in a 93-30 win at North Webster on Jan. 12.
Hiss lowest scoring performance over the past five games? That would be 23 points at Choudrant on Jan. 9 in which he hit a game-winning putback at the buzzer to defeat the Aggies
Doyline coach Michael Normand admits he's never seen a player surfing the zone the way Clark has in recent games for the Panthers.
"In 28 years of coaching I've never seen a stretch of basketball by any player much less one of my own like I'm witnessing now," Normand said in a recent Facebook post. "Just in the last six games Juicy has three 50-point games and a 70-point game!"
Doyline, now 19-2 and 1-0 in District 1-B following the win at Weston, will next play host to Castor (11-11, 0-1 in district) in a home game on Friday night.