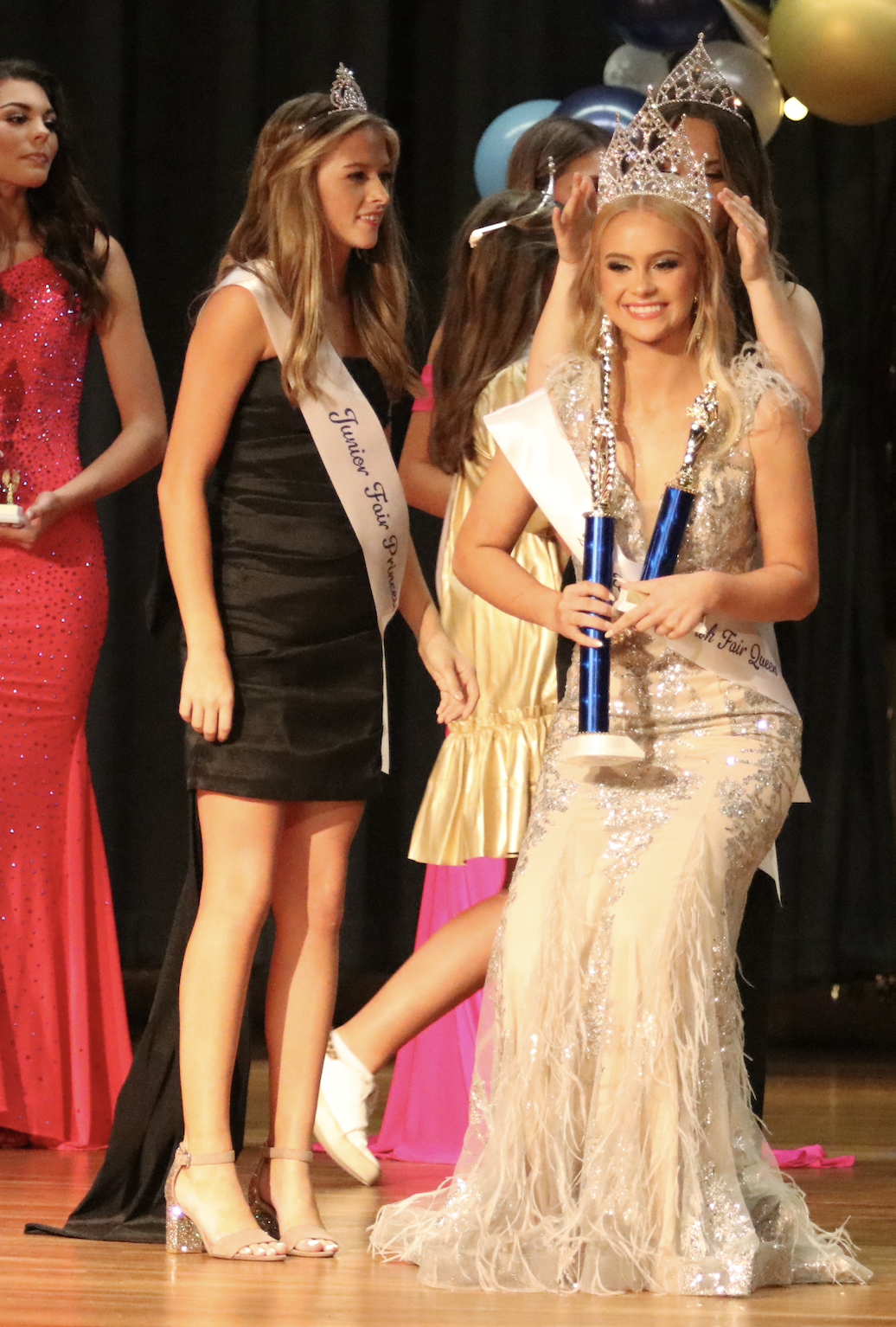 The Webster Parish Fair Queen and Webster Parish Fair Princess pageants were held on Saturday, September 23 to select which young ladies will represent the parish during the upcoming Webster Parish Fair: riding in the fair parade, handing out awards at the livestock show, calling bingo on senior citizens day, and serving in other capacities. The Fair Queen will be awarded a cash scholarship from the Webster Parish Fair Board and the Minden Civitans Club.
Six young women, all high school seniors, were chosen by their schools to compete in the Fair Queen pageant. The schools select their representatives based on academic excellence, outstanding character, and service to their schools.
Kaylin Williams and Raegan Qualls-Davis represented Minden High School, Jordan Tanner and Rainie Hughes represented Lakeside High School, Madelyn Whitehead represented Glenbrook School, and Bree Lyons represented North Webster High School.
Seniors have been chosen to represent their schools in the Webster Parish Fair for the past 70 years. While, in the beginning, the Queen was chosen randomly from the pool of girls the schools had selected, the selection process has evolved into a modern pageant with competitions in the categories of interview, fitness, casual wear, and evening gown.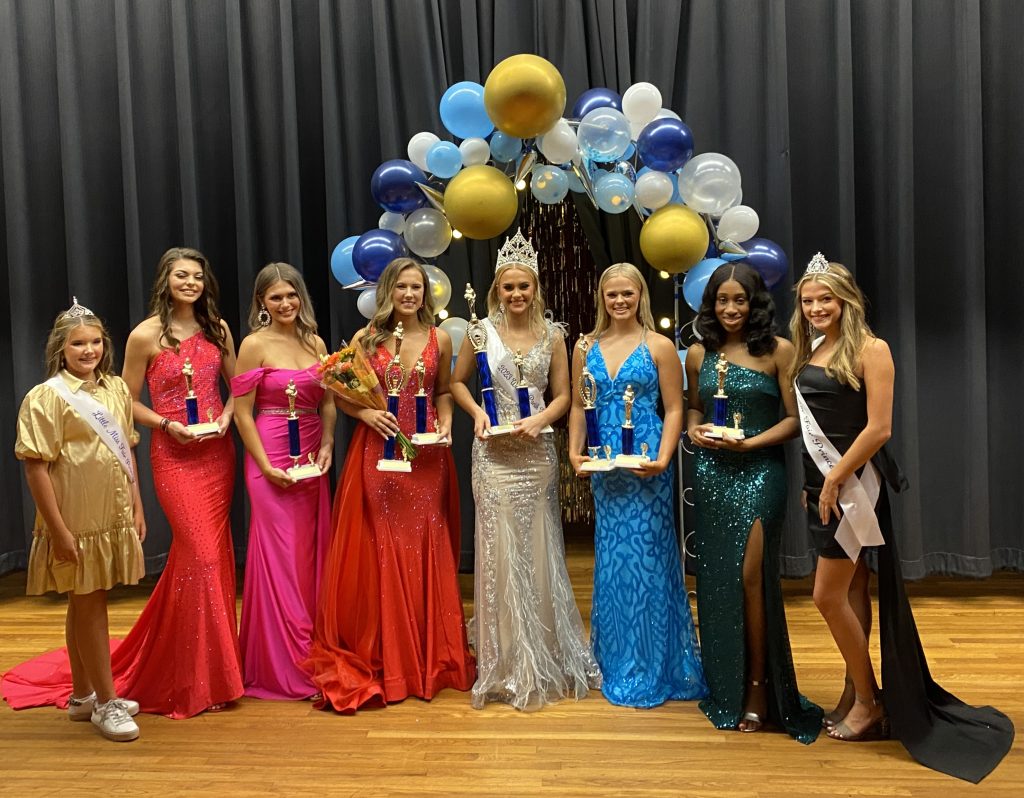 All of the young ladies did a wonderful job of displaying grace and poise during the competition. In the end, Jordan Tanner won the People's Choice award, Madelyn Whitehead won the Casual Wear award, Kaylin Williams won the Evening Gown award, and Rainie Hughes won Miss Congeniality. For the title of Fair Queen, the second runner up is Rainie Hughes, the first runner up is Madelyn Whitehead, and the 2023 Webster Parish Fair Queen is Kaylin Williams.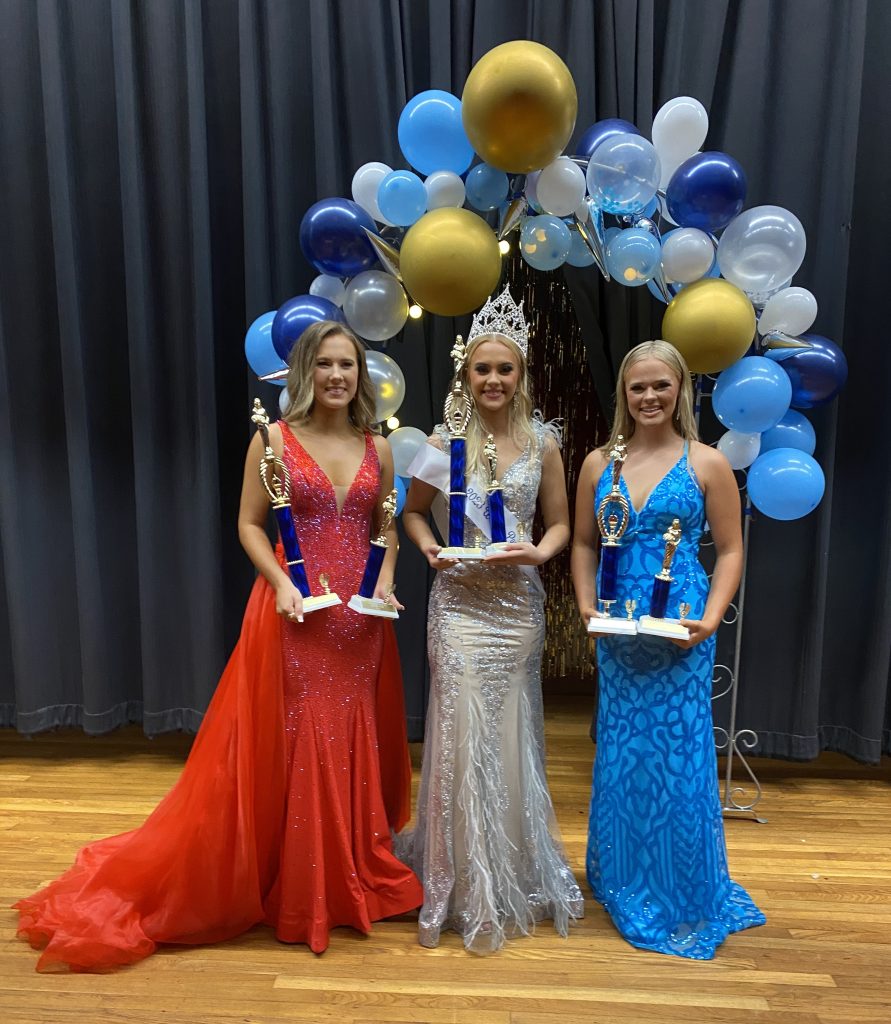 Earlier in the day, the Fair Princess competition was held for girls ages infant-teen. The winners in the different age groups were Baby Fair Princess Parker Lovitt, Tiny Fair Princess Mia Perez, Toddler Fair Princess Rhilee White, Miniature Fair Princess Joanna Bordelon, Petite Fair Princess Tessa Adams, Little Miss Fair Princess Savannah O'Glee, Pre-Teen Fair Princess Presley Wood, Junior Fair Princess Kynsie Smith, and Teen Fair Princess Izzy Gray.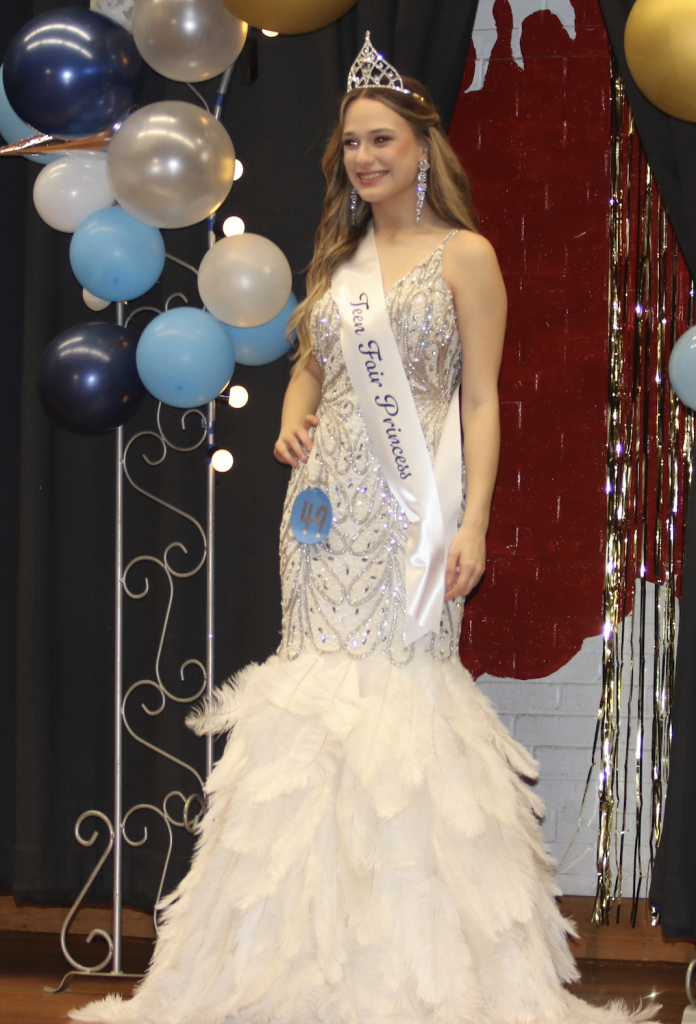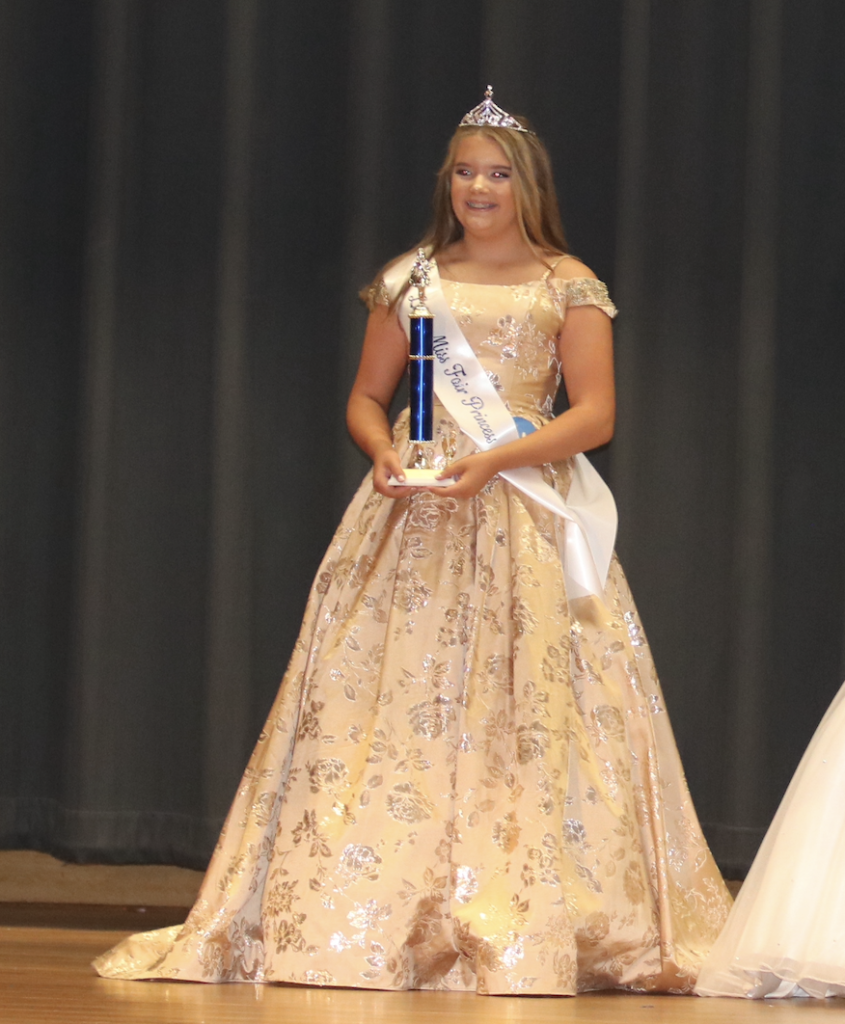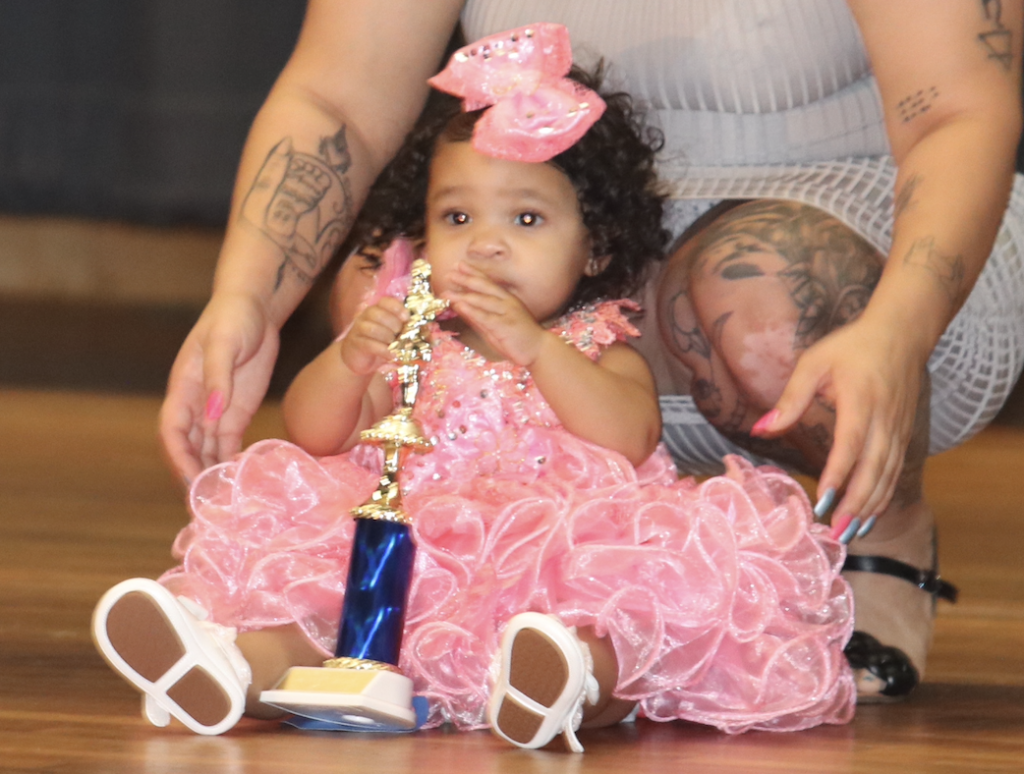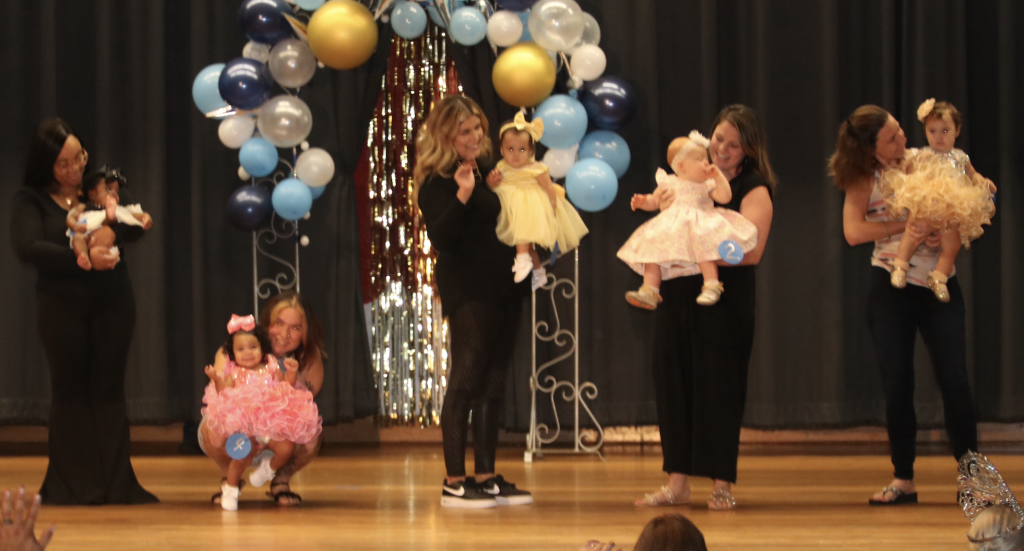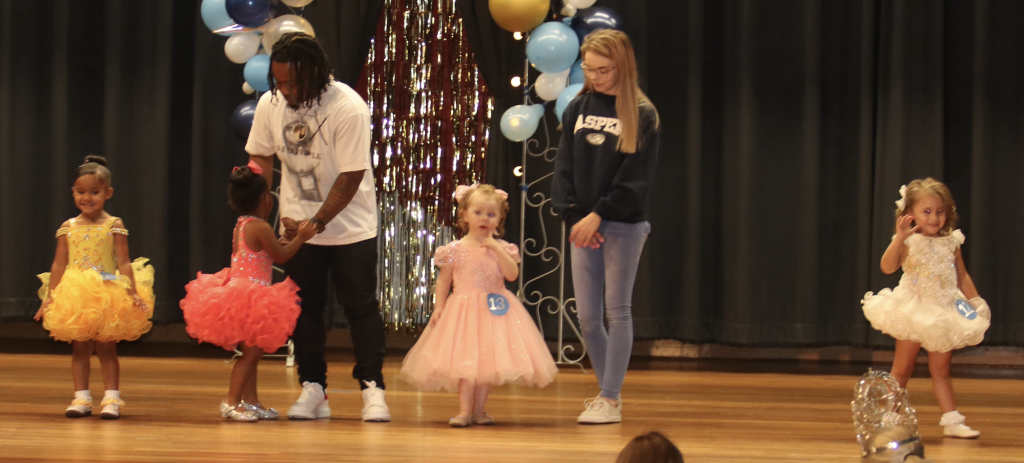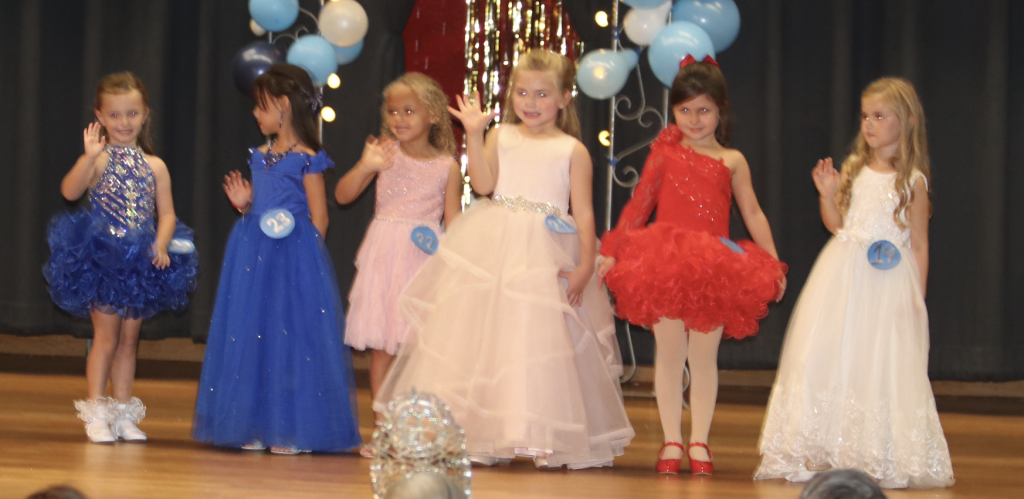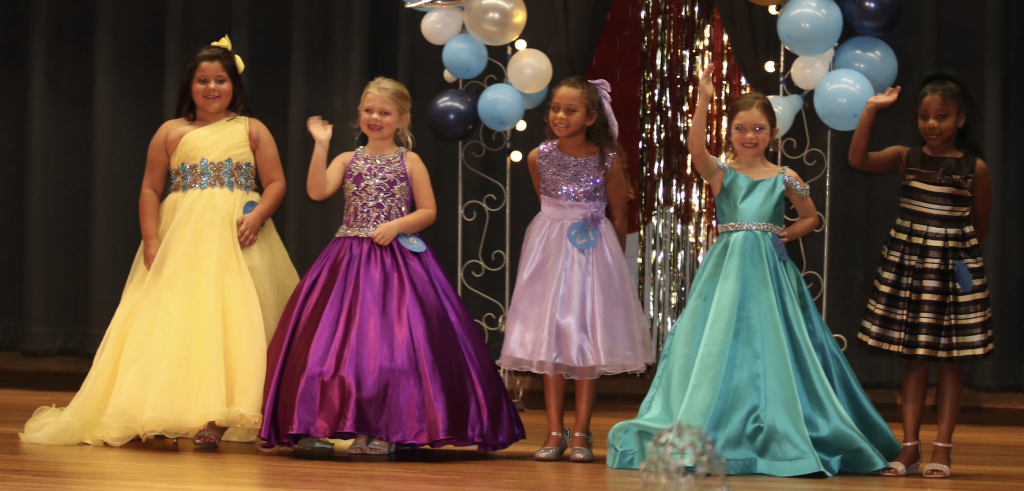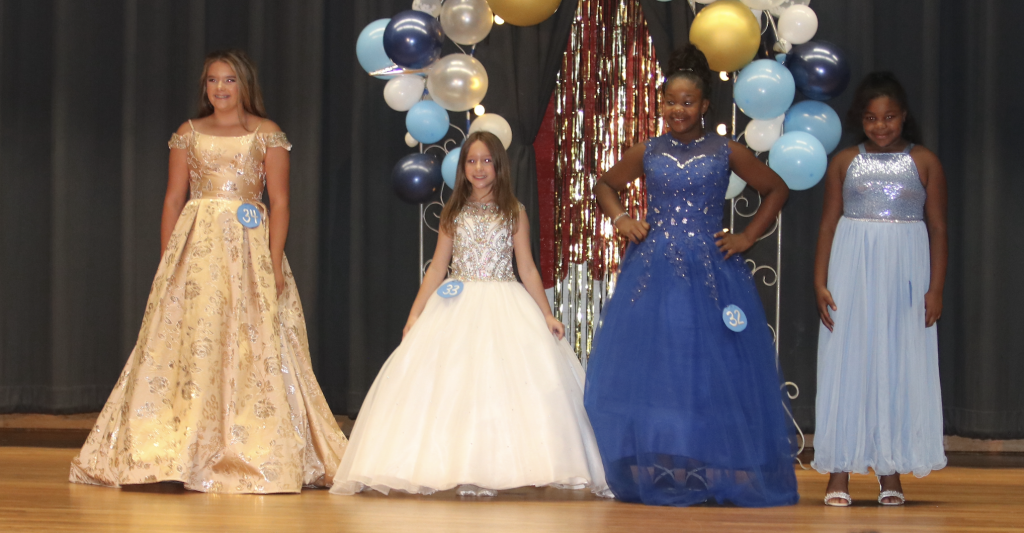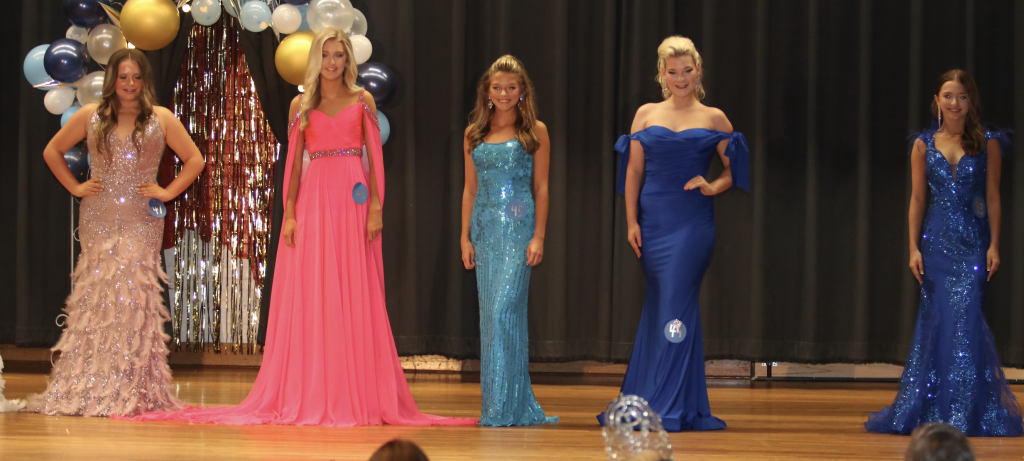 The Fair Queen and her court as well as many of the Fair Princesses will be taking part in the Webster Parish Fair parade on Tuesday, October 3 at 5 PM. The Webster Parish Fair will begin on Wednesday, October 4.
Proceeds raised during the People's Choice award go to the Minden Civitans Club to be used in their charitable activities including Civitan Santa which delivers gifts to children in Minden who might otherwise go without. The judges for both competitions were Cindy Madden, Karen Guice, and Cherry Perkins.