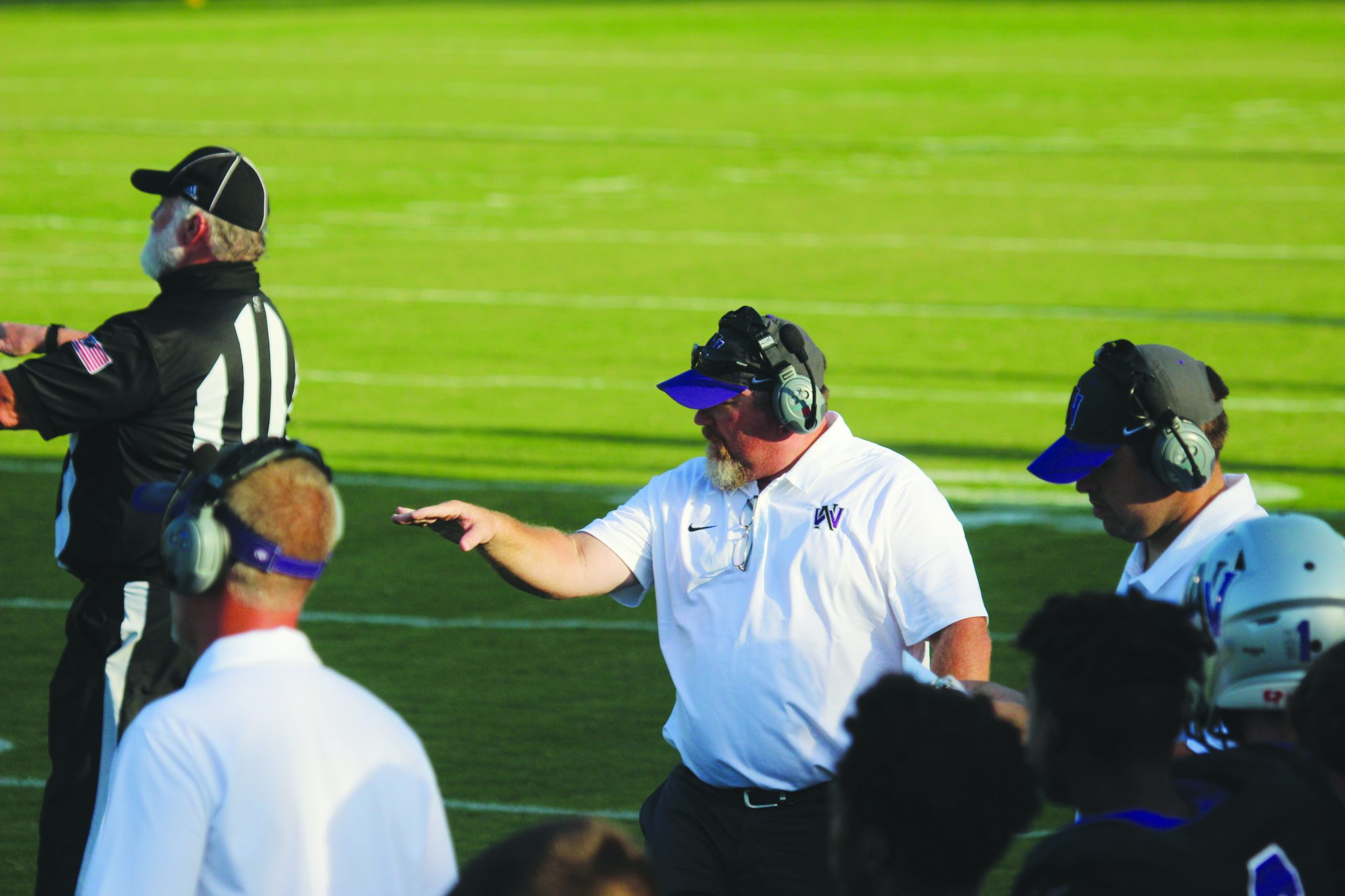 SHREVEPORT — It was a tight game for most of the first half before Loyola Prep took control late in the second quarter and never looked back as the Flyers downed North Webster 38-12.
Loyola quarterback Jacob Lafitte and receiver Tray Taylor connected on four scoring strikes in the Flyers' win.
"We just got outmanned," Ware said. "We turned the ball over six times. Nobody's going to win very much playing like that."
North Webster fell to 3-5 overall and 0-2 in District 1-4A.
Jamarcus Stephens rushed for 148 yards and scored both of the Knights' touchdowns (one rushing and one receiving).
North Webster scored first at the 5:00 mark of the first quarter, but Loyola scored on the ensuing kickoff return to go up on top 7-6.
But the Knights kept things tight early on, and even had a chance to take a lead shortly before halftime. But Loyola flipped the game on one play and never looked back.
"They have a good quarterback and the Lafitte kid and Taylor are very good players. They have a lot of good role players to go along with them. We just couldn't sustain — every time we looked like we were getting something going we fumbled it away. You just can't do that in big games. It was 10-6 in a little more than a minute left in the first half and we were driving for the potential go-ahead score, and Loyola took it down and scored with about 30 seconds left in the half on a busted coverage. You can't overcome those things. They came out three plays into the second half and scored on a bomb to Taylor. It was just that kind of night for us."
The Knights will play at Mansfield (4-3, 3-0) in District 3-1A action next week.