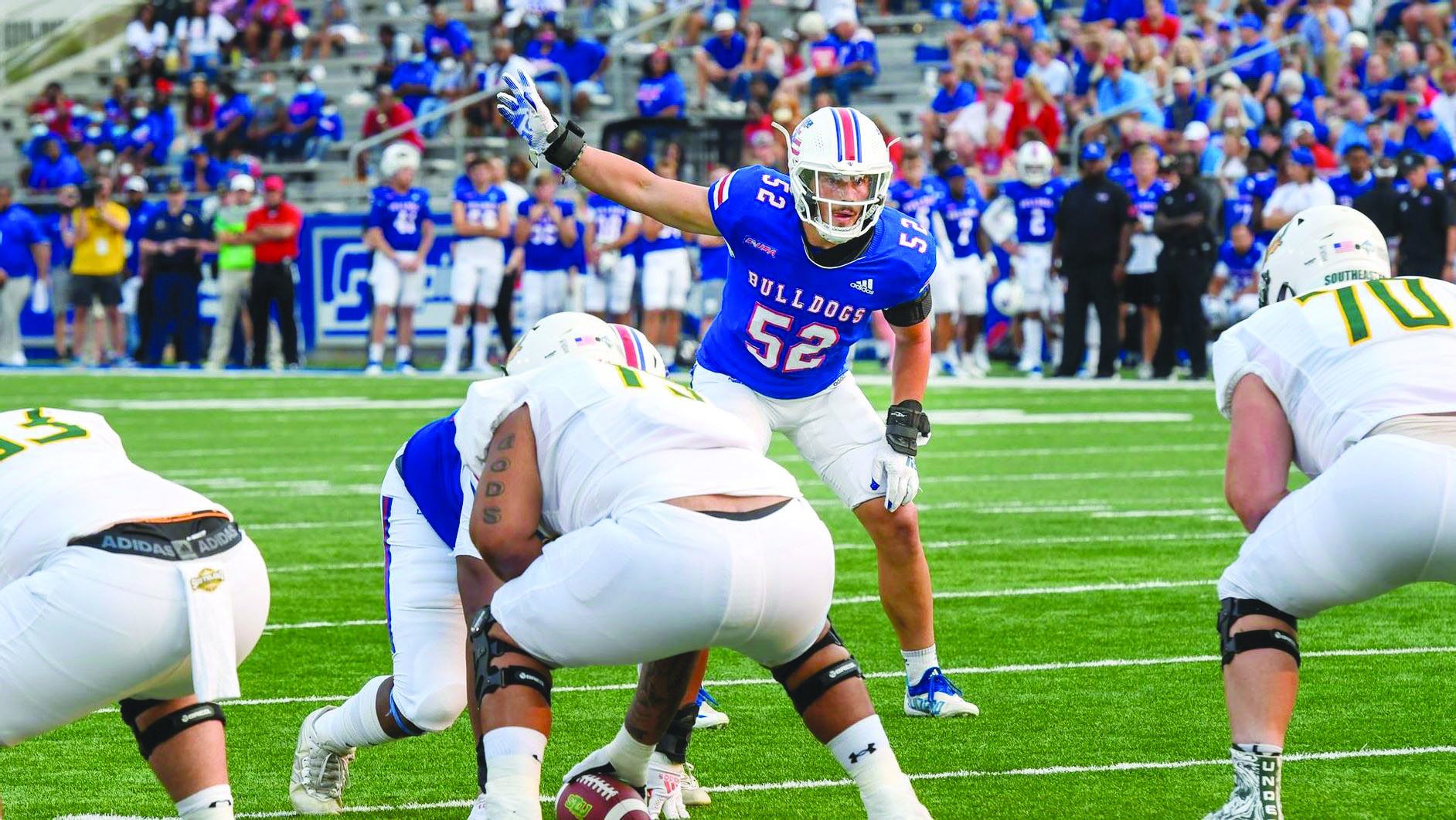 RUSTON — Louisiana Tech linebacker Tyler Grubbs has been named to the midseason watch list for the 2022 Rotary Lombardi Award, the Rotary Club of Houston announced earlier this week.
The Rotary Lombardi Award annually goes to the college football offensive or defensive lineman, who, in addition to outstanding performance and ability, best exemplifies the character and discipline of NFL Hall of Fame head coach Vince Lombardi.
Grubbs has been a force on defense this season, leading LA Tech with 48 total tackles and four and a half tackles for loss this season. His 9.6 tackles per game this season rank second in Conference USA and 19th nationally.
The New Orleans native has been one of the best linebackers in the nation since bursting onto the scene in 2020. His career mark of 9.04 tackles per game ranks fifth nationally among all active players. He is also among the FBS active career leaders in solo tackles per game, ranking 13th with 4.19.
To be considered for the Rotary Lombardi Award®, players must be a NCAA FBS College Football team member and meet the following qualifications: Be a down Lineman, end to end, either on offense or defense, setting up no further than 10 yards to the left or right of the ball at the time of the snap. Be a Linebacker on defense, setting up no further than five (5) yards deep from the line of scrimmage. Must not come out of the offensive backfield and set up on the line of scrimmage as a Blocker or a Receiver or listed in the program as an Offensive Back or Receiver. Be eligible to participate in the current season.
The Rotary Lombardi Award winner will be chosen from the four finalists named in November. Committee members will then vote to select the winner they regard as the best lineman in college football. The finalists will be unveiled on Nov. 23 and the winner will be selected on Dec. 7.
The Bulldogs are back in action when they host Rice at 2 p.m. at 2 p.m. Saturday for Homecoming.