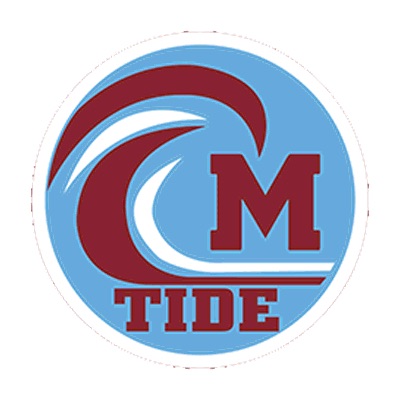 LEESVILLE — A football game can change dramatically in a minute and a half, even at the start of the contest.
That's what the Minden Crimson Tide faced Friday night after Leeville scored a pair of touchdowns in the opening 1:31 and then held on for a 49-36 win.
A 59-yard scoring scamper by Leesville senior running back Caleb Gallashaw on the first play from scrimmage put the Wampus Cat up 7-0 in 19 seconds into the contest.
Seconds later, a fumbled snap exchange by Minden turned the ball back over to Leesville, which marched 30 yards on four plays with Gallashaw racing to paydirt from 12 yards out to put the Wampus Cats up 14-0 at the 10:29 mark of the opening stanza.
It was something the Tide has faced in recent weeks — trailing by double digits early in the game.
And there was still more than enough time to try to mount a comeback.
That started thanks to a long kickoff return by Minden's Jakobe Jackson that set the Tide up at the Leesville 47-yard line. Minden then drove to the end zone on five plays with Cameron Mitchell's six-yard touchdown run cutting the Wampus Cats' lead to 14-7 at the 7:26 mark of the first quarter.
After a pair of fruitless possessions by both teams, Minden interception-machine Isaiah Thornton picked off a Parker Maks pass to potentially allow the Tide to tie the game. But the Wampus Cats countered with a pickoff by defensive tackle and 70-yard return by Jawhawn Lyles to the Tide five-yard line of an attempted screen pass.
After a penalty call against Leesville, Gallashaw scored on a 20-yard run on the next play to put Leesville on top 21-7 with 2:30 remaining in the first quarter.
Gallashaw scored his fourth touchdown of the contest at the 4:33 mark of the second quarter on a nine-yard run that pushed the Wampus Cats' lead to 28-7 before Minden battled back with a 10-yard scoring run by Jacolby Snell 36 seconds before intermission to cut Leesville advantage to 28-14 at halftime.
The Tide rolled to a touchdown to open the second half as quarterback Andrew Cooper used his legs to set up a 18-yard scoring scamper by Daylen Robinson that cut the Leesville lead to 28-20 after a blocked extra point kick attempt.
But the Wampus Cats roared away by countering with three consecutive and unanswered scoring drives that put Leesville up 49-20 with 11:19 remaining in the contest.
Robinson scored on a three-yard run and Cooper added a touchdown on a one-yard quarterback sneak with 4:16 remaining, but the Tide couldn't overcome that early two-touchdown deficit as the Wampus Cats rolled their record to 3-2 with the win.
Cooper connected on 11-of-13 pass attempts for 166 yards while adding 52 rushing yards on 10 carries. Jaylin Williams topped Minden with five receptions for 58 yards while Mitchell added four catches for 58 yards.
Robinson led Minden rushers with 81 yards on 21 carries while Mitchell added 55 yards on seven carries and Cooper chipped in with 52 yards on 10 attempts.
Four turnovers didn't help the Tide's cause against the Wampus Cats.
"That was the story of the game — us giving them an early lead and then giving them scoring advantages off of turnovers," said Minden coach Spencer Heard. "We're working, we're just not executing the way we need to for an entire game as hopefully that's something we can clean up.
"The players are working hard and we're adding some young guys into the mix. We just need to clean up those little mistakes that can add up, especially early in the game when you can find yourself in a hold early.:
Minden, now 2-3 overall, will open district play and hold Homecoming next Friday by playing host to North DeSoto, which stands at 1-4.