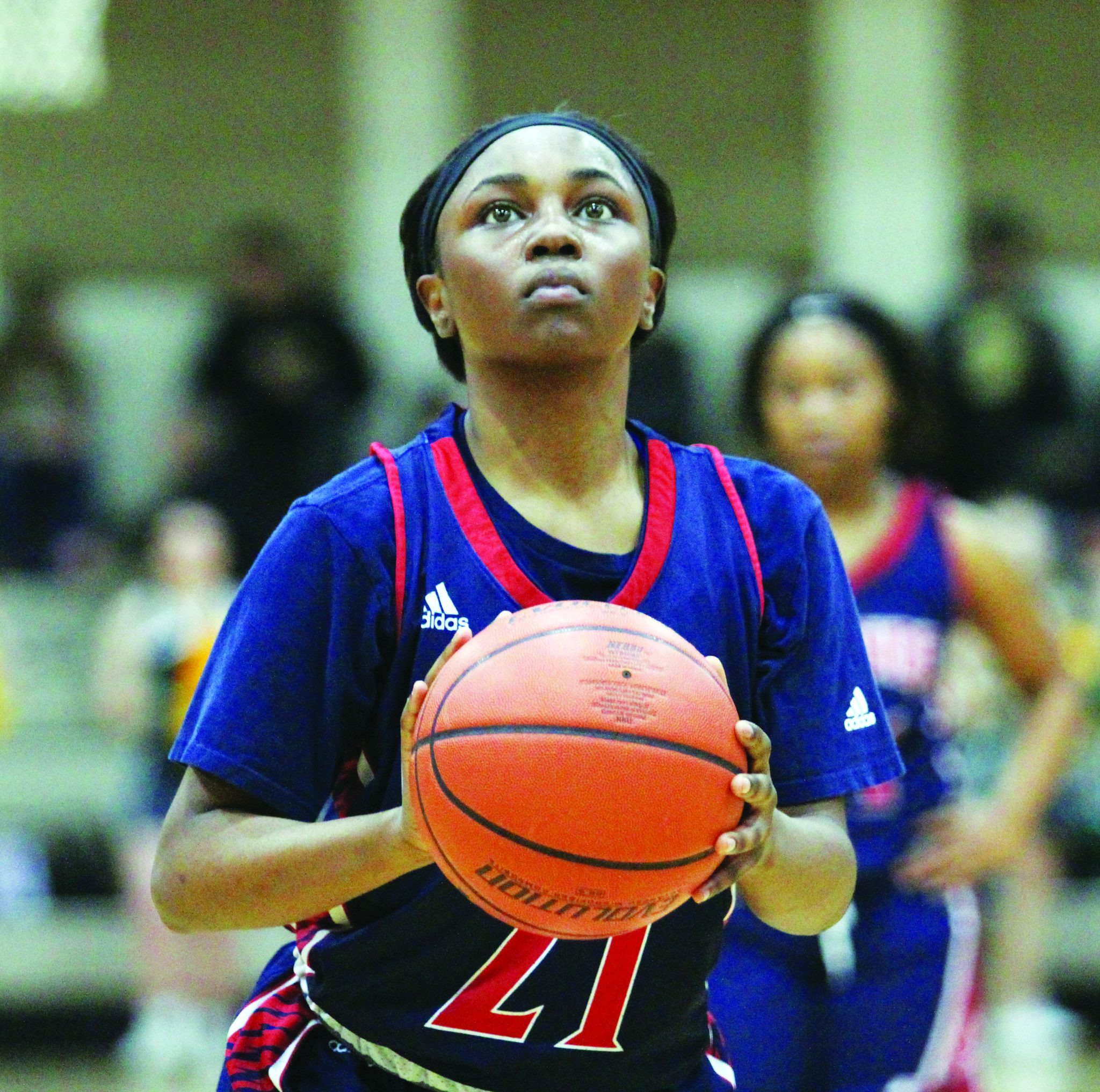 Boys results:
DOYLINE 75 – GIBSLAND-COLEMAN 47
The Panthers were one of the few teams in Webster last night to have no problems getting baskets as they eased past Gibsland-Coleman on Tuesday night in Doyline.
The Panthers were led by Decari Markray's 21 points, but Doyline (18-2) had three other players in double-figures as well.
Javeon Nelson had 16, Jordan Fuller pitched in with 12 and Jamaria Clark scored eight of his ten points in the first half in the rout.
CALVARY 56 – LAKESIDE 47
ULM signee D'Marcus Hall made his presence felt early and often against #14 Lakeside.
The 6'5" highly touted recruit dominated a smaller-sized Lakeside team for 22 points as the Cavaliers used steady scoring throughout the game to take down the Warriors.
Travion Sanders led Lakeside with 15 points, but the Warriors struggled to get going out of the gate.
Lakeside scored just six points in the first quarter and followed it up with only eight points in the second, digging themselves quite a hole against a quality team.
The Warriors fall to 11-9 this season and will play host to Green Oaks on Friday to begin district play.
BTW 61 – MINDEN 40
Minden coach Rennie Bailey was left "dumbfounded" by his team's performance in their first district game.
"We played with a lack of urgency," Bailey said. "We didn't show a willingness to compete."
Minden (8-9) was led by Curtis Carter's ten points, but Carter was the only Tide player in double-figures.
The Tide play again on Friday at The Pit against New Living Word.
Girls results:
CALVARY 55 – LAKESIDE 19
Calvary used their size to create a big advantage over the Lady Warriors on Tuesday night in Shreveport.
Calvary pulled away in the fourth quarter, making the score look a bit more lopsided than the game really was.