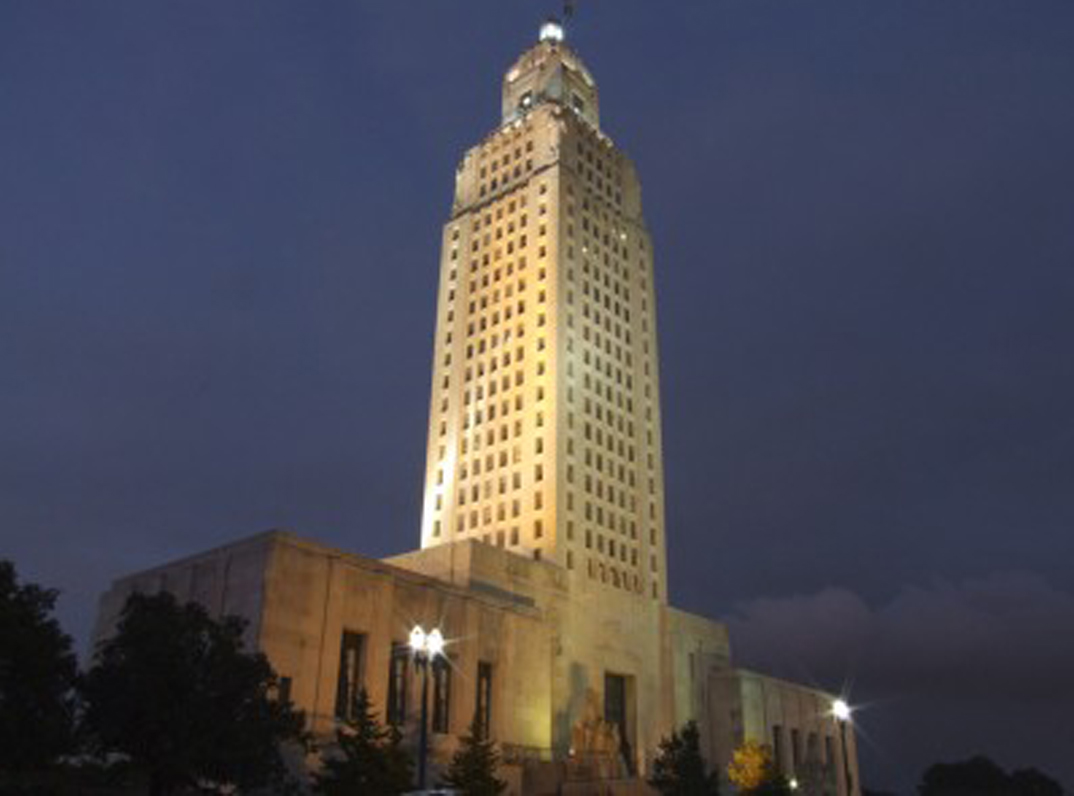 (The Center Square) – Louisiana Gov. John Bel Edwards on Wednesday announced creation of a state loan program for small businesses affected by the COVID-19 pandemic and response.
Under the Louisiana Loan Portfolio Guaranty Program, banks will lend up to $100,000 to Louisiana small businesses with fewer than 100 employees that have been impacted by the crisis. The loans are meant to help companies meet their payroll, retain employees, pay their rent and mortgages, and keep their lights on and their doors open, Edwards' office says.
The loans will require no payments for 180 days and carry below-market interest rates of no more than 3.5 percent for up to five years.
Louisiana Economic Development is putting up $10 million of the $50 million loan pool and paying for the state share by repurposing funds used mainly to help companies build new facilities, LED Secretary Don Pierson said. Local banks will make the loans with 80 percent of their own money, while the state will cover the other 20 percent and underwrite some of the banks' costs.
So far, more than 30 banks have agreed to participate, Edwards said. Interested businesses can find loan details at OpportunityLouisiana.com/covid19, and a list of participating bankers will be posted at the site by Friday as banks complete their participation agreements, officials say.
"They're going to make loans that they feel confident about, so the performance of this portfolio should be pretty good," Pierson said. "We are lowering the risk profile for these banks."
Businesses taking out U.S. Small Business Administration loans still can be eligible for the state program. Pierson said business owners should ask their lender if participating in the state program affects SBA eligibility.
Edwards on Tuesday signed a proclamation easing medical licensure laws to make it easier for health care professionals from out of state to practice in Louisiana during the COVID-19 outbreak. His order also directs funerals to occur "as expeditiously as possible" while respecting the state's current 10-person limit.
Out-of-state health care workers who want to help out in Louisiana are asked to register at lava.dhh.louisiana.gov. Delta Air Lines is offering free flights for volunteers, Edwards' office says.
In Wednesday's noon update, the Louisiana Department of Health reported a total of 273 deaths from COVID-19, up from 239 deaths in the previous day's count. Of Wednesday's 6,424 total reported cases of COVID-19, 1,498 patients were hospitalized and 490 were on ventilators.
About 46,000 people had been tested for the new coronavirus, mostly by commercial labs. Residents of 60 of the state's 64 parishes had tested positive, though officials assume there are untested infected people in every parish.
The New Orleans area continues to be one of the nation's hardest hit. There have been 115 deaths and 2,270 reported cases in Orleans Parish, while neighboring Jefferson Parish had 64 deaths and 1,433 cases.
However, while the trajectory of Louisiana's numbers remains "very concerning," there are "hints" of the curve starting to flatten slightly in greater New Orleans, Edwards said.
St. John the Baptist Parish, with 13 deaths out of an estimated population of less than 44,000, also is among the nation's leaders in deaths per capita. Local officials there have instituted at 9 p.m. to 6 a.m. curfew.
State officials have not yet decided where a "medical surge" similar to what's happening in the New Orleans area would be most needed next. The region containing Assumption, Lafourche, St. Charles, St. James, St. John, St. Mary and Terrebonne parishes appears to have the highest growth rate of cases in the state, Edwards said.
The New Orleans region currently is on pace to run out of ventilators by about April 6, and the effort to obtain more is a "never-ending process," Edwards said. Ventilators that wouldn't normally be seen in hospitals are being repurposed, but those will run out at some point too.
"That will buy us a little bit of time, but it's not optimal treatment," Edwards said. "Because it's not optimal treatment, you're not going to get the results you would want to get."