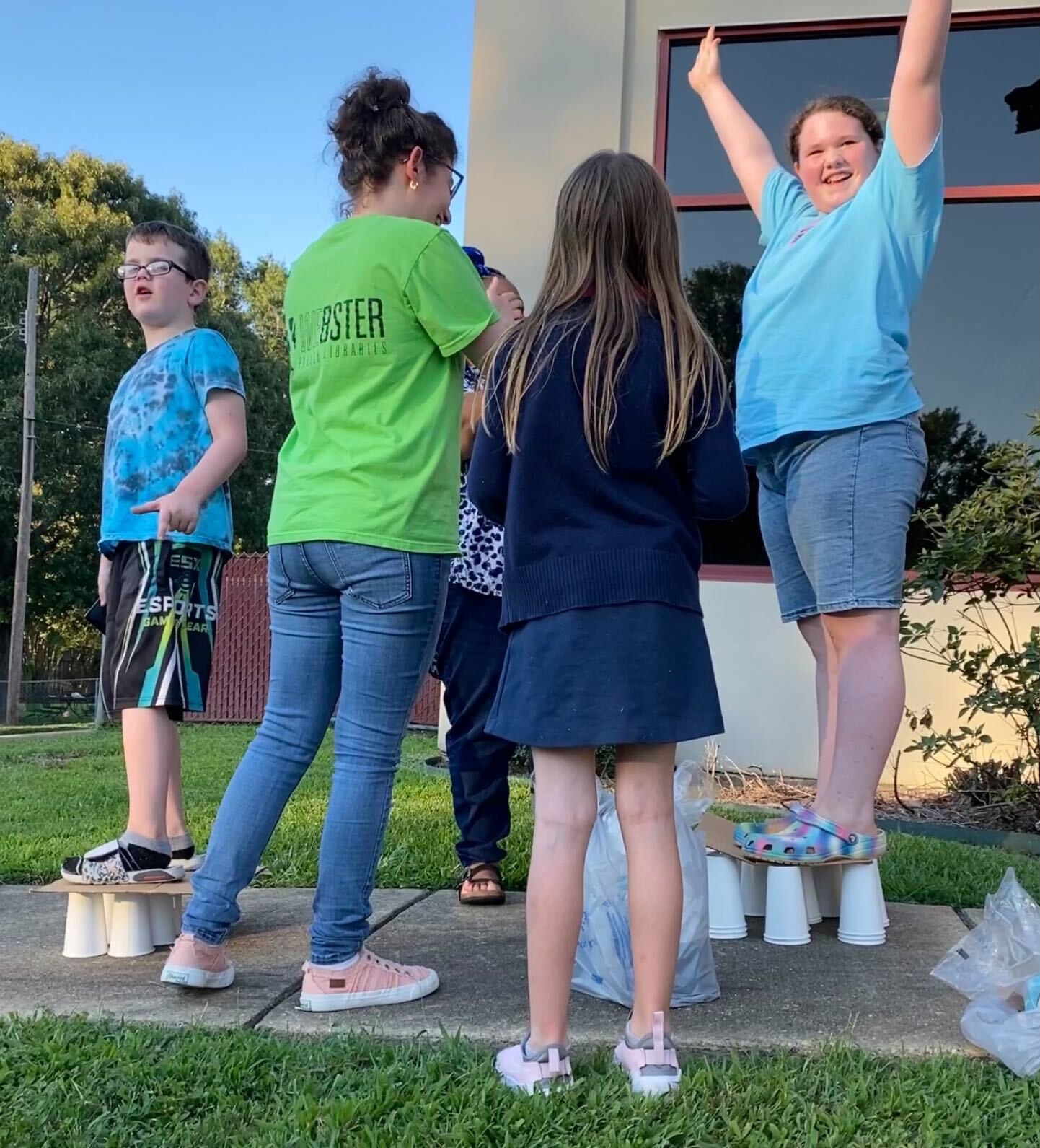 Young scientists had a blast on Tuesday during the Mad Scientist event held at the main branch of Webster Parish Libraries.
Kaitlyn Taylor, the children's service coordinator, along with Latishia Smith led the young participants through several demonstrations: They witnessed the capillary action of paper towels drawing up colored water and filling an empty jar, dropped Mentos into Cokes to see how quickly dissolved carbon dioxide was released, discovered how few paper cups could hold their weight, and inflated balloons using the carbon dioxide they created by mixing baking soda and vinegar.
The library regularly hosts fun and educational events for all ages. For more information, check out their website at https://www.websterparishlibrary.org/.