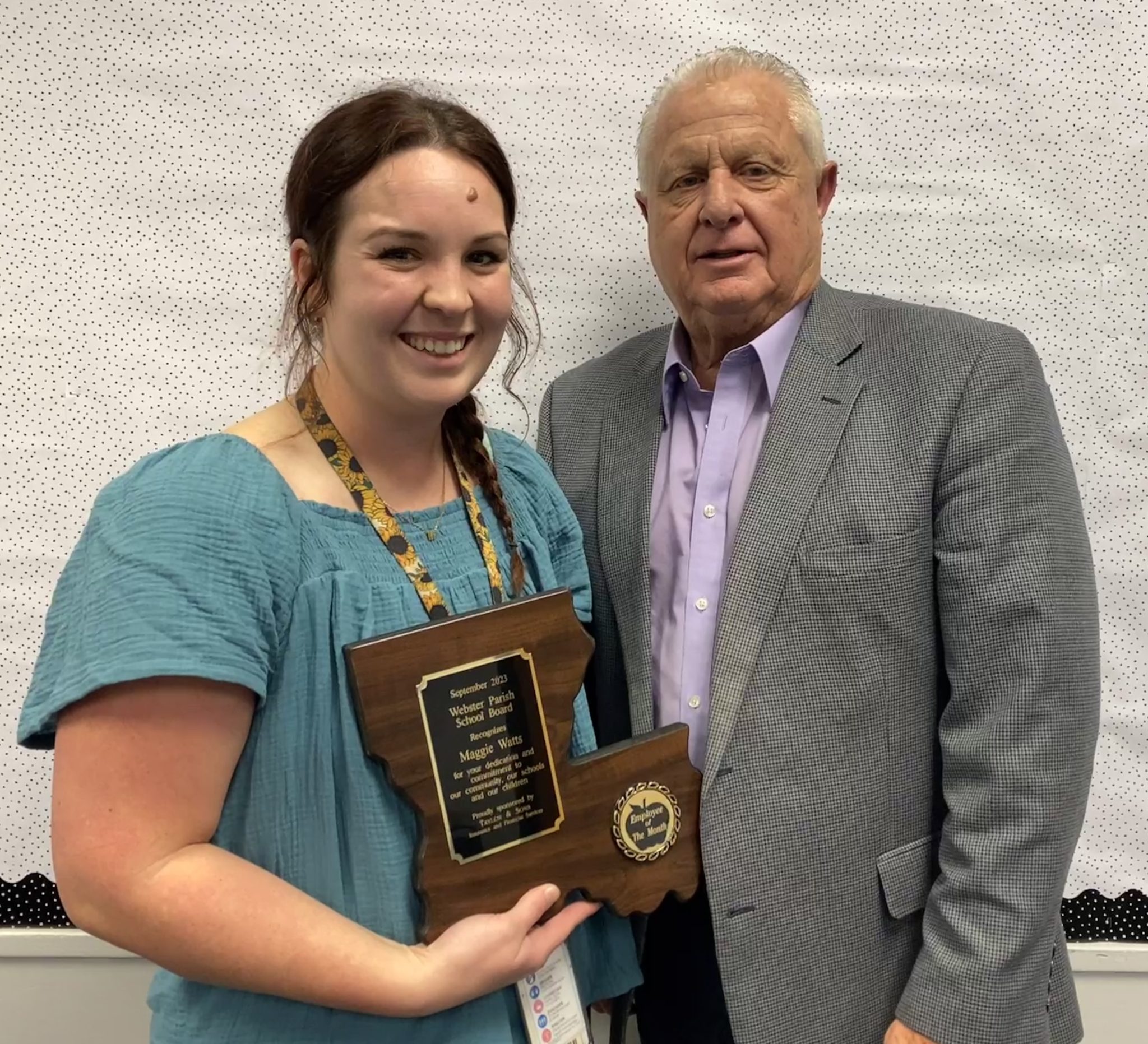 At the September 11 meeting of the Webster Parish School Board, Minden High School teacher Maggie Watts received the Employee of the Month Award. Rodney Taylor, representing Taylor and Sons, presented this recognition to Ms. Watts.
Ms. Watts was lauded for her outstanding dedication to her students and her unwavering commitment to educational excellence. A portion of her recommendation letter, presented during the award ceremony, highlighted her exceptional contributions:
"I believe that Maggie should be employee of the month because she always goes above and beyond with her kids. She teaches two different LEAP courses and is the assistant coach for the Minden High School softball team. Maggie always keeps learning and is interactive with her classes. It is not uncommon to see Maggie at the school early in the morning or late in the evening to make sure that she has everything prepared for her kids and her classroom. The best part of teaching with Maggie is that she is always positive to be around. There is not a day that goes by that Maggie does not have a kind or encouraging word for those around her. Maggie even leads a teachers' Bible study for those who want to come in their free time."
Ms. Watts's efforts, commitment to her students' success, and her uplifting presence have made her a standout educator at Minden High School. The Employee of the Month Award recognizes and celebrates her dedication to fostering a positive learning environment.