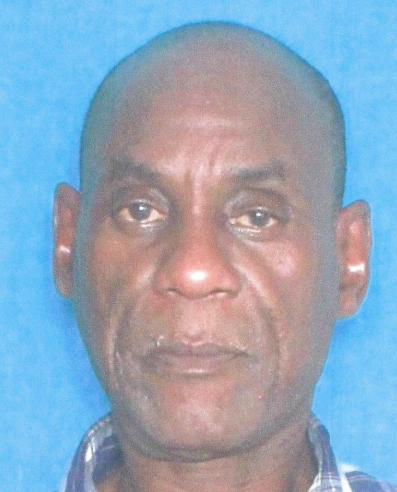 Michael Peters, 62, was arrested on Friday for smoking crack in the house he shares with his brother. Police were dispatched to the 600 block of Midland Street in Minden after receiving a drug complaint from Michael's brother, Larry Peters. Larry Peters told officers that his brother was smoking crack in the house and that he wanted "Michael and his drugs removed from their house," according to the police report.
"Michael denied drug usage and called Larry crazy," says the report. However, officers were able to smell burned marijuana when Larry invited them into the residence.
"The door to Michael's room was open and I observed a pill bottle with the name removed in plain view. I asked Michael and he told me it was gabapentin. Michael walked me into his room. I saw a green leafy substance I believed to be natural marijuana sitting on a desk in plain view. Michael confirmed it was marijuana," the officer reported.
After receiving consent to search his room, the officer "located a crack pipe, meth pipe and four rocks of crack cocaine in Michael's room. Michael knew the items were there and confirmed the rocks were cocaine."
Michael Peters was arrested and charged with possession of cocaine and drug paraphernalia.