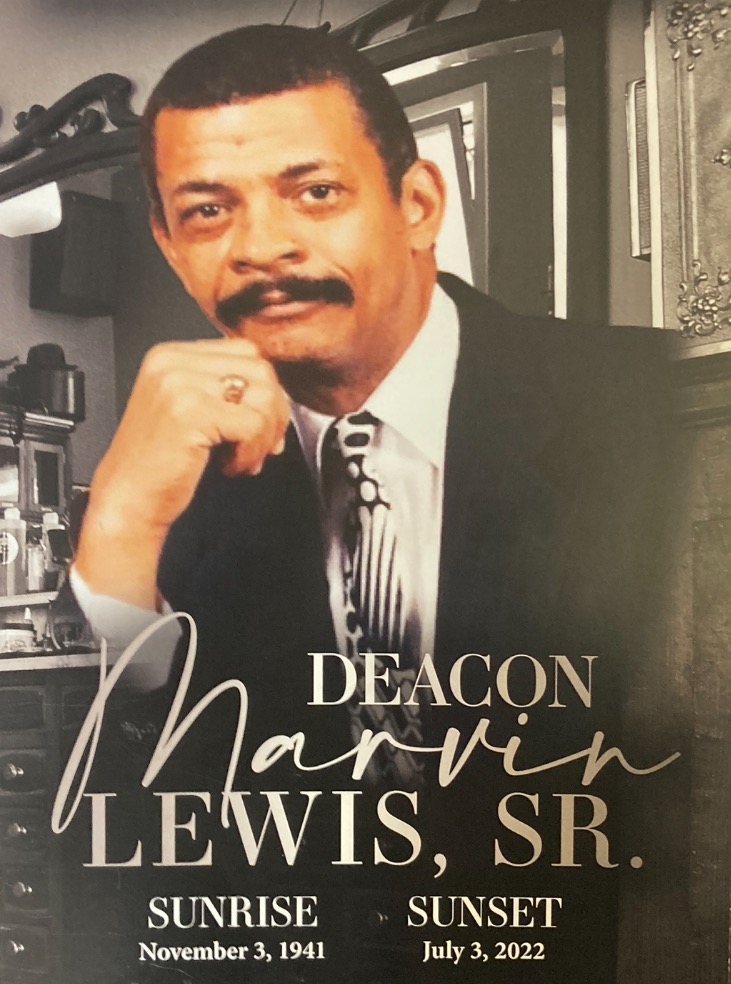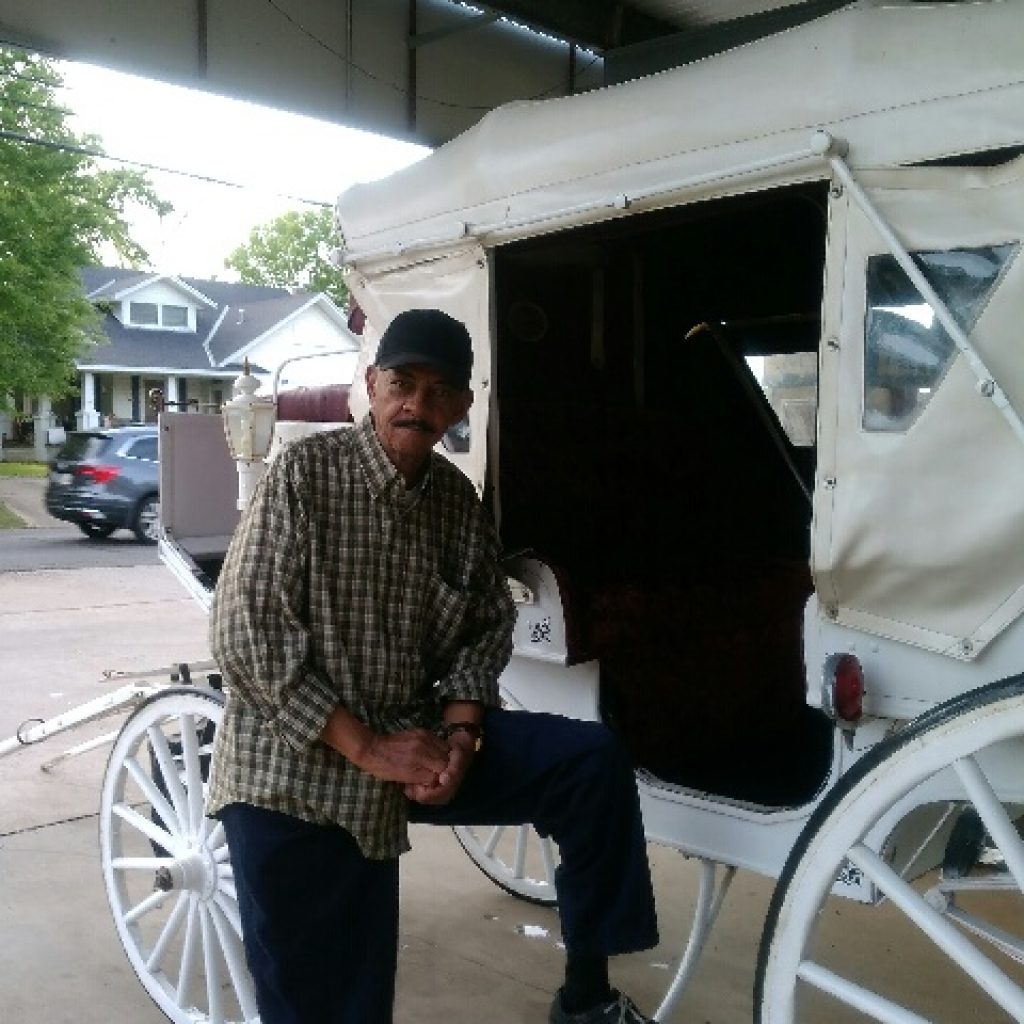 Marvin Lewis, Sr., 80, died on July 3, 2022, at Minden Medical Center in Minden, LA. Marvin was born to Bertha Lewis White in 1941. Marvin was reared in a small community of Union Grove located just outside of the Homer, LA city limits. In the early years of learning, he began his elementary and middle school education at Union Grove Colored Elementary. He also attended the Colored Elementary school in Homer for a few years after Union Grove Colored Elementary School closed. 
Marvin spent his teenage years in Shongaloo, LA. Influenced by his older brother, Cleveland, and other men in his community, Marvin had hopes of making real contributions to his community. Marvin was a diligent, hard-working man. He began working after school at just sixteen years old. He finished high school at Charles H. Brown High School, a state-approved Negro school of Louisiana located in Springhill, LA on May 24, 1962.
Marvin worked at the Box factory for about 2 years until he could afford to go to Barber College. While attending Tyler Barber College, Marvin fathered two sons whom he named, James and Anthony. He began dating Vergie Delois Heard in 1966. She had two older children, a daughter, Phyllis, who passed within days of being born, and one son, Kerry L. Sims. Captivated by love, Marvin married Vergie, whom he lovingly called "Lois", on June 11, 1967. To this union five children were born: Stephanie, Tameka, Angela, Christopher, and Marvin Jr. He would also go on to work for Evergreen Ministries for a decade during the 1980s.
In 1966, Marvin moved to Homer and made it his home. He loved Homer, and he loved people! He opened Marvin's Barber Shop in 1964. He began cutting hair on "The Front". In this little town of Homer, LA, there was a string of black-owned businesses right off Hwy 79. The town was once a bustling little place in those days! Marvin's Barbershop was in the center of all the action! Marvin's shop became a hub for the community. It was the place where men of all colors and economic backgrounds went to get a fresh cut!! There was no place like it!! Marvin cut everyone in the community who needed or wanted a fresh trim. You could find Marvin in his shop for countless hours in a day. Marvin was an artist with his clippers, and he signed every work of art with his signature line and shave by hand with a straight razor. Marvin Lewis, Sr. was a Louisiana State Board certified Master Barber!
Marvin was the only black barber in Homer, LA for over 30 years. He cut hair for at least 5 generations of men and boys in Claiborne Parish and the surrounding areas. He was in business for more than 46 years! In service to his community, he often moved quietly to give charity and visit the sick. He serviced clients all over Claiborne and Webster Parishes as well as others that came from all over the country just to get a "Marvin Special". He visited nursing homes and hospitals. He worked with Memorial Funeral Home for more than 30 years giving final haircuts to deceased community members before they were laid to rest. Marvin also gave countless free haircuts to children whose parents could not afford to pay. Marvin was proud of his business, and his service to his community. In 2010 when his health began to decline he retired from his business, but he did not retire from his craft. He spent his remaining years cutting hair from home for his most special clients and friends.
Marvin was preceded in death by his wife, Vergie Delores Lewis, his mother, Bertha Lewis White Stovall, and siblings Jarusha "Doll" White Combs, Ruth White Thomas, and Cleveland White, Sr. He was also preceded in death by his father, William Grider, Jr., and siblings, Isabell Arjean Russell, Donzell Graham, Geneva Cornelius Rabb, Willie Lee Grider, Eddie D. Grider, Leroy "Roy" Grider, and Servera "Vera" Mitchell Henderson.
Those who are left to cherish his memory are his children James Rudd, Anthony Rudd (Ruth) – Dallas, TX, Kerry L. Sims – Homer, LA, Stephanie L. Lewis – Bossier City, LA, Tameka R. Lewis – Homer, LA, Angela Y. Daniels (Gary) – Homer, LA, Christopher W. Lewis (Kathy) – Homer, LA, Marvin Lewis, Jr. – Dallas, TX. He leaves one brother Larvano "Larry" Grider – Fort Worth, TX. He leaves more than sixty (60) grandchildren and great-grandchildren, a host of nieces and nephews, several cousins, and many, many friends. He also leaves to cherish his memory a special friend and companion, Patricia Ann Turner. Special thanks to her for their friendship, and the many miles they traveled together.
In the community, he was a counselor, historian, confidant, and friend to many. Marvin was proud of his life, his family, his chosen craft, and his chosen community. He would want to thank all of the friends and loved ones in the community who shared so many conversations and visits. Also, all those who contributed to his care in his later years, from the teams of doctors and nurses at Willis-Knighton and Minden Medical, to the teams that assisted with his dialysis three times a week.
There were so many of you that brought him joy and touched his heart with your kind words and deeds. He would want you to remember him as he lived. Remember the laughter you shared with him! Remember the smile he always wore on his face! Remember him for the connections that he made for some, and the inspiration that he was for others!
He was laid to rest at Union Grove cemetery near Homer, LA on July 9, 2022.