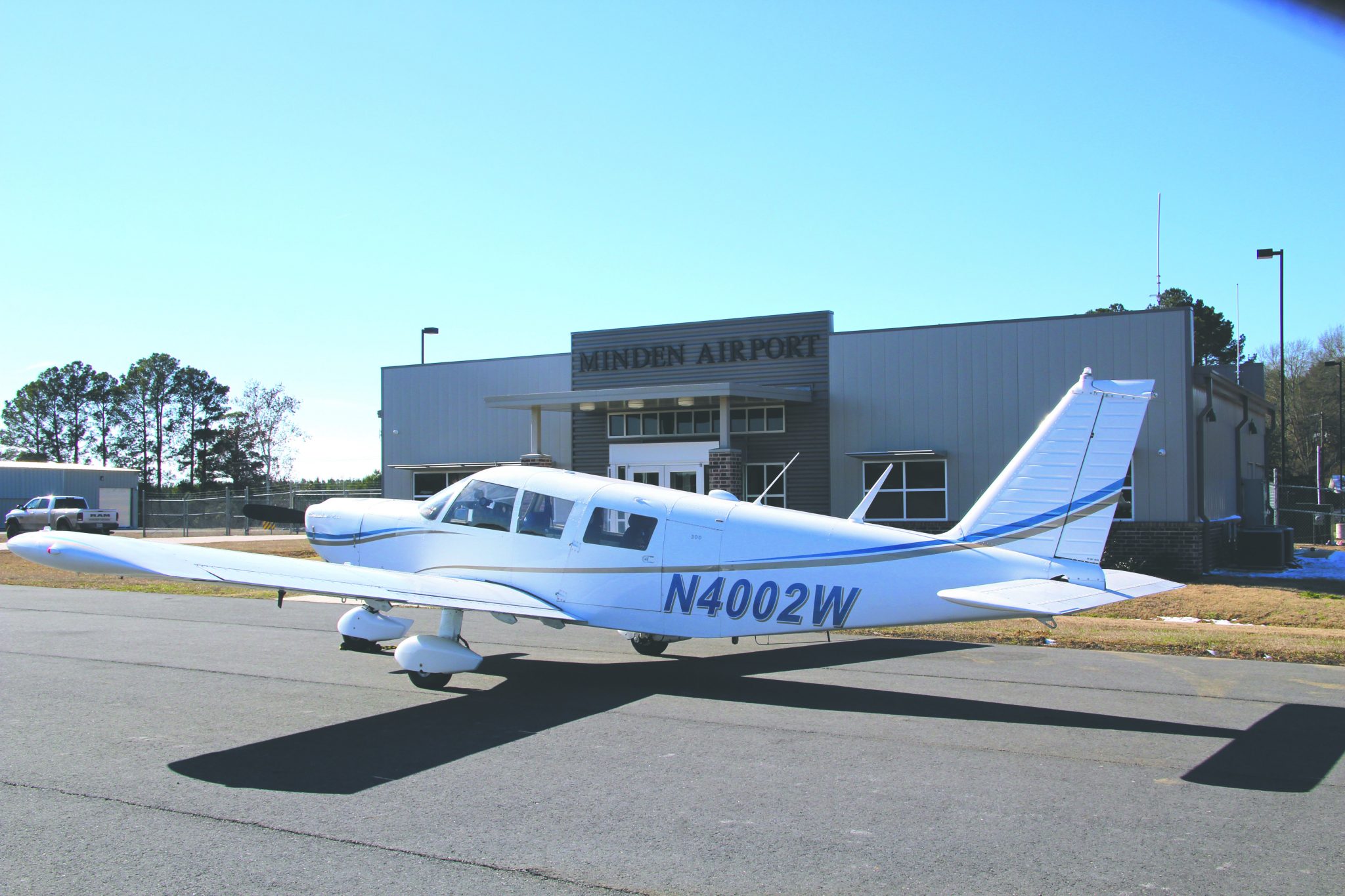 Brief closure and construction delays were the worst of it

Despite the rough weather and widespread closures Tuesday and Wednesday, the Minden Airport was able to keep its runway open through most of the event.
"We've been open the whole time with the exception of about a three to four-hour period on Tuesday," said Steven Burdeaux, airport manager. "I had to shut the runway down due to the snow melting a bit and turning into ice, which obviously creates hazards for vehicles, much less airplanes. It was probably from about 9 in the morning to around 12, and luckily I was able to open it back up after that."
Since the Minden Airport does not have scheduled commercial flights in or out, the only possibility for cancellations or delays would have been from individuals who had been scheduled to fly. To Burdeaux's knowledge, no such issues occurred.
Other than flights, the inclement weather also had the potential to disrupt ongoing work on an upgrade project for the airport.
"We are and will be dealing with the ongoing construction of our parallel taxiway, which will basically run parallel to the runway," Burdeaux said. "It'll go from the approach end of runway 1 and will go to within a thousand feet of the approach end of runway 1-9 on the other end."
Thankfully, while some delays ensued, Burdeaux said the weather did not create any critical setbacks.
"It's been slowed down a little bit due to the weather," he said. "They got a lot of progress on that project initially. But then with the rain that we've gotten recently and now the snow and subsequent snowmelt, it has slowed down their work a little bit. But they're still out there working right now on the other side of the airfield, working on the drainage that's going to be underneath the runway."
Burdeaux said that according to the latest schedule he has received, work on the new taxiway is expected to be completely finished some time this summer.