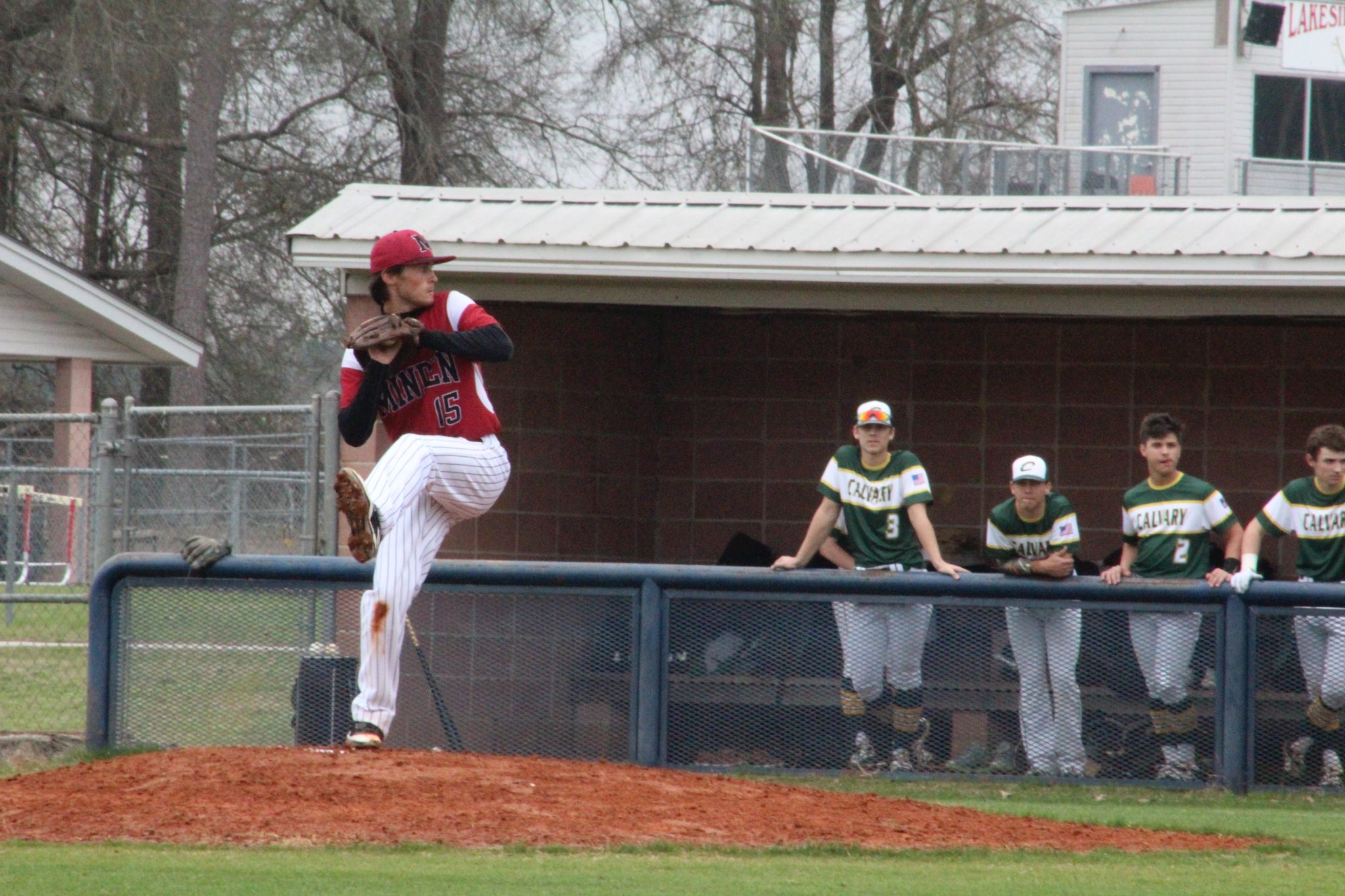 NATCHITOCHES – The Minden Crimson Tide got off to a solid start in the Natchitoches Tournament, picking up a 4-2 victory against the Class 3A Jena Giants.
Minden scratched out eight hits and John Volentine gave the Tide five strong innings on the mound before giving way to closer Matt Eskew for the two-inning save.
It was a cleanly-played game for the Tide, who established themselves early on with a leadoff triple from Camron Dollar. Minden got timely hits from Rodney Johnson and Jeffrey Melton as well, and Eskew also had an important RBI single.
During Volentine's five inninga, he allowed two earned runs and scattered six hits. Eskew struck out three batters and allowed no runs in his relief appearance.
Minden continues tournament play today and tomorrow in Natchitoches.
Lakeside vs. Claiborne Christian
The Warriors fell 3-2 against Claiborne Christian in the Sterlington Tournament.
Clinging to a 2-0 lead heading to the sixth inning, Lakeside saw Claiborne Christian strike for all three of their runs in that inning. The Warriors couldn't rally to regain the lead.
Dalton Crumpler finished 2-3 with two singles for Lakeside, followed by Cameron Gray with an RBI single.