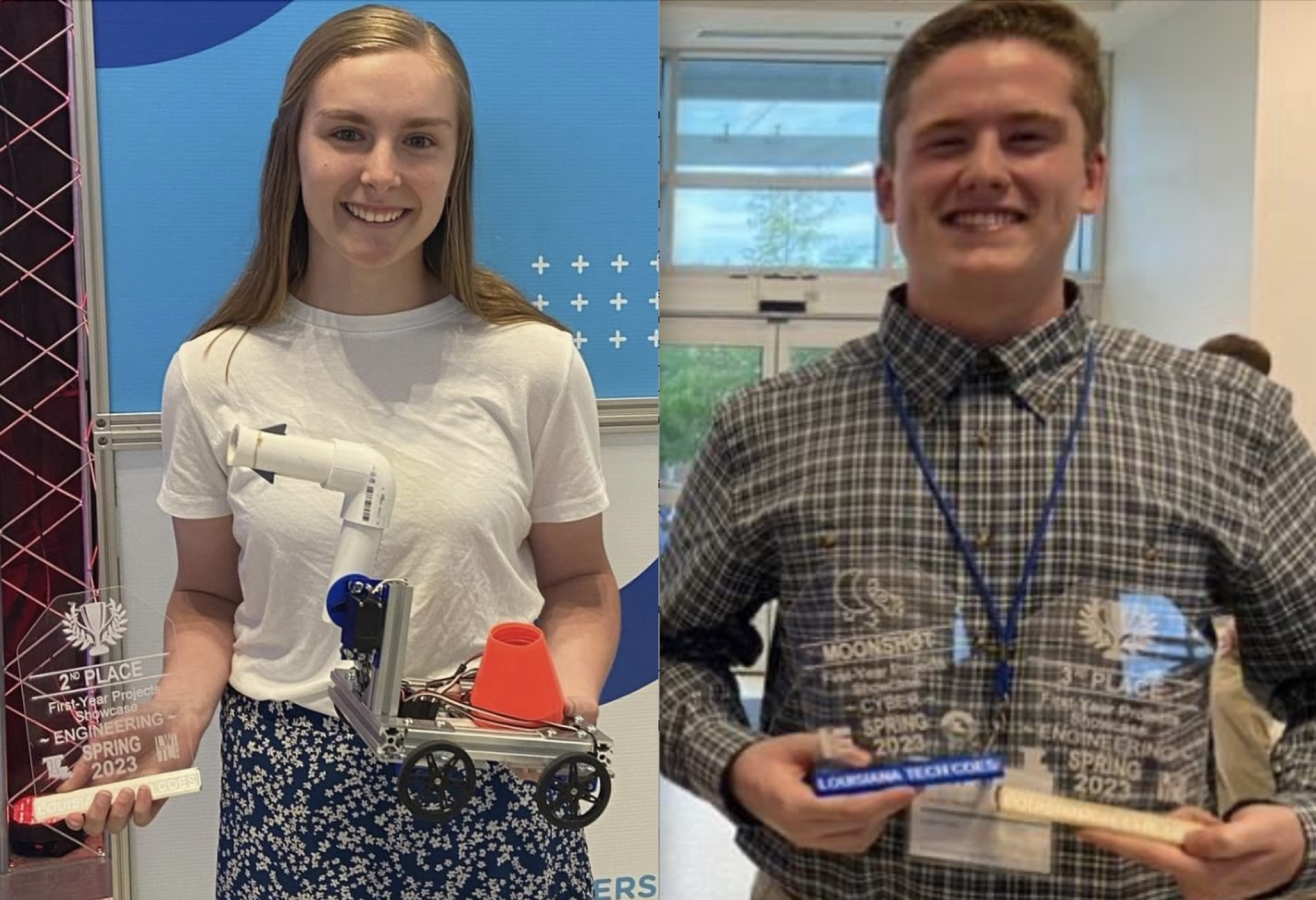 Minden High School alumni, Connor Heard and Mallory Pesnell, had an amazing night at the Louisiana Tech College of Engineering and Science's First Year Project Showcase. Both alumni received overall awards for their outstanding projects that solved real-world problems.
Over 130 of the brightest college freshmen competed in the competition by creating prototypes and working devices that addressed real-world problems. The competition was stiff, but Heard and Pesnell shone through with their innovative and practical projects.
Heard won first place in his division and third place overall with his project, which aimed to create a cheaper alternative to the limited range of braille printers on the market. His project utilized a Raspberry Pi and an Arduino microprocessor to control the user interface and physical components. To output the braille, he used 3D printed pieces that were designed to be embossed into braille paper. His project not only showcased his engineering skills, but also his dedication to making the world more accessible for the visually impaired.
Pesnell's project won second place overall, and it was a robot that could sense cones placed around it to help make soccer or football practices run smoother. Using a Pixy Camera and servos, she was able to align the robot to face the cone and then get a certain distance away based on the width of the object in reference to the camera lens. Once it was in the right position, it activated a mechanical arm that grabbed cones using a 3D printed mechanism that worked similar to a door latch to grab and hold onto the cones. Her project showcased her ability to create innovative solutions to common problems and highlighted her skills in robotics and engineering.
The Webster Parish School District is incredibly proud of all its alumni and the differences they are making in the world. These young engineers are paving the way for future generations and proving that with hard work, dedication, and creativity, anything is possible.