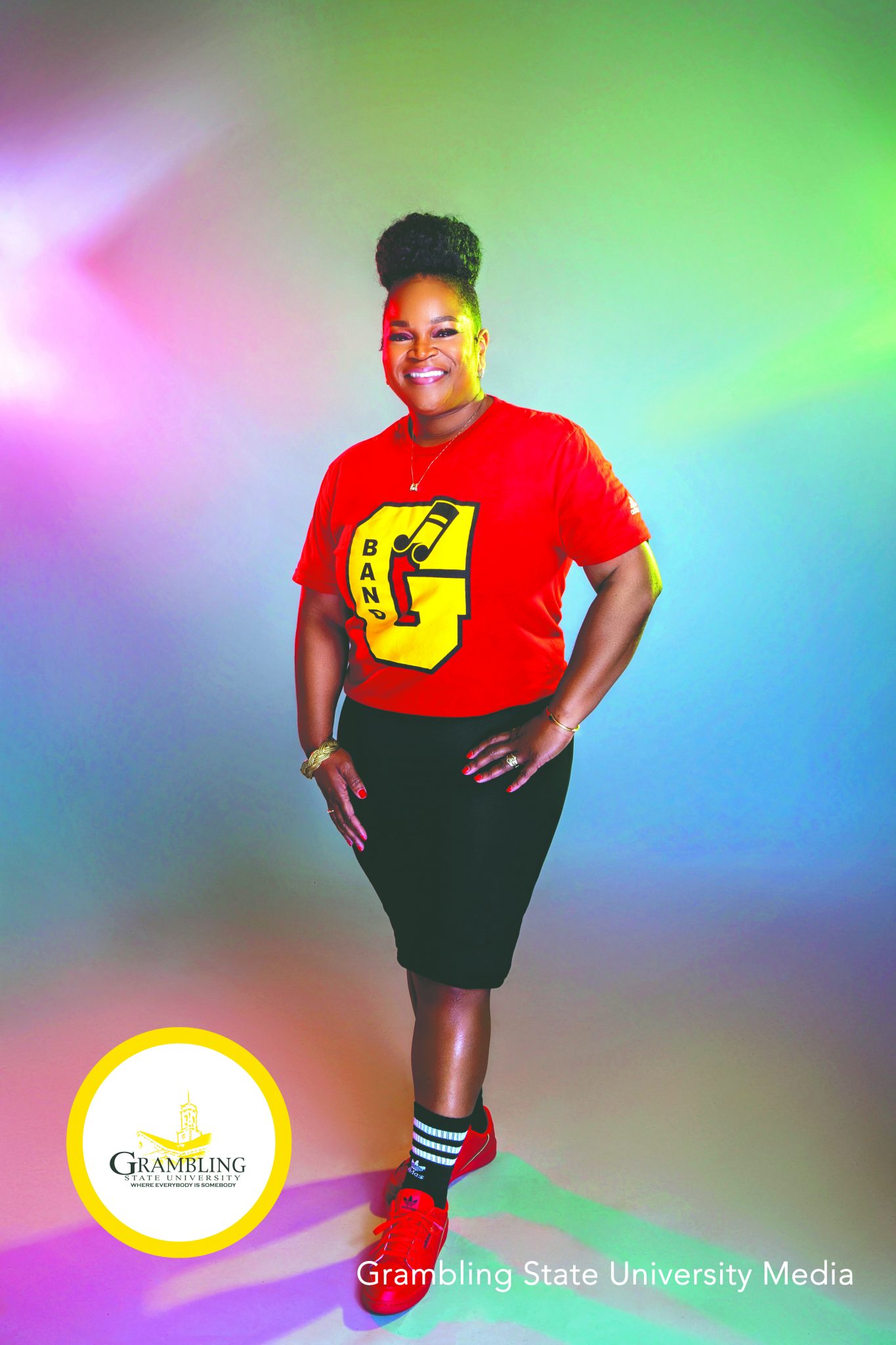 Juliuna Anderson
Special to the Minden Press-Herald
Minden native, Dr. Nikole Roebuck made history Friday by becoming the first female director of Grambling State University's "World Famed Tiger Marching Band." She is also chair of the Department of Music at the University. The band has over 200 students and four directors.
"We are excited to have one of our home-grown innovators lead during this historic time," Grambling President Rick Gallot said, "Dr. Roebuck is one of our most dedicated and humble leaders and a proven gift to our students, community, and all who support the world-famed sound of Grambling."
Roebuck began her musical journey here in Minden with piano lessons from Patricia Britton then began playing the clarinet in sixth grade and J.A. Phillips under the direction of James Quarles.
Roebuck performed and won in Youth Retreat talent show at St. Rest Baptist Church during her sixth grade year. She said that moment sparked the attention of many of her local musical mentors.
"They kept telling me that there was something special about me with the clarinet," Roebuck said.
She was named student of the year for the band that sixth grade year as well.
"I knew then that my love of the clarinet would be with me forever," Roebuck said.
Roebuck was then Drum Major at Webster Junior High School under the direction of Earl Smith. She was also the Drum Major at Minden High School her junior and senior years, again under the direction of James Quarles. She was First Chair in District Band every year from seventh through twelfth grade.
Roebuck has 18 years of experience in the field of music education, including performances for the NBA, ESPN and Beyonce on an Adidas advertising campaign.
"We worked to bring the whole experience to her," Roebuck said of the trip to work with Beyonce.
Roebuck has a long family history with Grambling. Many of her aunts and uncles instilled their love of the university in her from an early age.
"I always knew I would come to Grambling. My aunt and uncle had a whole room of Grambling decorations and yearbooks where we'd spend every Christmas and Thanksgiving. We'd sit and listen to them talk about Grambling," Roebuck reminisced.
Roebuck is one of only three female directors at historically black colleges and universities, joining Tomisha Brock of Clark Atlanta University, appointed in 2017 and Dr. Kerry Anne Simon of Mississippi Valley State University, appointed in 2019.
"It's such an honor to be in this position, it's truly a blessing from God. I know there's work to be done and I look forward to it," Roebuck said.
Roebuck is the daughter of Glenell Moore and the late Johnny L. Moore. She's a member of St. Rest Baptist church as well as Delta Sigma Theta Sorority, Inc., Minden Alumnae Chapter and Tau Beta Sigma National Honorary Band Sorority. She is a graduate of Grambling State University's Music Education program. Roebuck earned a Master degree at University of Louisiana – Monroe and a Doctorate of Philosophy in Music Education from the University of Memphis.