Officers from the Minden Police Department were dispatched to Exacta Inn early Wednesday morning in reference to a subject wanted by the Lafayette County (Ark.) Sheriff's Office. The suspect was wanted in connection to a murder investigation.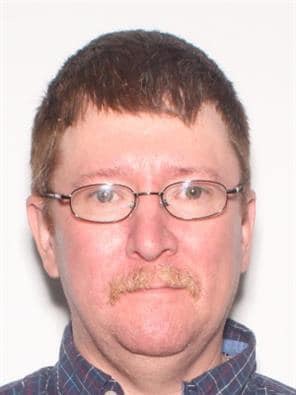 "The Lafayette Sheriff's Office put out an alert about a domestic call involving a man and his son," Minden Chief of Police Steve Cropper said. "When law enforcement got to the residence, they found the father shot and deceased."
Donald McRae Sparrow, 45, of Stamps, Ark. checked in to the motel early Wednesday morning.
Upon arrival, officers confirmed the vehicle parked at the room matched the license plate and description from the alert. Officers made contact with Sparrow verbally through the door of the motel room, according to police reports.
Sparrow refused to come to the door, but officers were able to see through the room window curtains. Police observed Sparrow pointing a revolver at his own head.
"How we even knew he was here, when he checked into the motel, he talked to the lady in the lobby and indicated that he accidentally shot his father and that he was going to kill himself last night and he may not be the only one that died," Cropper said.
After Sparrow tried to lure the officers into the room he fired a single round through the closed door at the officers, the report read.
Police dispatch was notified of shots fired and Louisiana State Police SWAT, Webster Parish Sheriff's Office, Cropper, and EMS arrived on scene.
After some negotiation, Sparrow exited the room and was taken into custody by Webster Sheriff Gary Sexton and other officers on scene. He was transported to Bayou Dorcheat Correctional Center. Sparrow had a pistol in his back pocket along with another pistol and rifle in the motel room.
Sparrow was charged with illegal use of weapons and was held for pick up by the Lafayette County Sheriff's Office. More charges may be added upon completion of the investigation.