The storm that blew through Texas and Louisiana Tuesday night left fallen trees and other damage in its wake. While the Minden area fared better than the Bossier area, the effects of the storm are still visible around town.
Numerous trees are down in Minden including one of the signature cypresses that once graced the entrance to St. John's Episcopal Church.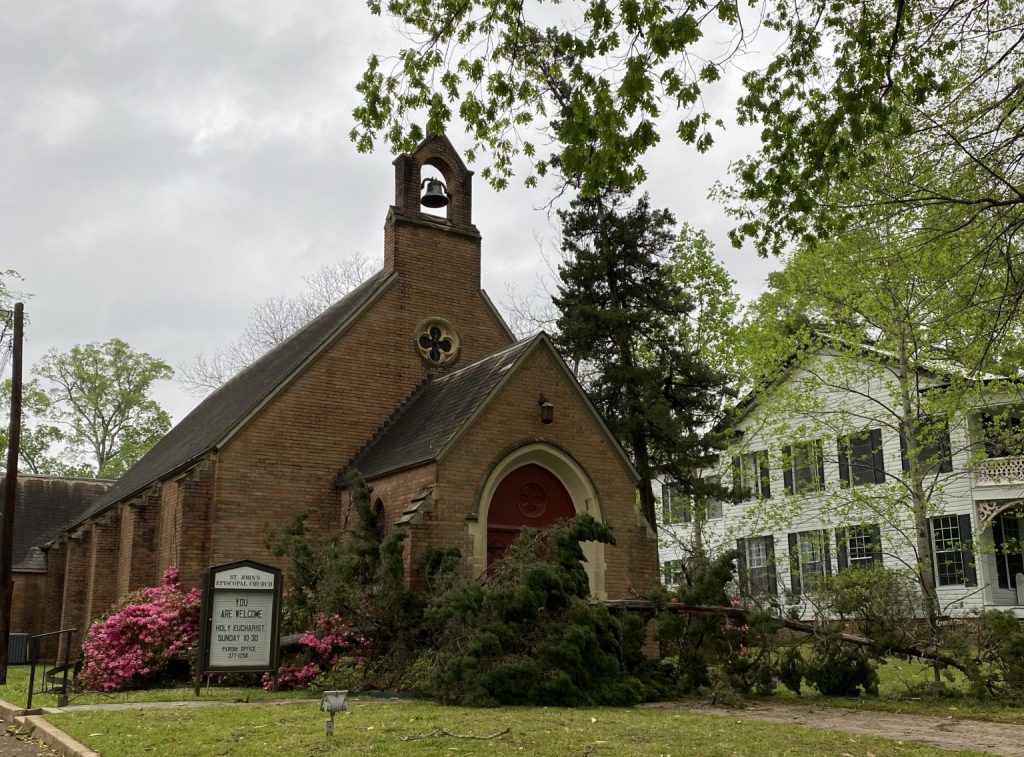 Some of these trees caused damage to homes while others, fortunately, merely landed in empty areas.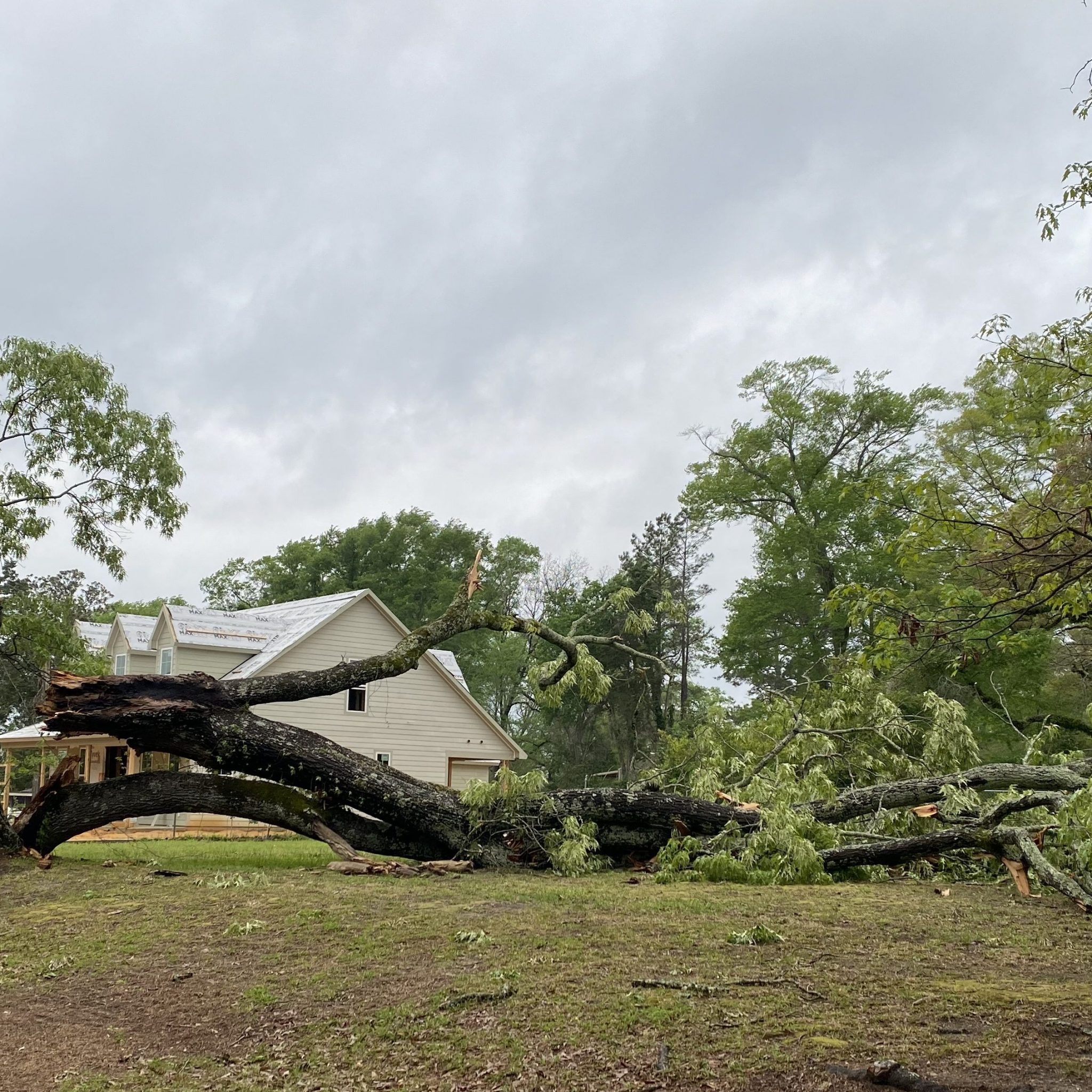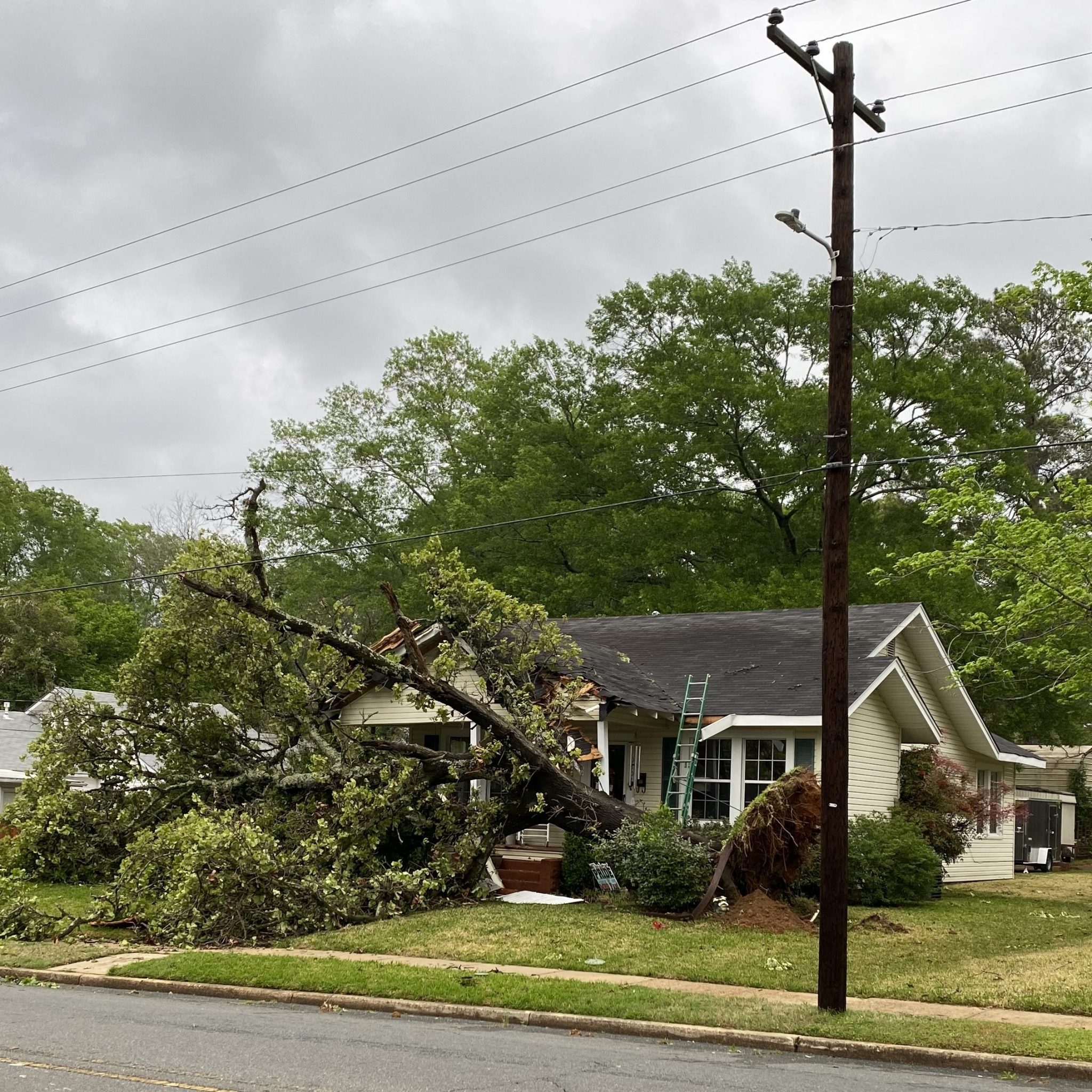 Many objects that easily caught the wind were destroyed. For example, the awning of the Webster Parish Tax Assessor's office was left in shambles.
Parts of the city lost power and, at this time, city employees are working hard to get that power reestablished.
More storms are expected this afternoon, so now is the time to batten down those hatches before the next round of thunderstorms reach us.