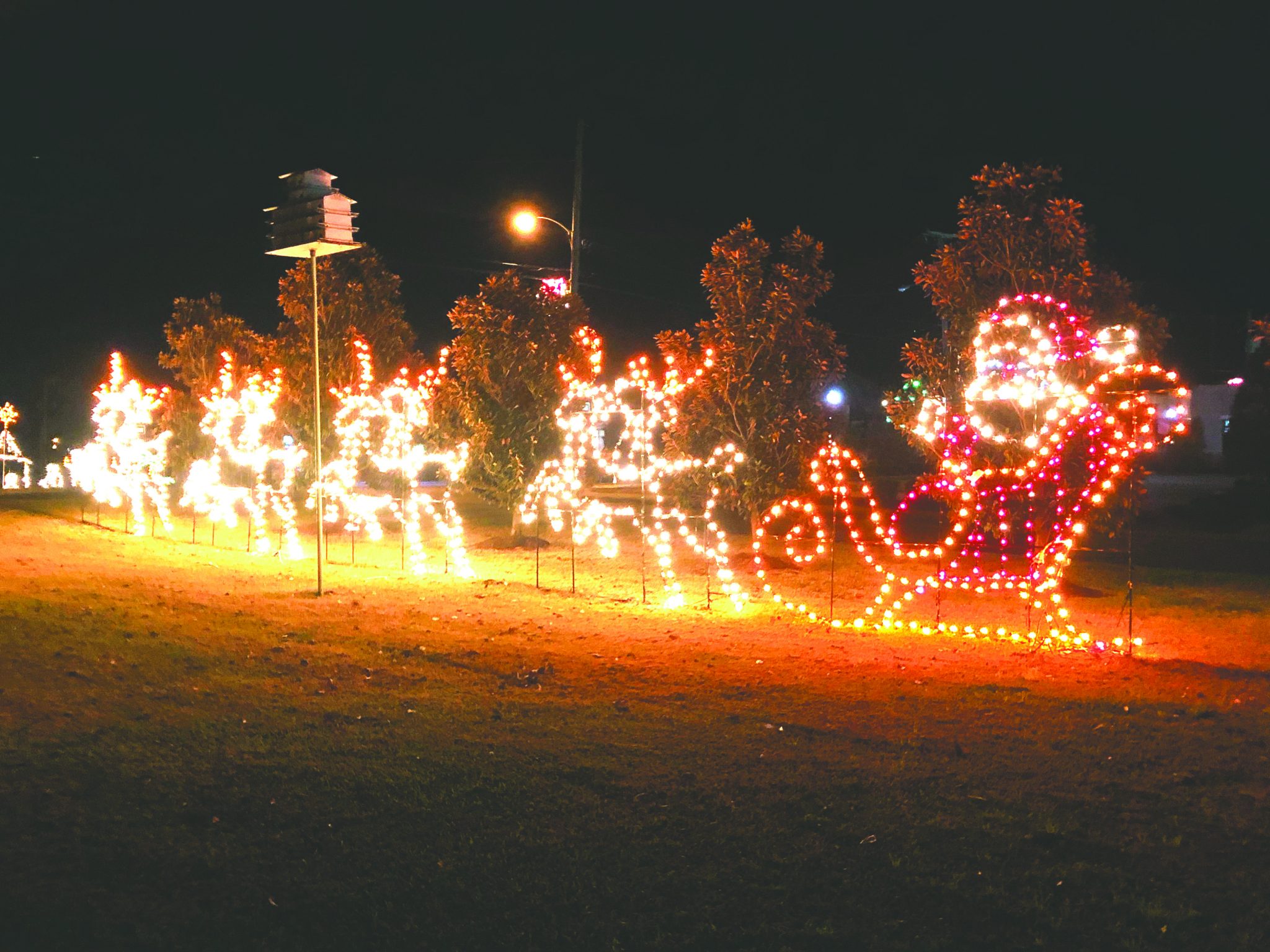 As part of the weekend Christmas event, the Holiday Trail of Lights Hayride, sponsored by TRC Heavy Haul and Webster Parish Tourism will take place. The rides are free and will start at the Minden Civic Center at 6 p.m. and will last until 10 p.m. that night.
The Minden portion of the trail of lights is part of a bigger cooperative effort between cities in North Louisiana that Minden has been taking part in for many years. "Twenty-six years is a long time to be in collaboration with other destinations. We support each other and our holiday events and encourage travelers to visit other destinations along the trail," said Serena Gray, Director of Webster Parish Tourism,
"We're trying to highlight the trail of lights in a bigger way than we have in the past, because a lot of people think that the lights that go up are lights that the city owns, but they're actually a part of a bigger picture and a bigger plan. That plan includes increased visitation to Minden. We hope that when people come here they'll either stay at a hotel, or shop, or eat, and when they do they're leaving their tax dollars behind that we can use to improve our city."
The trail is about two miles long and starts at the bottom of the hill on Broadway Street near Smokin J's. Then it circles close to the library, goes through academy park, up through McDonald Street, between the Methodist church and the hospital, down through Main Street, and will end at the bottom of the hill close to Smoking J's.
The lights that are on display will showcase various parts of Christmas lore, including displays that range from storybooks, Santa and his sleigh, Santa's workshop, and many others.
Some of the decorations are chosen specifically as a nod to our German heritage, from the settlers who colonized this land long ago. "A lot of the Christmas decor is centered around german heritage. The nutcrackers themselves are a representation and a symbol to ward off evil spirits and bring anyone who comes in contact with them goodwill and good fortune," said Gray.
The Trail of Lights will take place Dec. 13 at 6 p.m at the Minden Civic Center. More events are scheduled to take place Saturday after as part of the Christmas in Minden event.