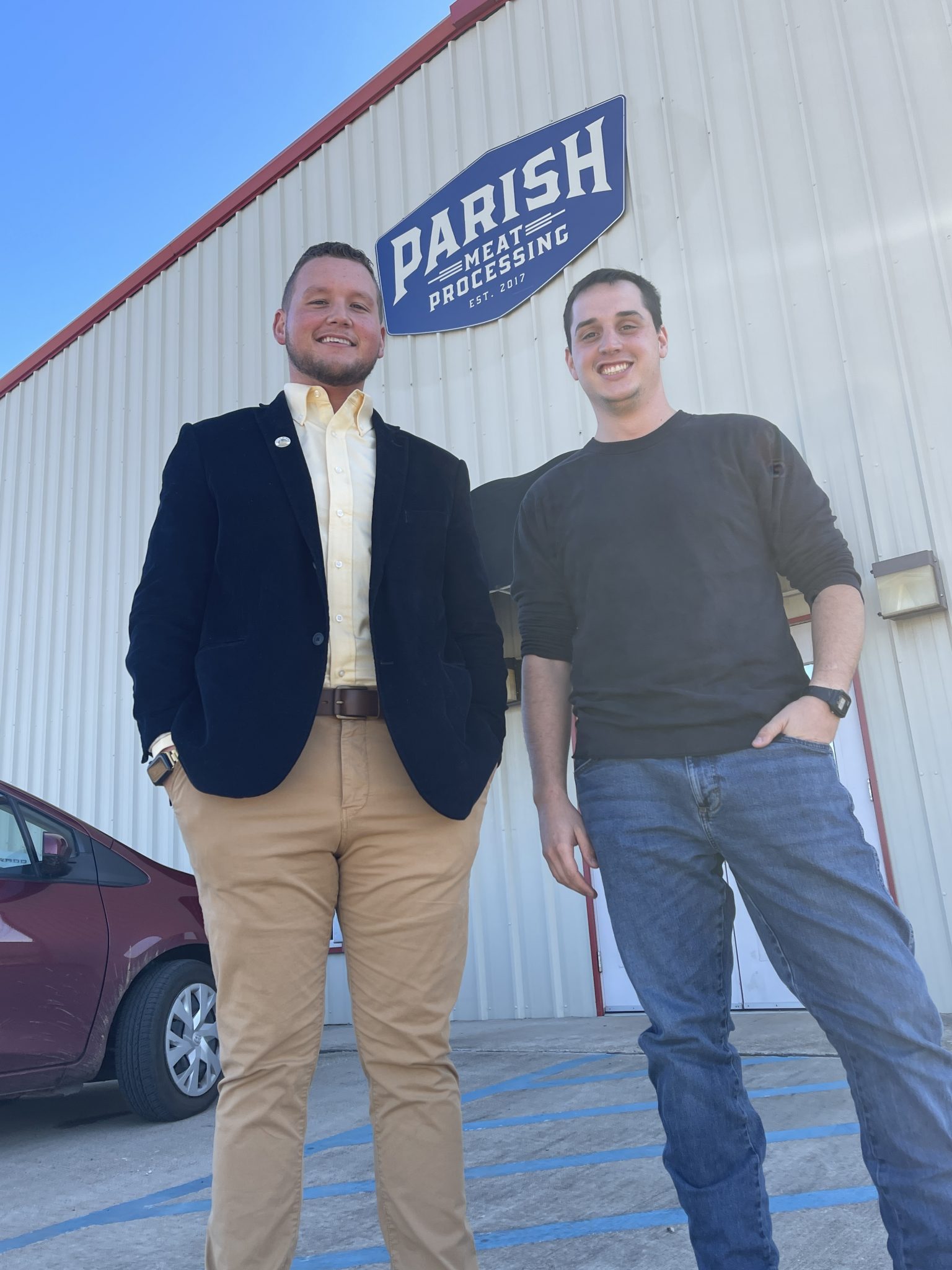 A few weeks ago the South Webster Industrial Park had its last spot filled By Parish Meat Processing. The Owner, Jackson McConnico, wanted to take the opportunity to introduce himself to the local community, and share why he chose Webster Parish as the home for his business.
"We're excited to be here. We're excited to make an impact in the community, want to get to know everybody, and hopefully become a pillar for meat in the community," said McConnico.
"I really like the area. Being out here, it's a more tight knit community, so you're able to make a bigger impact on this city. Shreveport, not to say that it doesn't care, but they couldn't care less that we were over there. So there's a lot of opportunity for more growth once we have a good foundation laid and kind of get a foot in the market, then the opportunities are kind of endless."
Originally located in Shreveport, but being a small business looking to grow, needed a palace that would allow them to expand their production. We work with quite a few local farmers, and we're going to bring on quite a few more now that we're able to actually scale our business. We were kind of locked in at our last location," said McConnico. He also stated that due to the new location, they were able to scale production roughly 300% from their last location.
Talking in more technical terms about the services they provide, McConnico said, "We take the whole animals in, beef, pork, lamb goat, and we provide a service of breaking those animals down into their cuts. So we provide a service to farmers, and the farmers will then take that product that we've processed for them and sell it out in stores, to local clients. So if you wanted to buy a half or whole steer, you would call a farmer, they would send it over to us, and we would process it per what the client wanted."
Parish Meat Processing brings a much needed service to an area with so much agriculture. They stated that they will abstain from processing deer, so that during the times when other meat processors are filled with orders for deer, they are still able to take care of farmers' needs.
"A lot of plants end up doing deer, and they have to shut down during deer season. Because if you're going to do deer, and you're going to do a lot of it. So they'll do beef processing in the off season, but that's not really good for farmers because farmers work year round," said McConnico.
"So we're not going to be doing deer here, so that we can take care of our clients, and they can actually grow sustainably. So instead of doing 10, 20 spurts head at a time, they can do 4 head a month for the entire year."
Lastly, he said that a big motivator for him to move here was the active engagement he got from the community on helping him locate here. "Phillip has been a massive help from the get go. Knowing that he wanted us here, and was going to do everything in his power to get us here, I didn't really find that anywhere else. Anytime I would have issues he would help take care of it. So that kind of sealed the deal at the end of the day, that relationship, knowing that we were getting into a good community that wanted us there made a huge deal."