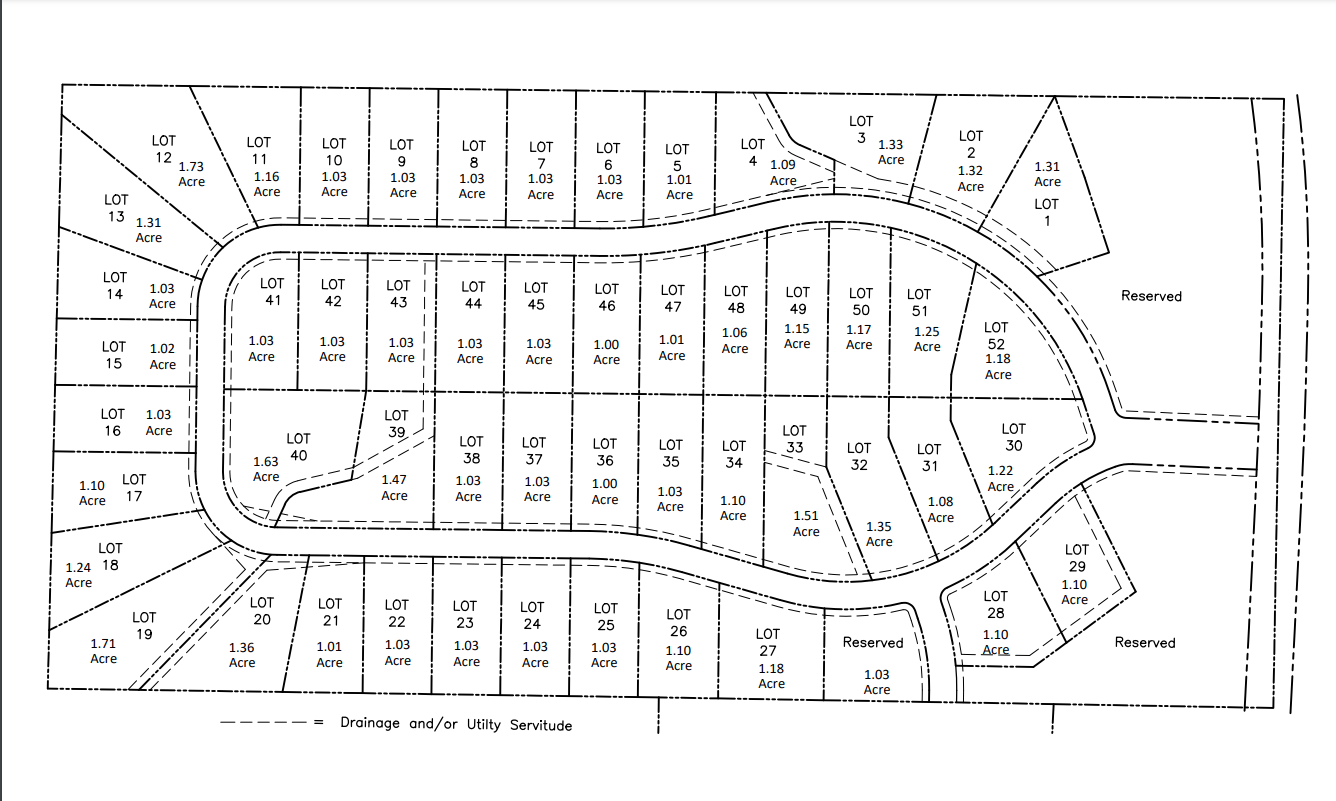 A new housing subdivision, named Millwood Landing, will be coming soon to the Minden area. The project is being developed by Micah Hanson, Senior Vice-President at b1Bank, and Chad Still, owner of TImberland Services LLC.
"Chad Still and I started a real estate holding company in 2008. We've purchased and sold several properties through the years," said Micah Hanson. "The housing supply in Minden is limited. The diverse geography, Kisatchie National Forest and Camp Minden are all unique attributes of South Webster Parish. However, this can create obstacles for new home builders."
Millwood Landing will be sited on Hwy 532, between I-20 and Hwy 80. This location was carefully selected with several factors in mind.
"The property location was chosen due to its proximity to the city of Minden and its ease of access to Interstate 20," Hanson said. "Allowing homeowners who may work either to the east or west of Webster Parish a quick commute each day.
"This is considered Minden and is outside the city limits. Electricity will be provided by Entergy via underground service. CenterPoint Energy will provide natural gas. Water will be provided by the Dixie Overland Water System."
The property name was chosen as a salute to the new sawmill that Hunt Forest Products is building in Bienville Parish.
"The new lumber mill currently under construction in Taylor, Louisiana, is something we feel will spur economic growth in the Minden area. We choose this name to give recognition for the positive impact this new industry will have," Hanson said.
Millwood Landing will consist of 52 lots, each at least 1 acre in size, as well as green areas and a small family park. Pricing is going to start in the low $60,000's and go to the high $70,000's.
Once the weather allows road construction to begin, the roads should be finished in 60-90 days. After that, the lots will be surveyed and available for sale.
"We have a list of potential buyers to contact on a first come first serve basis," Hanson said. "Anyone with interest can contact either of us directly. We are also available to give tours of the site to anyone before the work begins. This will answer any questions that potential buyers may have concerning the "buildability" or appearance of the lots.
"We are currently working with our attorney on the subdivision covenants. We'll begin preselling lots once covenants are finalized and filed."
Once you purchase a lot, you can hire your preferred construction company to build your new home.
"Purchasers will be able to use their own contractors," Hanson said. "Plans will have to be approved by the Architectural Control Committee before construction begins. We also have talked to several local builders considering lots for spec house construction.
"Our intentions are to develop a clean, safe, family-friendly atmosphere for homeowners of all ages," said Hanson.