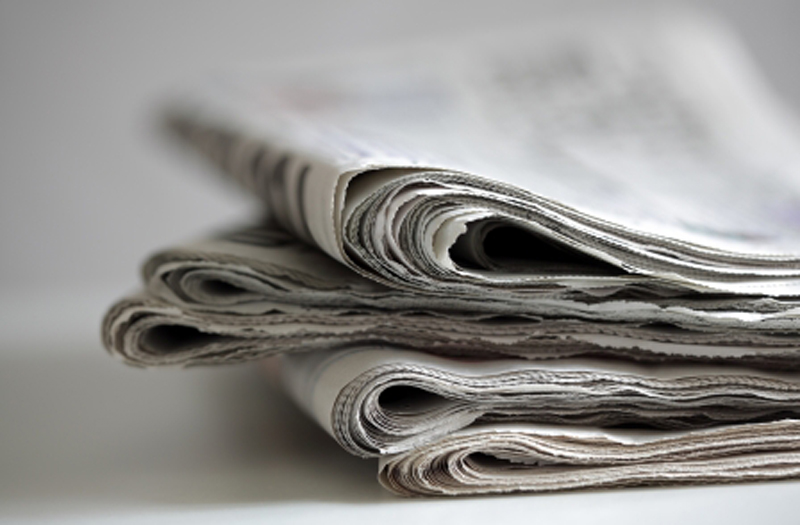 David Jacobs
The Center Square
A hearing is scheduled for Thursday morning on an appeal of an Orleans Parish judge's ruling ordering a political ad critical of Gov. John Bel Edwards to temporarily be removed from TV.
The ad – created by political action committees that support Edwards' opponent in Saturday's runoff, Republican Eddie Rispone – criticizes the governor and his close friend, Murray Starkel, over what the PACs say is a "sweetheart deal" the two arranged that will allow Starkel to bid on hundreds of millions of dollars in coastal restoration projects.
Starkel and Edwards were roommates at West Point and Starkel has been a supporter of Edwards' campaigns for governor.
Voters will decide between Rispone and Edwards during Saturday's runoff election.
Wednesday's ruling by Judge Nakisha Ervin-Knott was in response to a lawsuit filed by an Orleans Parish voter against Truth in Politics, a political organization founded by Baton Rouge businessman Lane Grigsby, and Causeway Connection PAC.
Republican Sen. Conrad Appel, chairman of Causeway Connection PAC, announced the appeal in a statement.
"We disagree with the Court's ruling today and believe that our ads are 100 percent truthful," Appel said. "The public deserves to know if the Governor's best friend was engaged in backroom deals that have him poised to earn up to $250 million in state tax dollars. While we respect the process and the Court, the advertisements were legitimate free speech and fully sourced. Even the Governor's former CPRA Executive Director issued a written statement confirming the truthfulness of our message."
The statement Appel referenced, released earlier Wednesday, was from Michael Ellison, who served as the executive director of the Coastal Protection and Restoration Authority (CPRA) under Edwards from September 2018 until February 2019.
Ellison said in the statement that, during his tenure with CPRA, state officials worked to develop a performance-based contracting model for coastal restoration projects. Under the model, private contractors assume the financial risk for projects by fronting the money for land rights, permits, construction and other costs. The state pays contractors only after the successful completion of the project.
Ellison said Louisiana's performance-based model differs from others he's familiar with in that it requires pre-approval from the state to actually bid on contracts, restricting others from doing so.
"Murray Starkel's firm, Ecological Service Partners (ESP), was selected by CPRA's [Request for Statements of Interest and Qualifications] RSIQ review team to be one of only a select few firms allowed to bid on subsequent [Requests for Proposals] RFPs," Ellison said.
Starkel's firm was one of four to bid on the first RFP under the new model, for a $65 million project.
The initial PAC ad that started running on New Orleans TV last week said Starkel had been awarded the contract when it had not. All of the bids were rejected after the overall cost of the project was questioned, but a new RFP is being prepared.
After Edwards and Starkel complained, the PACs changed the ads to say that Starkel was "poised to cash in."
"Even though the first project bid was deemed unsuccessful by the Trustee Implementation Group, Starkel's firm retains its status and is one of six companies allowed to bid on upcoming RFPs," Ellison said in his statement.
A spokesperson for the governor referred The Center Square to the Edwards campaign, which has not yet responded to requests for comment.
Truth in Politics also criticized the process by which Starkel's company was approved to bid on the projects. Initial versions of the performance-based model included a "Louisiana Resident Contractor" provision that required eligible bidders to live or work in the state for a period of time, spokesperson Jay Connaughton said. The company's first legal filing as a company was in September 2017 in the state of Delaware, and it currently lists Texas and Washington D.C. as its places of operation. The resident contractor provision was later taken out.
Truth in Politics also said ESP has just three known employees and only shared office space.
"It befuddles me to think they can handle a $65 million project working out of a shared cube," Connaughton said.
Starkel responded in a statement last week when the initial ad was changed.
"They claim my business and my expertise are illegitimate," Starkel said. "I spent decades serving as an officer in the U.S. Army Corps of Engineers, and led the $15 billion coastal protection effort that was undertaken after Hurricane Katrina. I and my partners at my firm do good, important work and this ad could have a serious impact on our ability to earn a living or conduct vital restoration work."