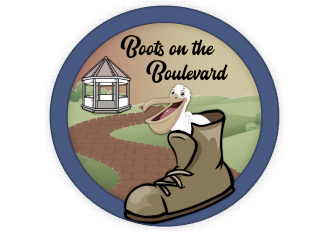 The City of Minden, the Greater Minden Chamber, and other local business leaders have partnered with the State of Louisiana during their "Love the Boot" campaign and have initiated the first annual "Boots on the Boulevard." This event will be taking place April 8, starting at 11 AM.
"Love the Boot Week is a statewide effort designed by Keep Louisiana Beautiful to bring thousands of citizens together to participate in cleanup and beautification events, all the while bringing awareness to the littering problem and its negative impacts on Louisiana," states a press release from the Lt. Governor's Office.
The Boots on the Boulevard event taking place here locally will feature the unveiling of a new Welcome Sign for the City of Minden as well as serving as a rededication of Jacqueline Park, celebrating the upgrades that were able to be made due to fundraising efforts that raised roughly $26,200 (nearly doubling the committee's initial goal of $14,000).
One update that Jacqueline Park has undergone include the replacement of the gazebo's roof, with the labor and shingles being donated by Speer Roofing. The gazebo is also acquiring a cell phone charging station for visitors to use. The walkways throughout the park also received some touch ups including a thorough power washing donated by JD's Clean Krete Pressure Washing Services. Furthermore, the park grounds received a landscaping uplift contributed free of charge by TG Companies, which included the planting of thirty-five new trees.
The park will also be receiving the addition of a new seating area, with the benches being installed later this Wednesday. This will also be the area that will showcase the engraved bricks which will recognize local businesses, organizations, and individuals for the contributions they made to the park and the event.
For those wishing to attend the event, RSVP is required so that they can determine how many people will need to be served lunch. Reservations can be made by contacting the City of Minden's Main Street Director, Mahalla Hutto at phone number 318-377-2144 ext. 433, or by emailing wpittman@mindenusa.com.