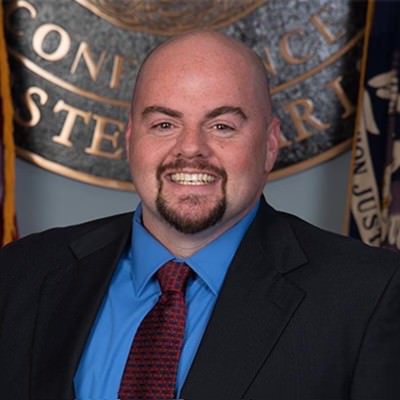 Nick Cox after having won the election for Mayor of the City of Midnen is already hard at work getting familiarized with the inner workings of the city so that it will be a smooth transition when it comes time for him to officially take over the position on Jan. 1 of next year.
"I spent some time up there today getting briefed and figuring everything out. I'm very fortunate to have Mayor Davis there to help get my bearings straight," said Cox.
After having visited the city and talking with department heads, Cox says that his first priority when getting into office is filling in key positions within the city that it will need to function as smoothly as possible for his upcoming term.
"Really the number one priority is we have a lot of key positions we have to hire. The city has been trying to find a clerk, because ours is leaving at the end of the year. Having someone dedicated to managing the city's budget and finances is critical," said Cox.
When it comes to priorities, Cox said that they are focusing on practicality first. Ensuring that vital positions are filled provides the city with a solid foundation, so they are best equipped to tackle bigger projects down the road.
"We want to establish a solid foundation before we start tackling some of these other problems. Beyond a City Clerk, we're going to need someone as Director of Parks and Recreation, and eventually, we need someone to fulfill the role of Economic Development Director as well," said Cox. 
On top of finding people to fill positions, Cox is also working on developing relationships with the employees the city already has. He stated that he is doing his part to familiarize himself with their responsibilities and needs so that he is better equipped to help enable them to do their jobs as effectively as possible.
"I'm studying up on where we're at with our infrastructure and spending time with the public works department. On top of that, I'm doing my best to build my relationships with the employees of the city. I want to establish open communication early on," said Cox. 
"These people are experienced enough that they more than likely don't need my direct input when it comes to the specifics of their jobs. A lot of these guys have years of expertise under their belt, but I still want to familiarize myself with what their needs are so that as Mayor I can help them to fulfill their roles as effectively and efficiently as possible."
Nick Cox officially takes over the role as Mayor of Minden on Jan. 1st, with the swearing-in Ceremony taking place later this year on Dec. 29.