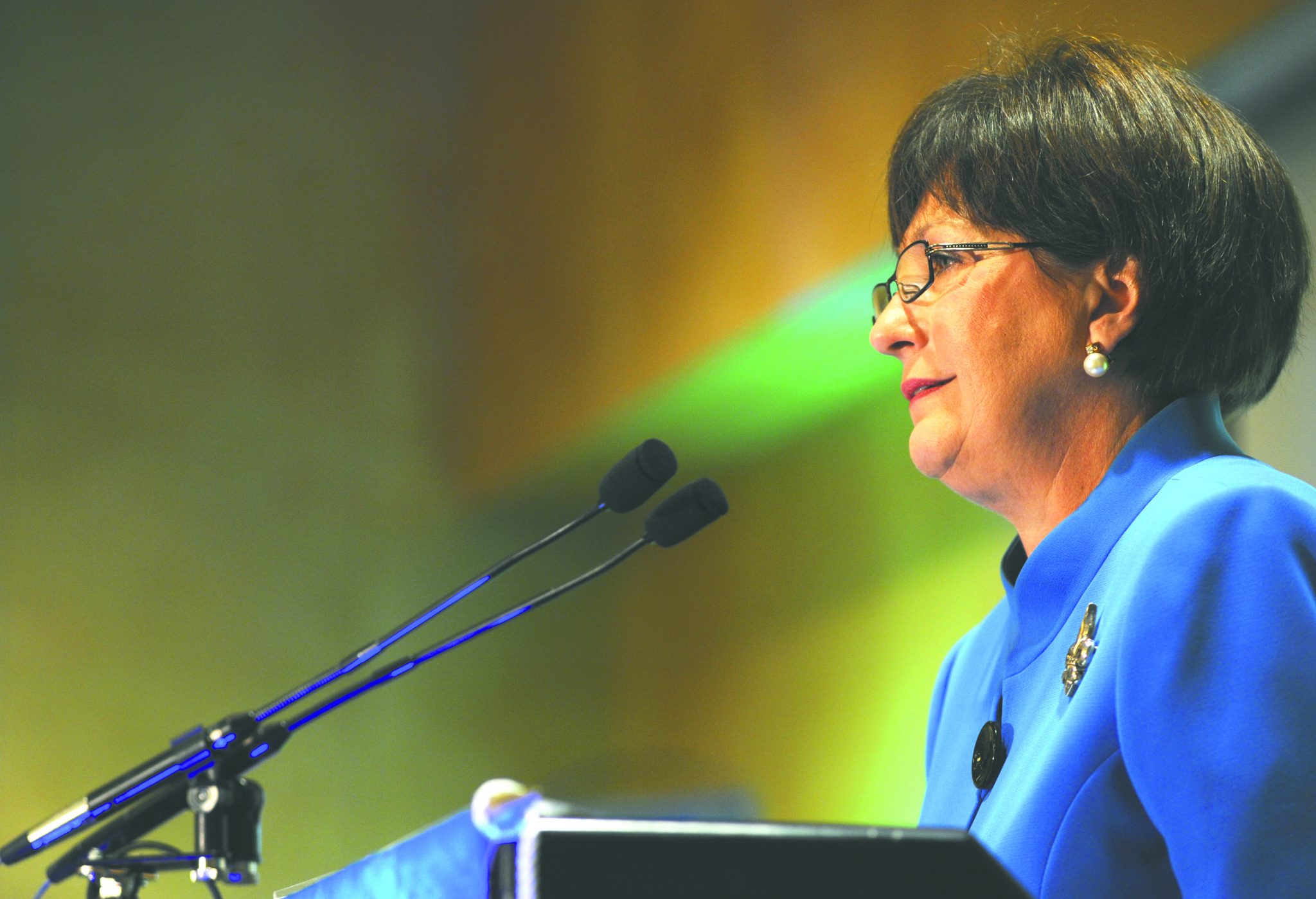 David Jacobs
The Center Square
Kathleen Babineaux Blanco was an "authentic, consistent and sincere" leader who led the state through some of its darkest days with a "deep and abiding love" for the least fortunate, Louisiana Gov. John Bel Edwards said Thursday.
Blanco, the only woman to serve as Louisiana's governor, died Sunday of cancer.
Family, friends and current and former state leaders celebrated her life at an interfaith service in Baton Rouge Thursday morning. Following the service, her casket was carried up the front steps of the state capitol, where the Louisiana National Guard performed a 21-gun salute and played "Taps," after which Blanco was brought to lie in state in the Capitol Rotunda for public viewing.
"Kathleen's faith, life experiences, and genuine concern for others allowed her to connect on a deeply personal level with nearly every person she met," Edwards said during Thursday's service. "I suspect that every person here believes that Kathleen knew them and loved them individually, and you are all right."
Edwards said Blanco believed the public's wellbeing was intrinsically tied to the health of critical institutions such as universities and hospitals. As part of the service, a children's choir sang "This Little Light of Mine," which Edwards said was fitting "because that is what she wanted for every child – for their light to shine into a brighter future."
"A future where the quality of their education did not depend upon the zip code that they lived in," he said. "A future where no parent needed to wonder how to pay for their child's doctor's visit."
Commissioner of Higher Education Kim Hunter Reed, who was Blanco's deputy chief of staff, credited Blanco with increasing funding for higher education and teacher pay and creating a need-based aid program for college students.
"She believed in good common-sense solutions, was a proud penny-pincher and was determined to get things done based on facts, data, sound arguments and good policy," Reed said. "The kind of work that the policy center that bears her name at the University of Louisiana at Lafayette now carries the torch to advance."
Reed recalled when a political rival derisively called her the "queen bee." Blanco cheekily embraced the label by wearing a "queen bee" brooch, and some of her former staffers were spotted Thursday wearing their "queen bee" pins.
Blanco was Louisiana's 54th governor, serving from 2004 to 2008. She chose not to run for reelection amid criticism of her handling of the Hurricane Katrina disaster.
She also served two terms as lieutenant governor and was the first woman to serve on the Louisiana Public Service Commission and to represent Lafayette in the Louisiana Legislature.
On Friday, there will be a public visitation and prayer service at St. John the Evangelist Cathedral in Lafayette. On Saturday, a Mass of Christian Burial will be held in Lafayette before a private burial.