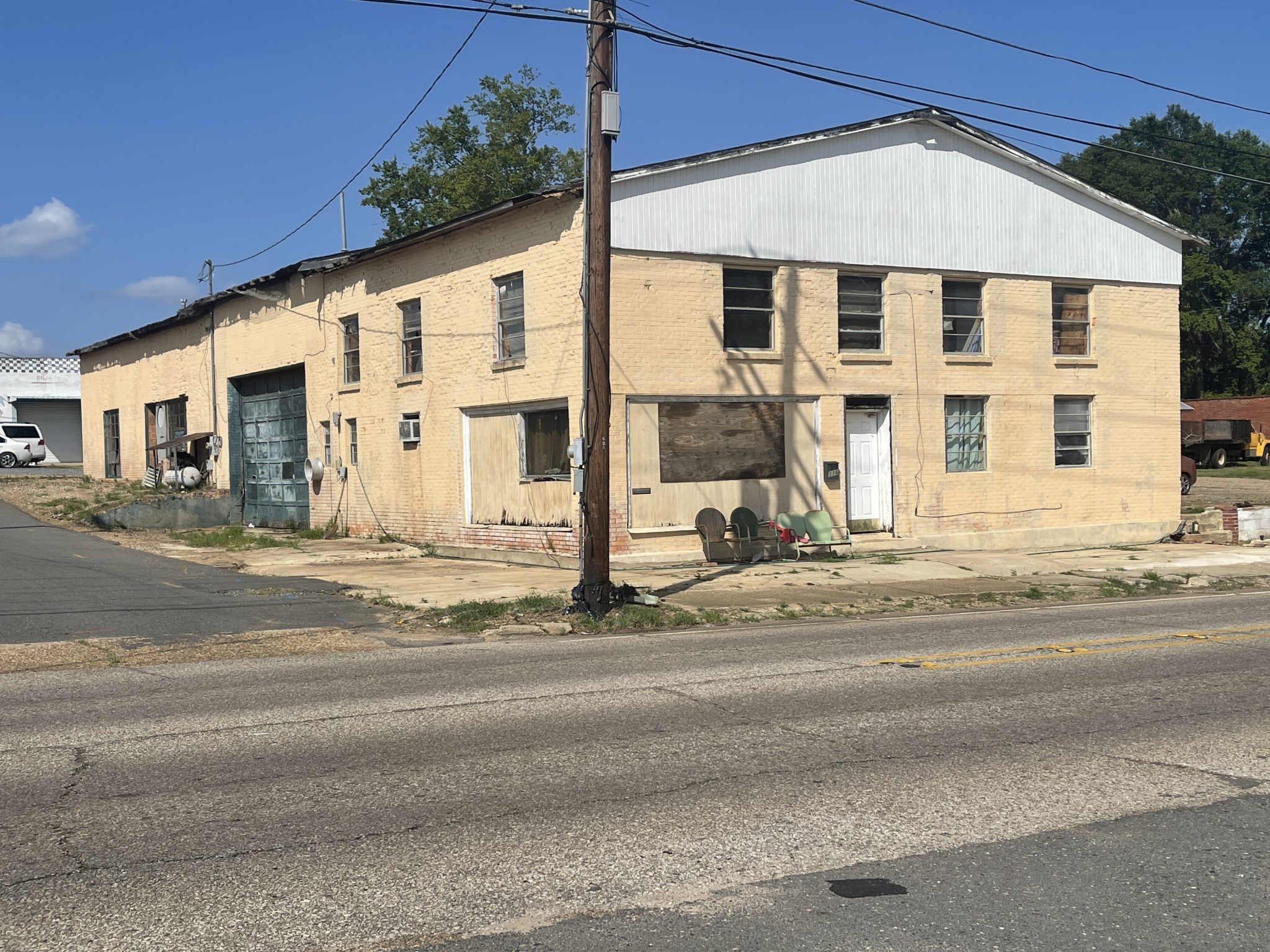 The Minden City Council, Mayor, and department heads met in the Pelican Room Friday morning for a workshop in order to discuss the upcoming agenda for the July City Council meeting as well as ordinances proposed by the City's Economic Development Director Phillip Smart.
One ordinance in particular that has the potential to really shake things up for downtown Minden is the proposed Vacant Structures Ordinance, which would make it potentially cumbersome for vacant property owners in the Historic District of Minden to own property, requiring them to pay for liability insurance, upkeep of the property, and fees that incrementally increase the longer that owners choose to not abide by the ordinance. Failure to pay fees and fines can also result in charges being brought against the property owner. Suffice it to say that the ordinance has some teeth.
The goal of this ordinance is to incentivize vacant property owners to utilize their property, either by updating it to use themselves, or renting, leasing, or selling it, rather than sitting on it and letting it deteriorate.
Currently, the City has no teeth when it comes to enforcing these property owners to keep up their property, so this ordinance would make sitting on those properties a costly endeavor, creating pressure for these owners to actually do something with the property.
Councilman Wayne Edwards of Dist. A asked what he thought the property owners would think of this ordinance, to which Smart frankly responded, " They'll probably be upset, because they're actually going to have to do something with their building."
Later in the discussion, Edwards asked, "I see what we're trying to accomplish here, but this is basically going to force the sale of buildings, is that what we want?"
"It's going to force them to update, sell, or lease the building. Yeah, that's what we want. From an economic growth and stability standpoint for the City of Minden, we don't want a vacant structure that's dilapidated, overgrown, or a health concern for the citizens of our community," said Smart.
"I'm not sure I'm on board with that," responded Edwards. "Have we attempted to talk to these property owners to see if they want to bring their buildings up to standard without twisting their neck off?"
"I have exhausted all methods I can," said Smart,
"And what kind of feedback did you get?" asked Edwards.
"Zero," responded Smart. "I don't get a call back. I've sent letterheads, certified mail, I've had no response. Or they say yeah I'll do it, and they never do it."
West Monroe was brought up as an example since in recent years they had implemented a similar ordinance to help with their vacant properties.
"The mayor interjected that it had made a huge impact on the impression that West Monroe has made, because it made the owners clean up their buildings," said Councilman Bloxom of Dist. E.
They then went on to name specific properties in Minden as examples of why they needed to find a solution.
"The one that comes to mind immediately for me was the old Harper Motors, and whoever owns that has an amount fixed on that to sell, which no one in their right mind is ever going to pay."
It was mentioned that they have had an asking price of 1.2 million on the building since 1999, and it has remained at that price since, even in the presence of reasonable offers.
Another issue that was brought up during the meeting was the fact that these property owners, more often than not, aren't even residents of the city of Minden.
"I would say 9/10 the properties that I have trouble with are inherited, and they don't live around here," said Smart. "These people don't live in the city. That's my problem."
Councilman Edwards still wasn't fully on board for the ordinance without first making an effort to give the property owners a chance to speak, saying, "I just have a problem shoving things down people's throats."
It was then decided that within the next month, the City would host a town hall where they discuss the ordinance and its impacts with the vacant property owners, as well as other residents and business owners. The exact date has yet to be announced.