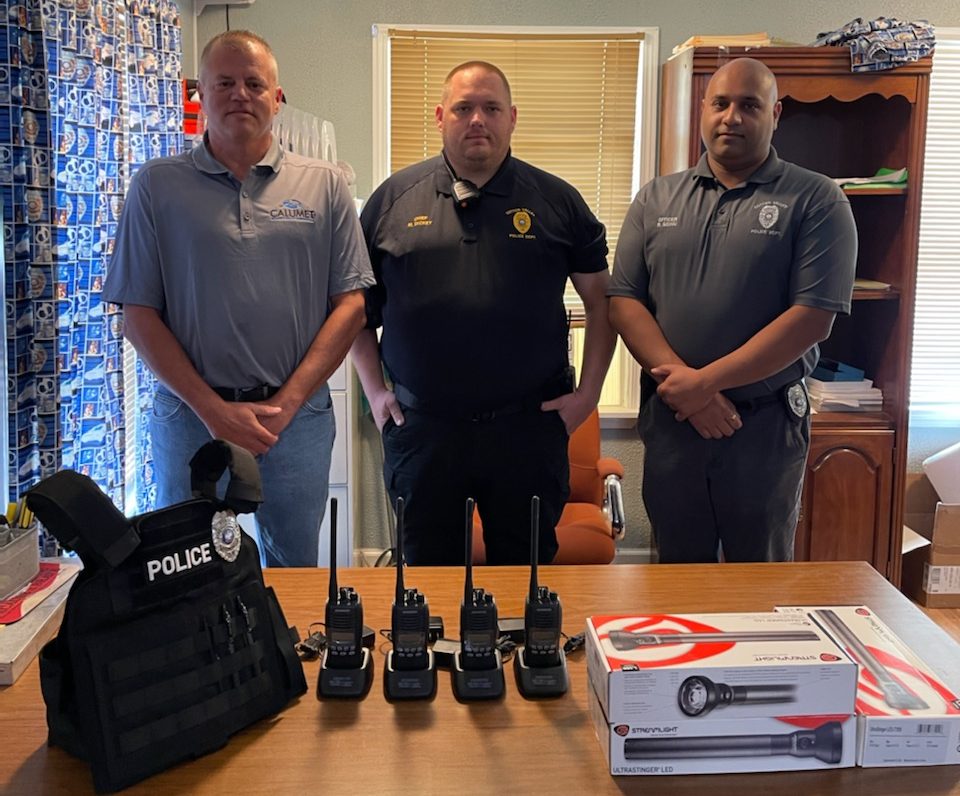 Calumet Specialty Refinery this week made a donation to the Cotton Valley Police Department supplying them with the much-needed equipment to keep citizens and officers safe. The donation included four handheld radios, four bulletproof vests, four flashlights with a total value of $5867.48.
"We needed bulletproof vests, flashlights, and radios. Calumet Specialty Refinery, which has a location in Cotton Valley, have donated these items to the department and we are really thankful for their generous donation," said Officer Richie Sidhu who facilitated the donation.
CVPD Chief Michael Dickey and Officer Sidhu reached out to Calumet's General Manager Brian Marcinkus and made him aware of their need for the equipment. Chief Dickey stated, "Mr. Marcinkus and Calumet are strong believers in investing in the community. Calumet has a huge presence in Cotton Valley, and they wanted to give back by making investments in the community."
"We really needed these items, and have needed them for a while. They're going to keep our officers safe while they do the job that needs to be done to keep our citizens protected. Also, it helps Officers to do their day-to-day job in a safe manner," said Chief Dickey.