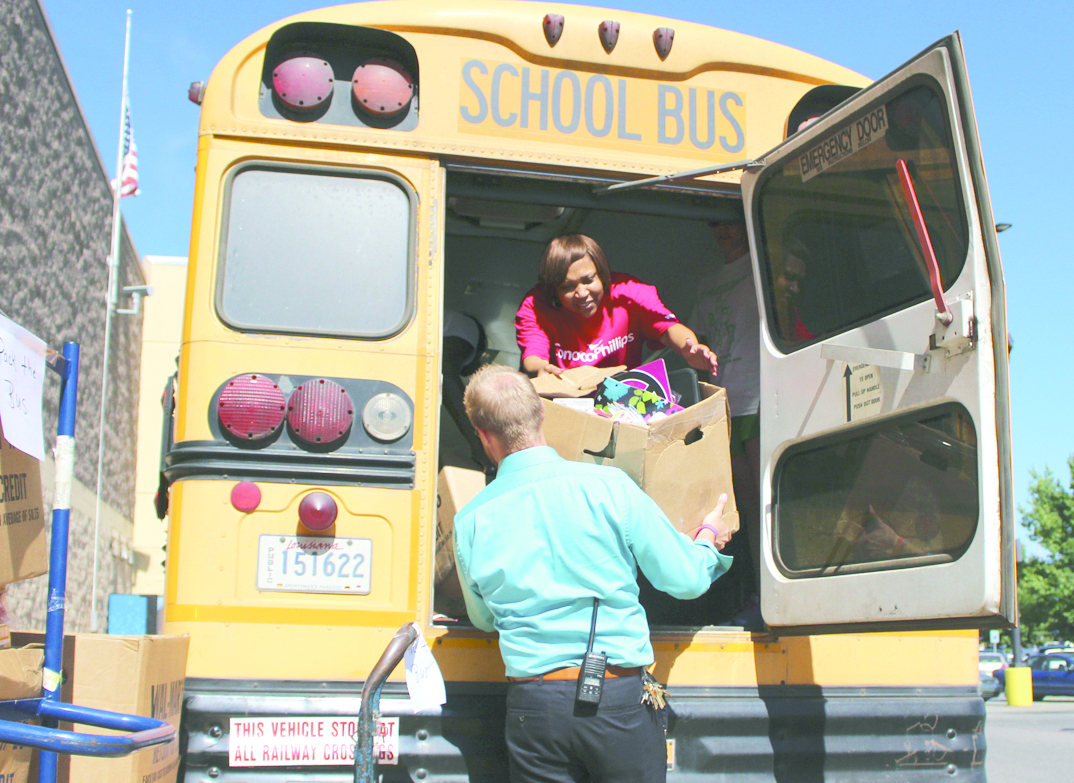 11th annual Pack the Bus event happening August 5
The Webster Parish School Board is entering its eleventh year of helping students with free school supplies at the annual Back to School Bash taking place at the Minden Civic Center on August 5 from 9 a.m. to 2 p.m. "Last year, at least 1,500 students were in attendance. The event has grown tremendously over the years," said Ursala Hullaby, Community Liaison for the Webster Parish School Board.
In order to attain all of the supplies necessary for the event on July 26-27, Webster Parish businesses, communities and individuals will come together in order to fill a school bus with supplies that will be given to students at the Back to School Bash, which will be held in the Civic Center parking lot.
"These two events have been initiatives of the district since 2008. The school district and many local/non-local businesses and community volunteer's team together to provide the students of Webster Parish with most of their school supply needs while affording many of the students with a day of fun," Hullaby said.
Local barbers are pitching in by giving out free haircuts for students on the day of the event.
"Local barbers who once provided haircuts at the event are now opening their shops on Mondays to provide the haircuts on the same day of the event. Coupons will be distributed the day of the bash at the civic center with appointment times – the barbers feel that this will allow students and parents the opportunity to enjoy the event at the civic center and not have to wait in long lines," Hullaby said.
The Pack the Bus campaign will take place on Friday, July 26 from 4 p.m. to 8 p.m. and on Saturday from 8 a.m. to noon at Walmart Super Center in Minden.
"We are encouraging local businesses, community leaders, and organizations to help make this year's bash one of the best ever!" Hullaby said.
For more information, contact Ursula Hullaby at the Webster Parish School Board (318)-377-7052 ext. 228 or Sharon Duncan at Webster Parish Assessor's office (318)-377-9311.