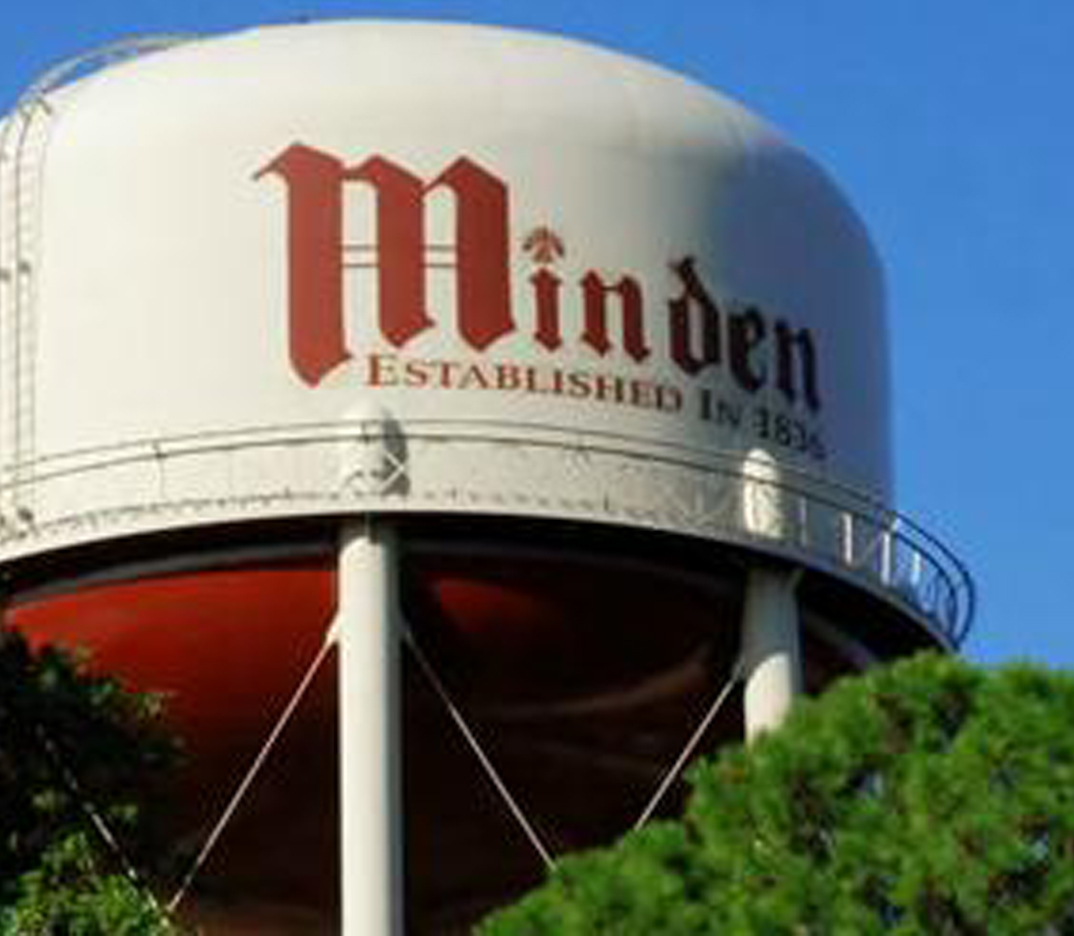 MINDEN — The Civil Service Board decided on Tuesday morning to dismiss an appeal from Shawn Griffith, a Minden police officer who recently was dismissed from the Minden Police Department when posts containing racial slurs were allegedly found on his Facebook page.
The Civil Service Board met today due to the fact that Minden City Attorney Charles Minnifield had filed a motion earlier that morning. Griffith's attorney Pamela Breedlove argued that they had not received proper notice of the motion and therefore wouldn't proceed with a hearing about it. "My client has not received notice from the board that hearing is going to be set for today. The Civil Service Statute requires you to give notice. We would object to the board even considering the request without providing proper notices required by statute," said Breedlove.
The Civil Service Board issued a 15-minute recess in order to give Breedlove a copy of the motion as well as time to look over it. After the recess, she agreed to move forward with the proceedings.
Griffith had filed an appeal to the Civil Service Board in an attempt to regain employment with the police department. In response, Minnifield filed what is known as a Motion for Summary Disposition. Essentially, this made it so the topic of discussion for a majority of the hearing was whether or not the Civil Service Board actually had the jurisdiction to weigh in on this matter. "If the allegations in my motion that I'm going to present to you are true and correct, you don't have a right to hear her appeal," said Minnifield.
The back and forth between to two attorneys spanned over the course of two hours, while many statutes, laws, and rules were quoted and their interpretations debated.
The central focus of the debate ended up focusing on when exactly the probationary period for Griffith began. To summarize, whether or not Griffith is a Civil Service Employee or not depended on when his probationary period started, according to the debate
Essentially, Griffith had become a police officer and acquired the proper Peace Officer Standards and Training certifications back in 1996. Minnifield said, "On August 11, 2011, he left the Webster Parish Sheriff's office and started working for his father. So that means that from 2011 until the time that he applied for a job for the City of Minden was 6 years. Since he has not served as a police officer for 5 years, he loses all of his prerequisites."
Minnifield argued that since Griffith had lost all of his prerequisites, he had to undergo some training and a probationary period before he can become a full-fledged civil service employee.
Under civil service law, a police officer recruit remains a recruit until they get a POST certificate again, or six months of former training," Minnifield said. "He got six months of former training on August 6, 2018. There is a one-year work-in-test probationary period. One year would not be up until August 6th, 2019. So during this probationary period, he doesn't enjoy the luxuries of a civil service employee."
Breedlove defense relied on her interpretation of the hiring guidelines for entry-level police officers. "Each person selected for appointment to an entry-level position, who has demonstrated successful completion of formal training, prior to the employment, shall immediately begin the working test period. Successful completion of formal training as required by the subsection for the position and classification of a police officer shall be demonstrated by certification from a Peace Officer and Standard and Training program." Here Breedlove is arguing that the requirement to start the working test period is just a demonstration that Griffith had at one point completed the necessary POST certifications, regardless of whether or not they had lapsed.
"Towards the statute, he had already completed that training and had already been certified," said Breedlove.
After an hour of back and forth, the board had one final 15-minute recess, and once everyone returned, they gave their decision.
Chris Hammontree, the Chairman of the Civil Service Board said, "The board, after the motion to dismiss filed by the city and hearing all the arguments, the council makes the following determination. First, the board wants to record to reflect Mr. Griffiths council was given the opportunity to file a written response and chose not to. Number two, the board finds the motion to dismiss is well taken. It certainly appears that there is a conflict of ambiguity on the discrepancy between the bill of rights and the Louisiana revised statutes concerning the civil service cited by both councils. That makes this decision very difficult, as it requires the board to make a decision on the matter of law. The board cannot read legislative intent into any code of statutes and has to rely on its plain language. Therefore the board determines Mr. Griffith was not a regular permanent employee as contemplated within the Louisana revised statues, and we have to dismiss the appeal."