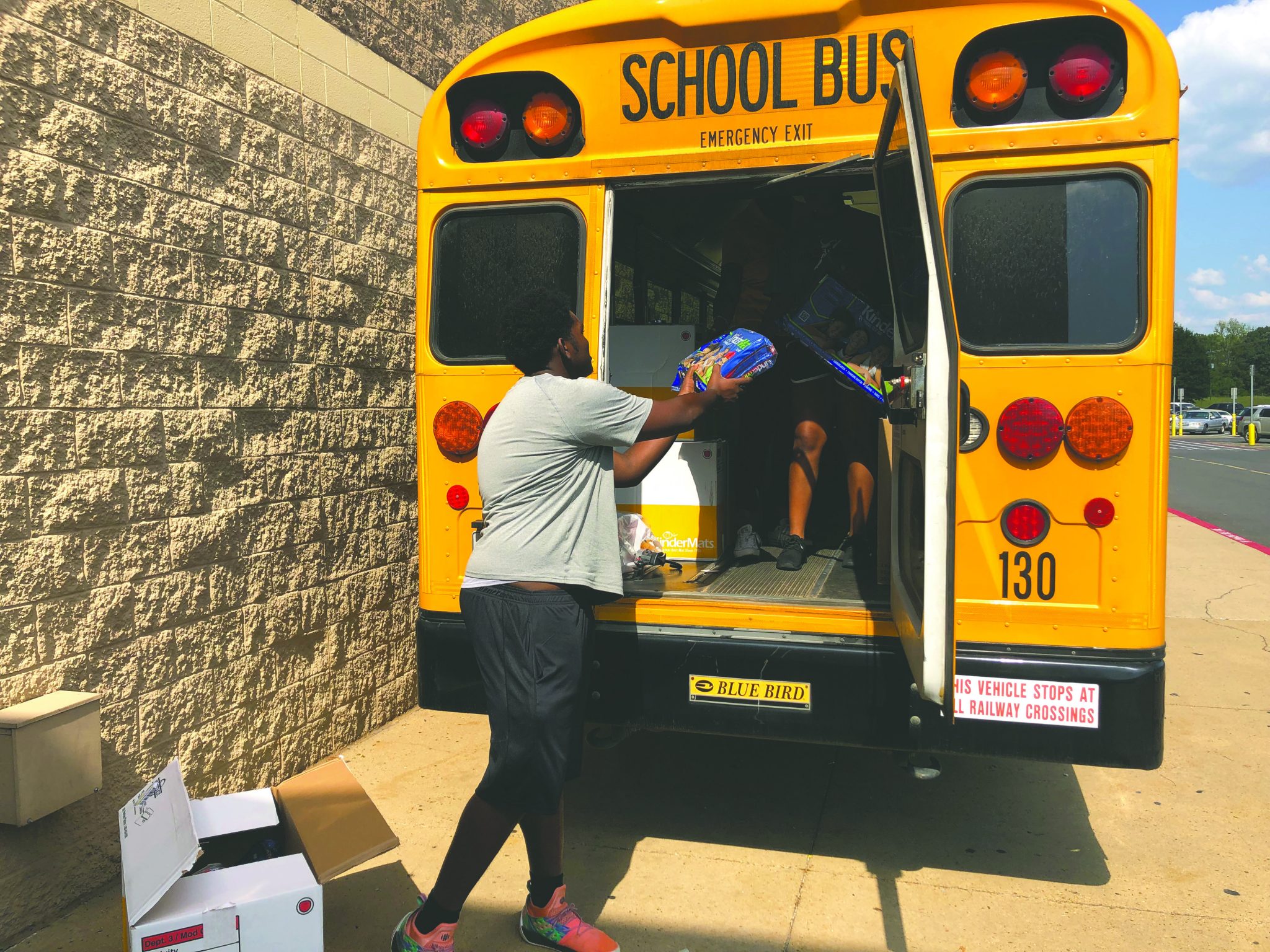 The Pack the Bus event took place Friday afternoon and Saturday morning, during which countless members of the community donated school supplies that will be given out at the Minden Civic Center during the 11th Annual Back to School Bash.
After the conclusion of the event, Ursula Hullaby, Safe Schools Coordinator and Community Liaison, said, "The annual Pack the Bus event, held this past weekend, was a huge success. Some local businesses, Walmart patrons, and many volunteers took advantage of the bus being parked in front of Walmart. They literally helped 'pack the bus.'"
During Friday afternoon and Saturday morning, volunteers would hand out lists of the supplies that needed to be donated. "When the bus rolled off the parking lot, it was full of school supplies with items such as sleep mats, paper, pens, pencils, highlighters, composition notebooks, clothes, and even bicycles," said Hullaby.
All of the supplies donated will be given out Monday, August 5th, from 9:00 a.m. to 2 p.m. at the Minden Civic Center during the 11th Annual Back to School Bash. Students must be accompanied by a responsible adult. "All Webster Parish students are encouraged to take advantage of this awesome experience," said Hullaby.
"We cannot continue this event without the support of our sponsors," said Hullaby. The Premiere Medallion Sponsor for the event is Walmart, and the other Medallion level sponsors are b1Bank, Ryan Gatti Attorney at Law, City of Minden, Jeanne Martin State Farm, Minden Family Dental, GBT, Iota Rho Omega, Chapter of Alpha Kappa Alpha Society, Inc., Walkmar Resources, Inc., Jason Parker for Sheriff, Minden Medical, Webster Printing.
"This is the eleventh year for the bash. We have watched it grow tremendously over the years because of the generosity of our local businesses, churches, and community members," said Hullaby.
There is still time to support the Back to School Bash through sponsorships, donations, or volunteerism. For more information, call Ursula Hullaby at the Webster Parish School Board at (318)-377-7052 (ext. 228).