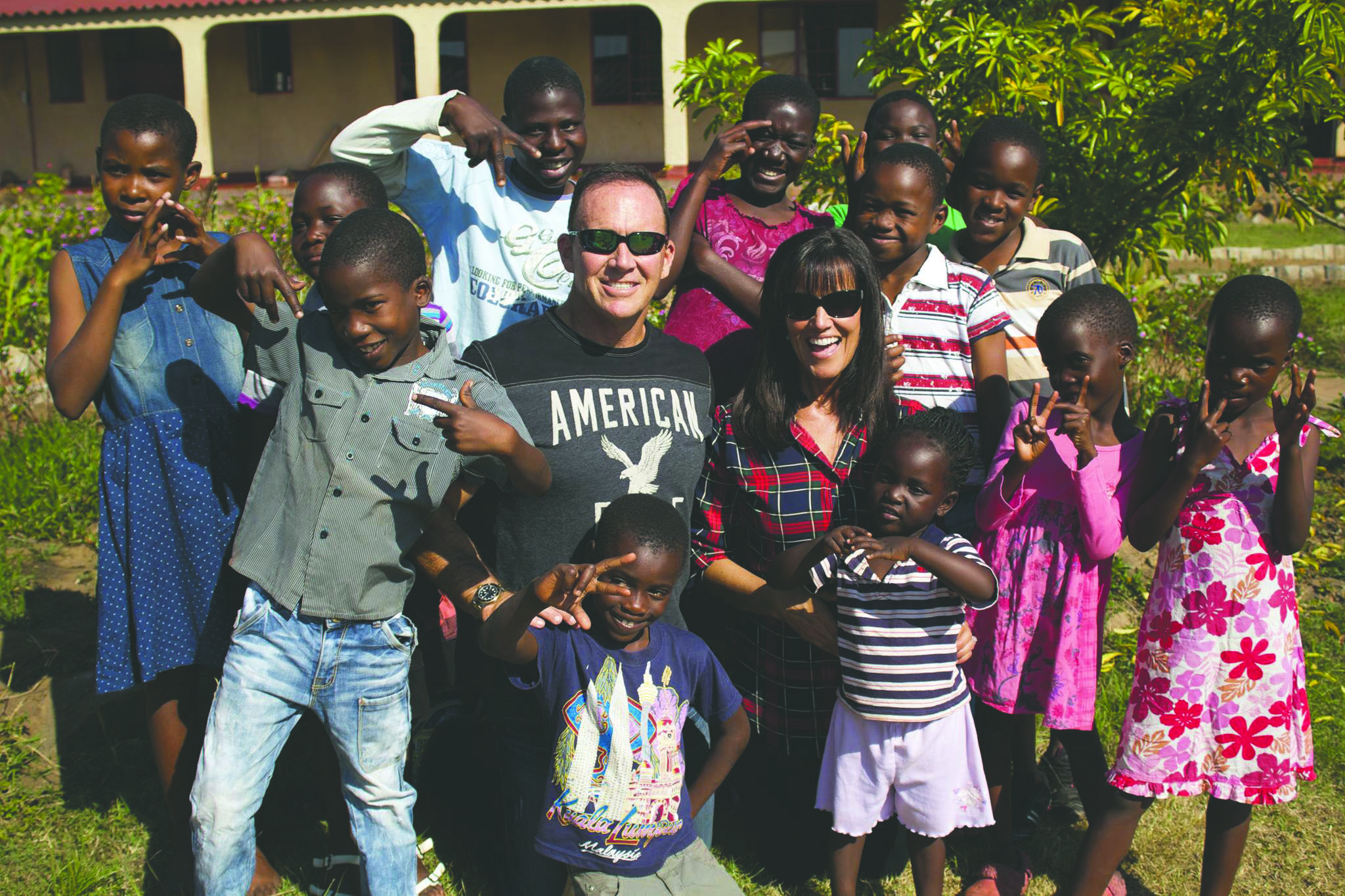 Juliuna Anderson
Special to the Minden Press-Herald
"If you're faithful to God, God will be faithful to you," Pastor David Divelbiss said of the journey in ministry he and his wife Pastor Paige Divelbiss have been on. Their career in ministry spans decades and several continents.
The leader of David Divelbliss Ministries, this pastor travels the world with his wife Pastor Paige, ministering to people and pastors a church in Johannesburg, South Africa under the leadership of Pastors Tom and Bonnie Deuschle.
Divelbliss began his career in ministry here in Minden at Living Word Worship Center. After attending Rhema Bible Training Center, he and Paige took leadership roles at the church and later, Divelbiss became the pastor of the local congregation. In 2013, Divelbiss felt a call to do missionary work that he'd felt earlier in his career but felt the seed had been lying dormant.
At this point, one of their members introduced the couple to Pastors Tom and Bonnie Deuschle of Zimbabwe.
"When I met them, it was like we knew nothing. In the past seven years, our whole life has been absolutely rocked with the things of God," Divelbiss explained.
"It's so cool that God knew we needed to be under Pastor Bill and Margo Bush (the preceding Pastor and wife of Living Word), then he knew we needed to be under Brother Hagen, who was another spiritual father to us. We feel so grateful that we've been around so many great men and women of faith who've trained us and a lot of other people," Pastor Paige Divelbiss explained. She said after Pastor Bill passed away, Pastor Tom stepped in as a spiritual father to the couple, "God has just taken us from glory to glory," she said.
Divelbiss went to Zimbabwe to visit the Deuschle's church and said they felt a new fire in their hearts for God. They knew they were going into a new journey.
"What I've learned with God is you're either moving forward or you're moving backwards. Some people just try to maintain but you can't maintain. You have to keep pursuing God and his call or you regress," Pastor David said.
This began a series of trips throughout Africa and Asia ministering to groups of thousands of people, but every year, the Divelbiss ministry takes time to minister to the people right here in the place they call home.
The Vertical Conference is an opportunity for the Divelbiss family and ministers from around the world to come and bring their voices and spirits to Minden each year. Pastor David and Paige still live in Minden when they are not travelling the world and they hope to sow spiritually into their own community.
The conference is named after the vertical relationship one has with God.
"It's a way for all of us to come together, even for those of us who are in other churches serving. It's also open to everybody," Pastor Paige explained. She has even received a call from a couple in Alabama who plans to attend.
The conference begins Thursday at 6:30 pm and spans the entire weekend. Pastors David and Paige, Pastor Tommy Deuschle and Pastor Bob Yandian are just a few of the ministers who will be speaking at the conference. Daniel Deuschle will be doing music with the worship team of Living Word.
"We've had restoration, we've had people healed, physically and emotionally," Pastor David said, "If you come out Thursday, you'll want to come out the whole weekend."