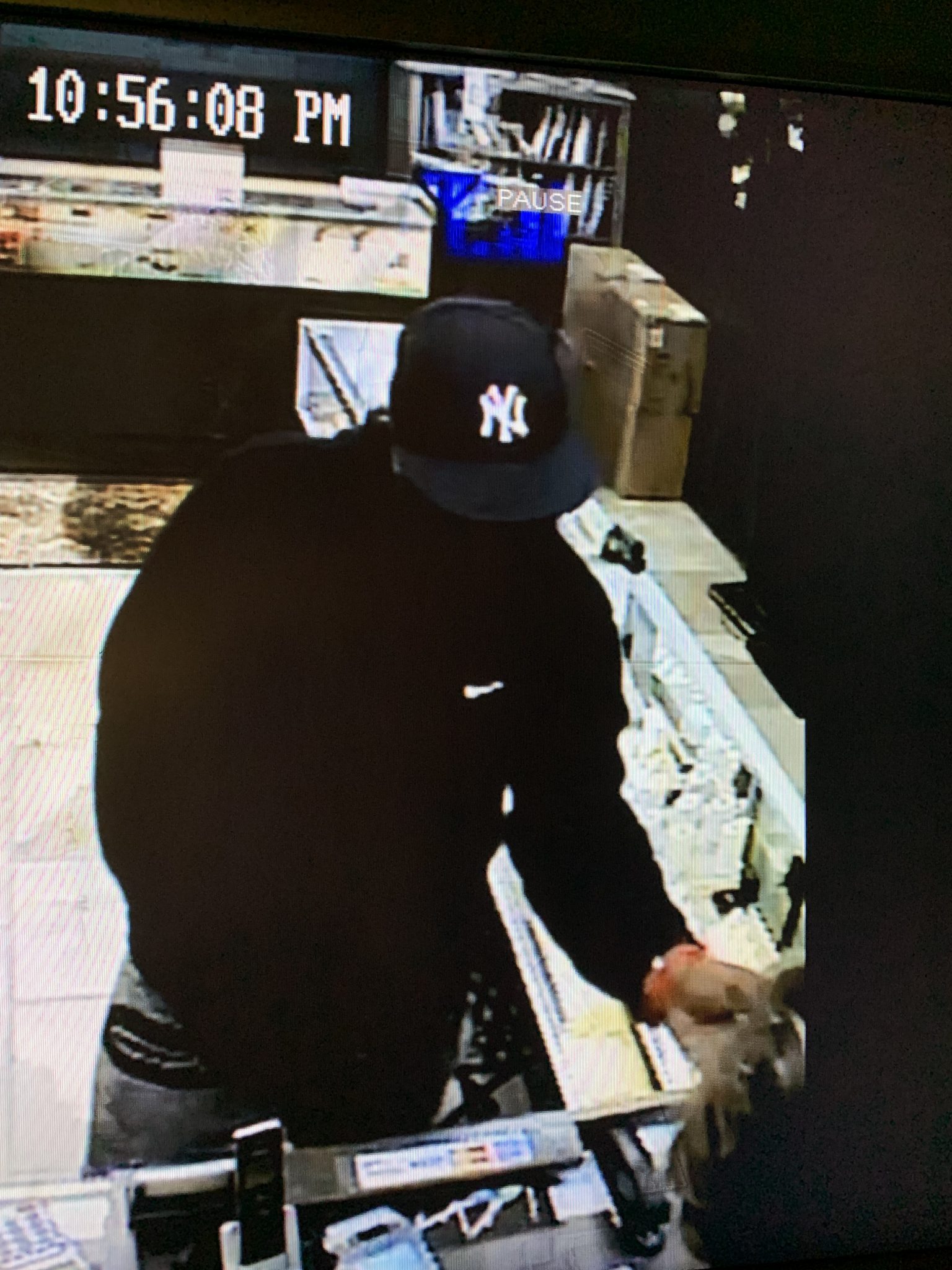 Terry's Rings and Things was robbed on Thursday by an unknown man.
The thief came into Rings and Things and dropped off a watch for repair. He left a contact phone number. He came back once to check on the watch, and then returned a third time around 3:30 pm under the guise of picking up the watch. During this third visit, the man asked to see a diamond wedding ring set and a diamond bracelet. When the clerk pulled out the tray for him, he sprayed her in the face with pepper spray, grabbed the jewelry, and left.
The man is described as being about 5'8" tall and weighing around 170 lbs. He was wearing gray pants, a black top, a New York Yankees cap, and a black face mask. The face mask severely limited the clerk's ability to make out any facial features.
He left driving a 2010 or 2011 silver or gray-colored Jeep Compass. He was spotted turning down Hwy 531 going toward I-20.
"The victim that was sprayed was taken to the hospital and got her eyes and her face flushed and treated for pepper spray," said Chief Cropper. "She ended up coming back to the store before the officers had left."
The phone number has been traced back to a business. "We don't know if it's a bogus number—if he just reached out from there—or if he actually works for them." The police will be checking into that.
The jewelry that was stolen was valued at several thousands of dollars.
If you have any information on this theft and assault, please contact the Minden Police Department as soon as possible.