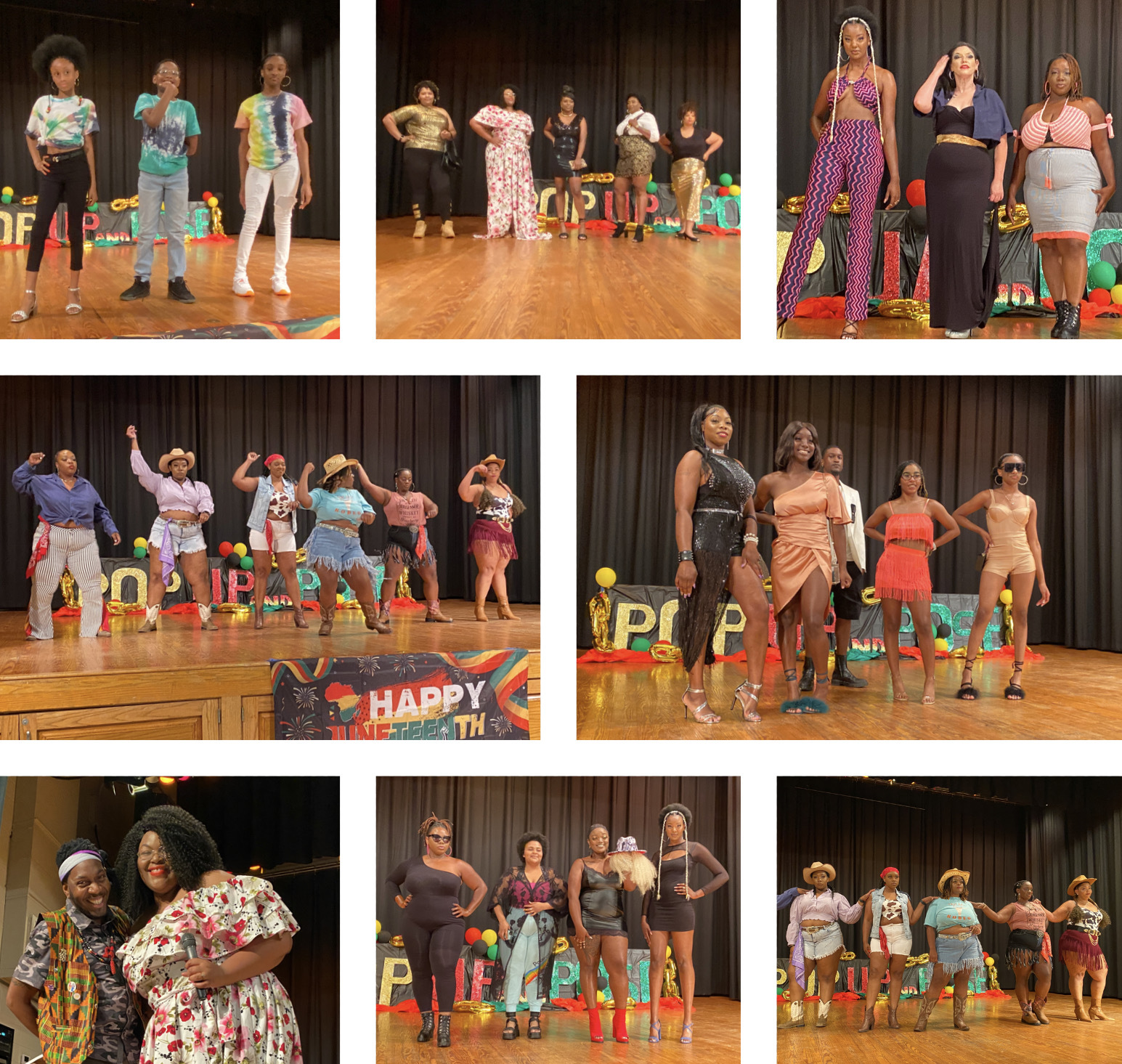 To celebrate Juneteenth, Neisa Murray (owner of Nene's Corner) created the Pop-up & Pose fashion show and vendor event which was held on Saturday at the Civic Center. This event started with vendors selling their wares in the afternoon and finished with the fashion show that evening.
Murray, who is originally from West Virginia, spoke of her inspiration for the event: "Pop-up & Pose was an idea I had just out of the blue. I love the southern culture, and I love how together and unified everybody is down here. When I came here, I had low self-esteem, and a friend of mine (Tori Stylez of Dare 2 Be Different Fashions) said, 'Girl, can you wear this jumpsuit?' I was like, okay. But, when I saw it, it was really bright and purple — things I had never imagined myself wearing — but once I put it on, baby, Minden couldn't tell me anything! And I promise you — that confidence that I felt that day — I really, really want everyone to feel that way. With Pop-up & Pose, my goal is to not just allow businesses to network, but it's also to allow us to celebrate unity, confidence, and freedom."
The fashion show kicked off with a short poetry reading by Jrayis Deyond from his collection of poems, "Catching Up with Me." Deyond read "Dear Black People," which included the lines "Let's love our Brother-man when he's doing well to make his mother and father proud. Celebrate our Sister-girl, who got those degrees with grace and courage and style."
Lajuana Logan, Founder of the Upper Monongahela Juneteenth Celebration in Fairmont, WV, and National Chief of Staff via the WV Blackunity Coalition, spoke of the importance of the Juneteenth holiday, saying: "We want to honor our ancestors. We want to make sure that we're out there doing the right thing: building businesses, supporting the Black-owned businesses, doing good in the community, being good in school — school is very important. We need to fight for education and get our Black history in the schools. June 19, 1865 is a celebration in honor of the day when slaves were legally freed in the United States. That is our Independence Day. We celebrate the 4th of July when, actually, on the 4th of July 1776 people were still enslaved. That's why it is so important that we read and we study our Black history. It is important for us to have the opportunities to celebrate our dynamic selves and to be unapologetically Blacknificent in everything we do. Read to the kids and encourage them to be the best at whatever they want to be."
There were also many vendors there including Majestic CreationZ by Queen Sheba, Shuga Mamas Sweets and Treats, Crown To Sole, L&N Doggie Diapers, Cajun Creations by Cassie, Brownangelkisses, and many more. "I'd like to thank all of the vendors who came out and helped Pop-up & Pose come to life!," said Murray. "There wouldn't be a Pop-up if it weren't for them! I'm in awe of their hard-work! The heat didn't help at all, but the dedication and love was real, and I truly appreciate all of you! We made it!"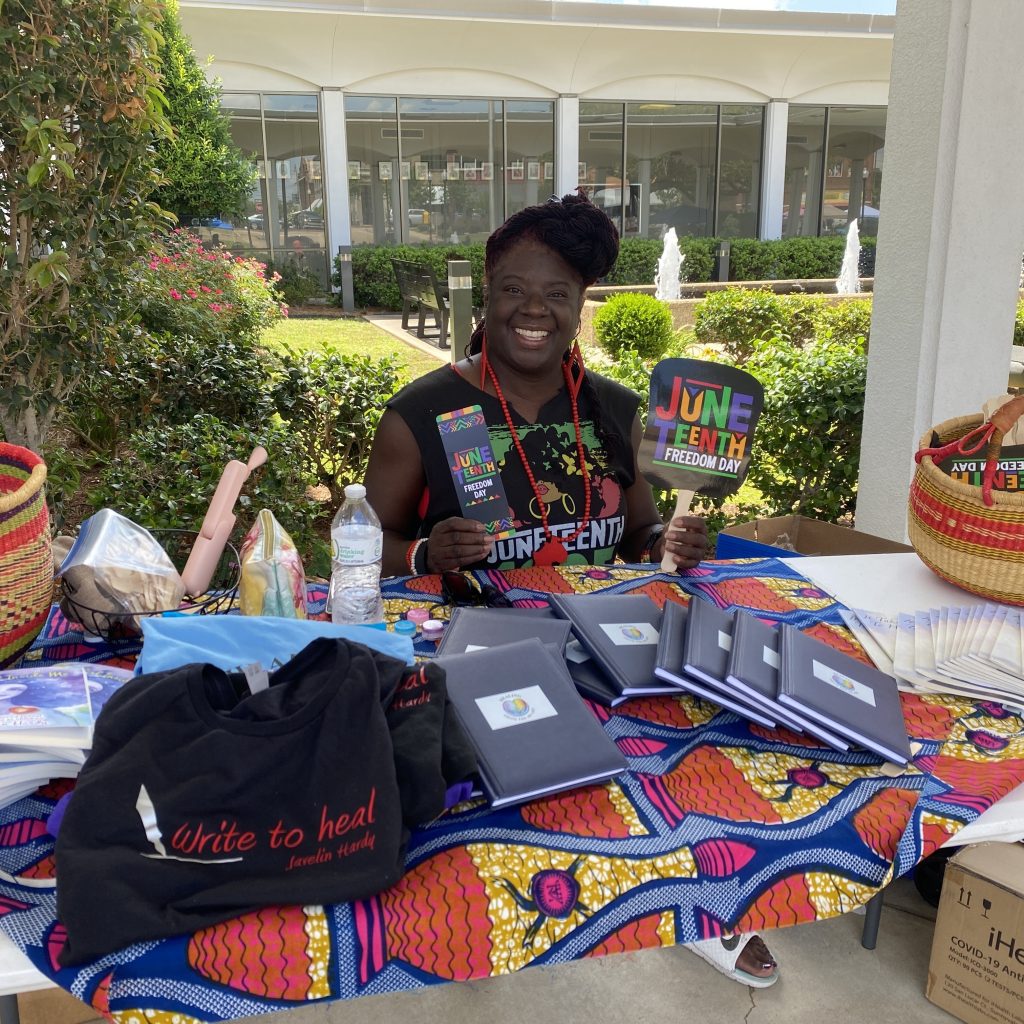 Numerous designers had their clothing modeled that evening, including Taylor's Tye Creations, Dare 2 Be Different Fashions by Tori Stylez of Bossier City, Emporium Wicked Work of Minden (who also had a hair-fashion segment), Boujie Boutique of Minden, PlugExpress of Shreveport, and She Plus of El Dorado, Arkansas. A wide range of fashions were displayed including children's clothing, handbags and shoes, plus-size clothing, and even some men's clothing. 
This event was sponsored by Nene's Corner, Mayor Terry Gardner, Dare 2 Be Different Fashions, Healing from the Heart, Travel with Purpose by Maria, and it was funded in part by the Webster Parish Convention and Visitors Commission.
"I'd like to thank all of the attendees of the Pop-up and Pose Fashion Show!" Murray said. "All of you made the event so much better. To know that you all enjoyed yourselves truly inspires me to keep going. Thank you again!"