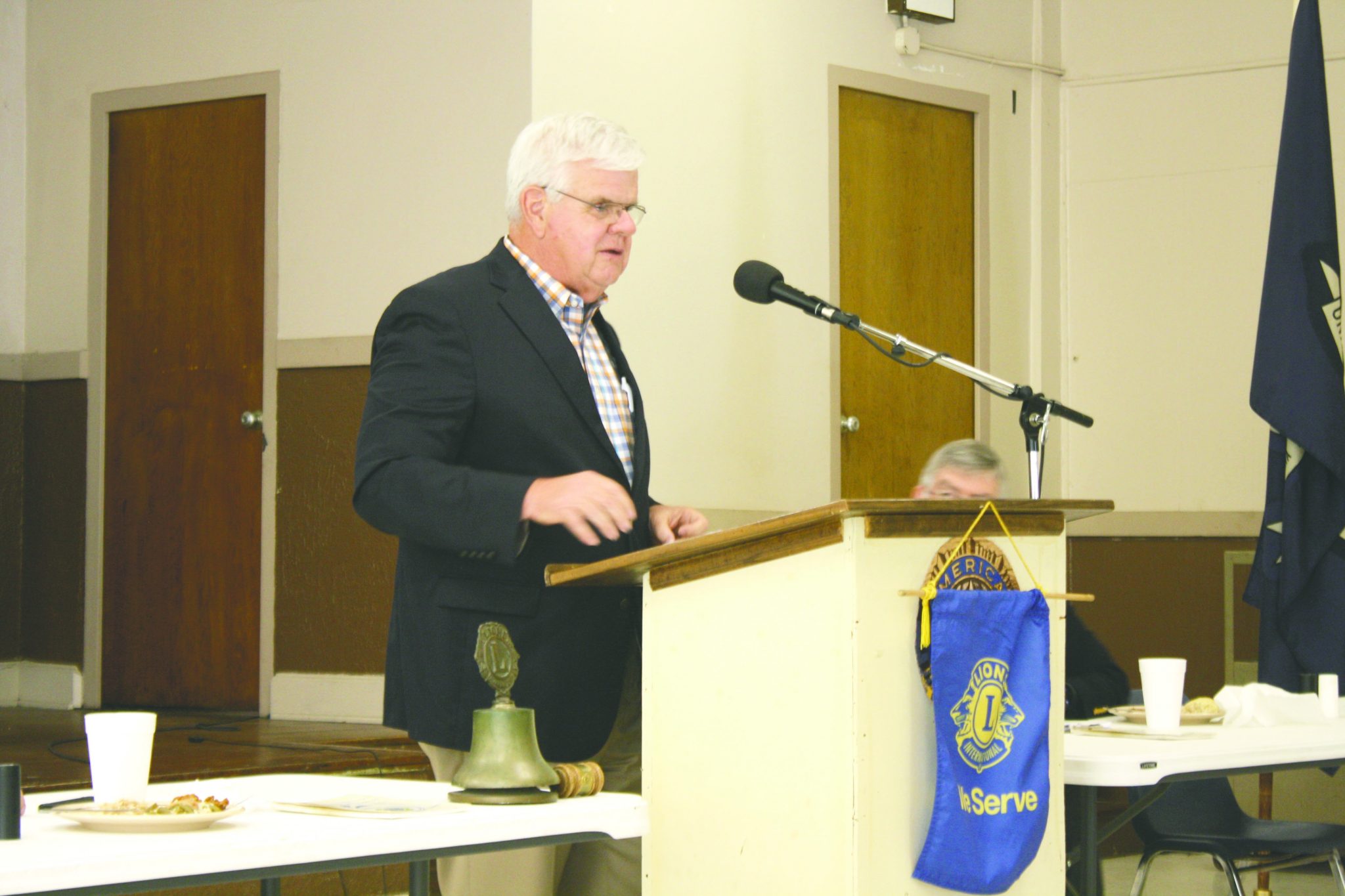 Sparks continued to fly in the ongoing dispute between Louisiana Public Service Commissioner Foster Campbell and Claiborne Electric Cooperative. The war of words and sound bytes continued at Louisiana Public Service Commission Wednesday, followed by the Minden Lions Club meeting Thursday.
Originally, the rift was created during Claiborne Electric's request for approval from the LPSC to seek financing for rural broadband internet, but has now escalated to include all the state's electric co-ops, subpoenas, audits and investigations.
At the LPSC meeting, Campbell questioned both Claiborne's and other electric cooperatives compensation and perks for board members, according to a report in The Advocate of Baton Rouge.
"I'm not going to vote for anything else today until I found out how much these board members are making," Campbell said. "How much money are they spending? How many times do they go to Las Vegas? How many times do they go to Washington? … Take their wives up there, eat big steaks, stay at fancy hotels."
Campbell told the Press-Herald Friday that the investigation into perks and other compensation within the state's electric cooperatives were out of line. He used Claiborne's treasurer Richard Noles as an example of his assertion.
"They pay Richard Noles $250 to drive from Heflin to Baton Rouge," Campbell said. "When he comes back the next day, they give him $250 more to drive back, plus all the perks — spending the night, eating and all that."
By contrast, Campbell said those in the legislature get paid mileage plus $100 [approximately]. "If you are on the mineral board, like a friend of mine is, they get $75," Campbell said.
Joey White, Manager of Member Relations and Marketing for Claiborne, clarified Campbell's assertion about Noles' expenses. "Mr. Noles is elected by his fellow Claiborne Electric Cooperative board members to represent them at the monthly board meetings of the Association of Louisiana Electric Cooperatives," White said.
"So, barring any special-called meetings, Mr. Noles travels to Baton Rouge at least once a month and stays overnight to serve on that board, which conducts important business on behalf of electric cooperative members across the state.
From July 2016 through June 2018, Mr. Noles served as President of the ALEC board. In addition, he also travels to certain regional or national meetings for the purpose of continuing education to stay on top of the issues facing electric cooperatives."
Noles said he was in Campbell's crosshairs for political reasons. "He has a personal vendetta against me, and has for a long time," Noles said.
"He saw a bumper sticker on my car for Bobby Jindal, [When Campbell was running for governor] and has had nothing for me ever since. I feel my reputation is at stake, and that is so precious to me."
Campbell countered that Noles was but one example of the out-of-line spending by Claiborne and other co-ops. "This is much bigger than Richard Noles," he told the Press-Herald Friday.
Campbell also took aim at Claiborne CEO Mark Brown's salary, benefits, and reimbursements of more than $260,000.
"Between what they [the board] makes, and the $260,000 that [Brown] makes, they make as much as the whole co-op does," Campbell said.
Claiborne, in response to the criticism, took action Wednesday, unanimously voting to eliminate the practice of providing health insurance for board members, according to a press release.
"The health insurance benefit has been in place for a long time, but it is not the reason we serve on this board," Claiborne Electric Board President Hez Elkins said in a press release Thursday. The board vote was aimed at preventing anyone from "sowing division" into the cooperative, he said.
Claiborne Electric CEO Mark Brown said the board was already discussing possible elimination of the benefit prior to Wednesday's LPSC meeting. "A study produced by the National Rural Electric Cooperative Association earlier this year was presented to our directors at their August meeting," Brown said. "This study included a survey of electric cooperatives across the nation and the trends in such areas as the provision of insurance to directors. With the significant rise of healthcare costs, many co-ops have been reducing or eliminating director insurance. Our board was studying this issue, and was to take it up again at a special board meeting Nov. 13 when various governance practices would be discussed. When the issue was brought up by Commissioner Campbell at the LPSC meeting Wednesday, the board decided to act to eliminate the benefit."
"Good," Campbell said. "They needed to do that."
The state's 10 co-ops provide electricity to about 900,000 rural members, the report in The Advocate read.
Nonprofit cooperatives were created during the Roosevelt administration as a way to get electricity into rural areas.
Unlike the big shareholder owned utility companies, like Entergy, which include a profit in their rates, coops are nonprofits and instead of profits are allowed "operating margins" or money left over for expenses after the electricity is bought and paid.
The LPSC delayed the rate increase requests of two other co-ops — Beauregard Electric and Concordia Electric cooperatives — because they had failed to provide adequate information about board and executive compensation. Pointe Coupee did.
Claiborne turned over the information only under subpoena.
Also under the microscope was Dixie Electric Membership Corp. DEMCO serves more than 100,000 members in Ascension, Livingston and other Baton Rouge suburbs. The co-op reported the results of an months-long internal audit.
In another move, Claiborne sent a document to its members and the media, addressing all that had transpired over the past several weeks.
"As you probably know, for some time now Claiborne Electric Cooperative and Louisiana
Public Service Commissioner Foster Campbell have been in a running dispute related
to our proposed Fiber-to-the-Home Broadband Internet project," the document read. "It now appears he may be escalating the dispute to include personal attacks against our Board of Directors and management. Claiborne Electric is your Co-op, and we believe you deserve to know the whole story."
Campbell said due to the stance Claiborne has taken in the public regarding the broadband initiative, he's had to speak to various organizations to "clear the air."
"I've had to speak to police jury here, the police jury in Bienville [Parish], the police jury in Union [Parish,]" Campbell told the Minden Lions Club Thursday.
"I've been blamed for perhaps not being for high-speed Internet," Campbell said. "Nobody is for high-speed Internet more than me."