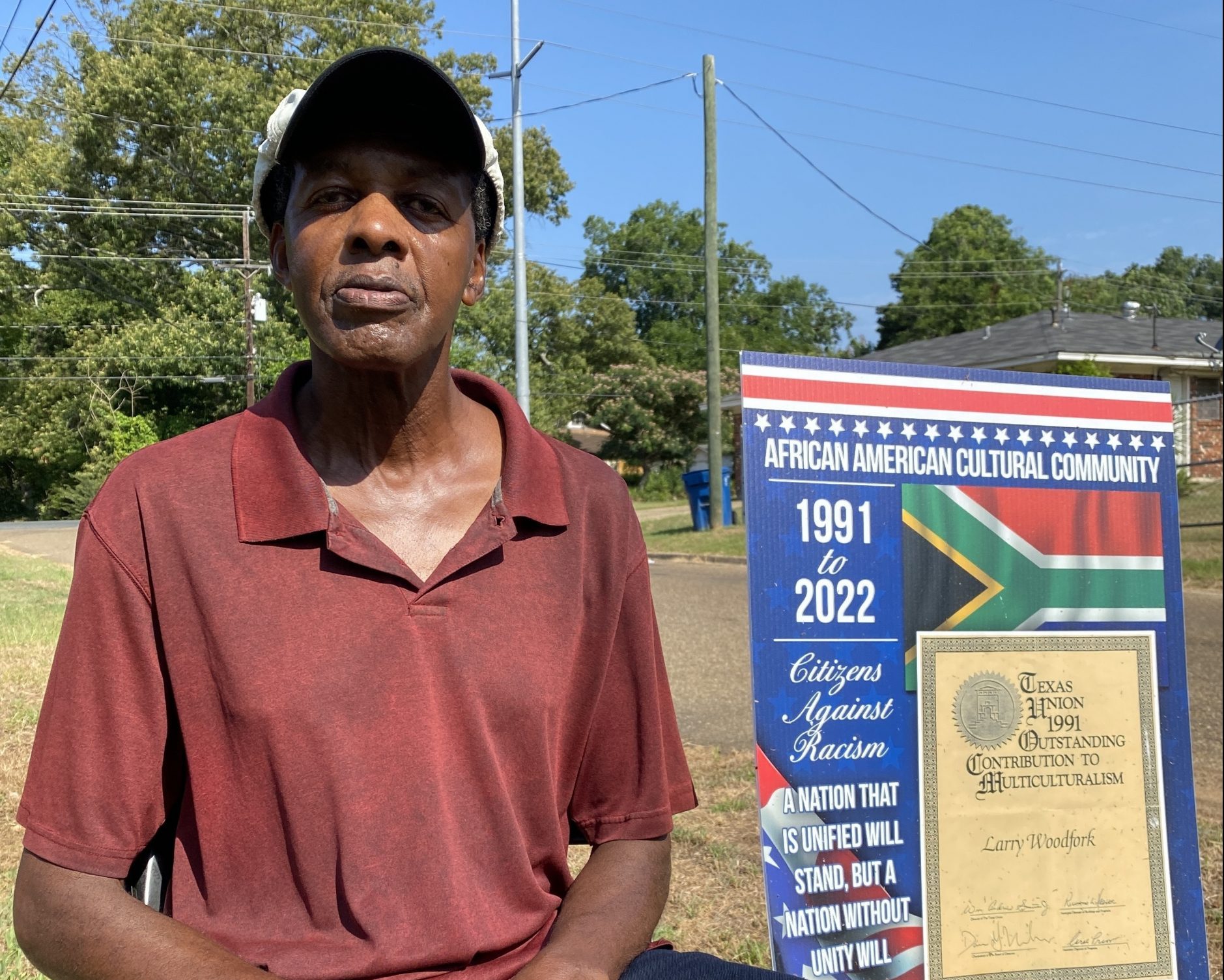 Larry Woodfork, long-time resident of Minden, would like to create a multicultural committee in Minden to encourage dialogue between cultures and help combat racism.
Woodfork has a long history in Minden. He was born in Caddo Parish in 1953 and lived in Claiborne Parish for his first three years, then he and his family moved to Minden in 1956. He graduated from Webster High School a couple years late due to some family problems, "But I didn't want to be a dropout," Woodfork said. "I wanted to go back to school, even though I got laughed at by the other kids, called 'old-timer' and such. So I had to put up with that for about two years." By that time, Woodfork already knew he wanted more than he could find around here. "When I graduated from Webster in 1973, I decided I would go into the corps. We didn't have the corps in Louisiana. It went by zip code, and I was shipped down to San Marcus. I served in the job corps, and I took baking." At first, Woodfork was very nervous about having white instructors. He had never had a white teacher before, and he wasn't sure he could learn from them. This proved to be no problem, however.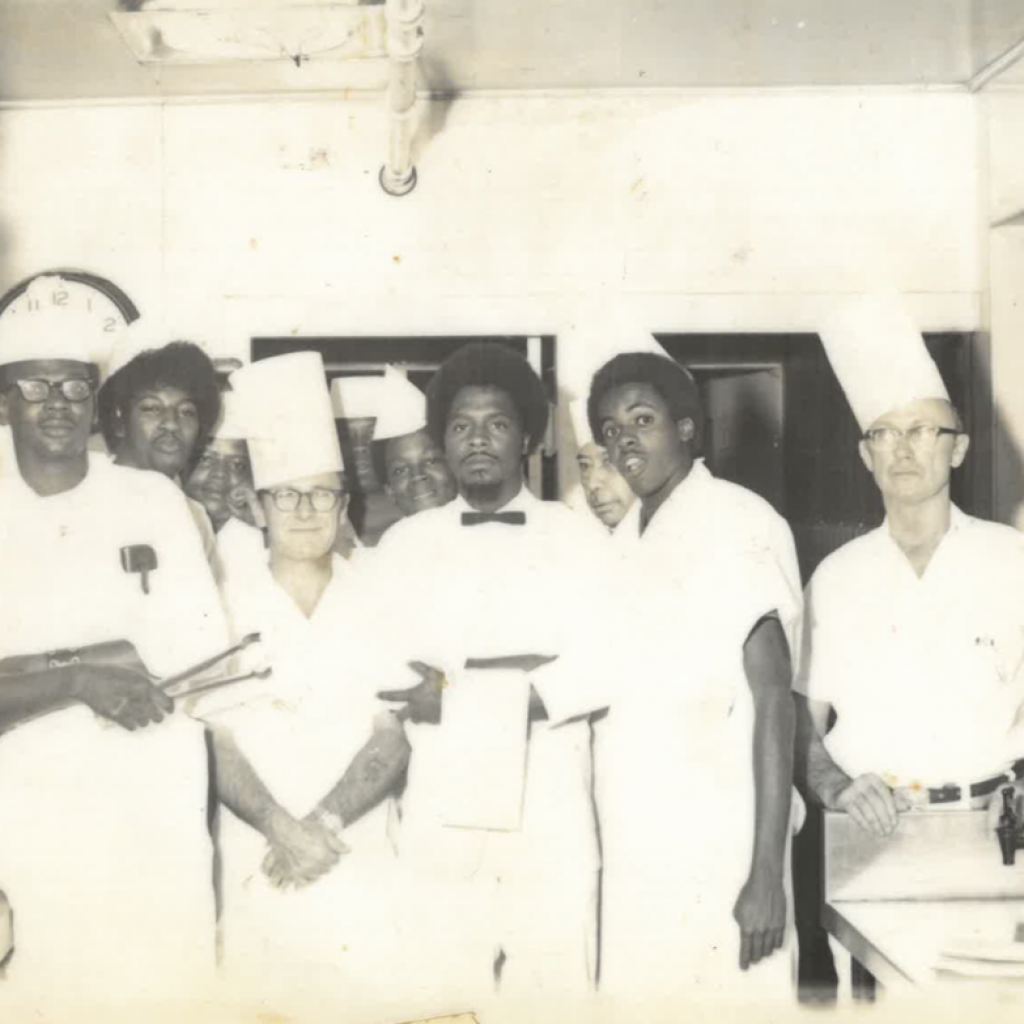 "When I graduated from the corps, they placed me on my first public job in Dallas, Texas in 1975." This began Larry Woodfork's career as a baker. He worked extensively as a baker in Dallas and Austin for over 20 years, many of those years as a head baker.
After his mother was diagnosed with cancer in 1999, Woodfork returned to Minden to care for her until she passed away in 2008.
"I like Minden. It's a broad neighborhood. It's a town with family businesses and a connected community. But it's not a place of opportunities. Austin had better opportunities. Dallas had really good opportunities — I made a lot of money," Woodfork said. "I had to leave to find those opportunities in education."
Woodfork has strong feelings about education and living independently. "One lady [who lived in his neighborhood] told me that she didn't like that I went to First Baptist, and I said 'why?' She said, 'You go up there with the moral majority. They don't do enough for the minority.' I disagree with that. I'm not a welfare case. I never have been on welfare. I've always worked to pay my bills. I worked in the system. I didn't do the illegal. I just did my best to work. When people talk about the 'moral majority' political-wise, I know what it is. But I didn't go to First Baptist to have them take care of me. I'm supposed to do that. I'm not looking for First Baptist to come here and fix my house, buy my soap, buy my food and all this for me. That's dependency. I'm a very independent person. Education will take you out of being dependent and into independency."
While living in Austin, Woodfork participated in a multicultural program at the University of Texas. "This was a pilot program that they started in '88-'89 out of the University of Texas with the African American Cultural Committee. They would meet and have dialogue at the university to enhance a more cohesive community." Students would be paired up with someone from a different cultural group to learn about different cultures and have debates on race and culture. This program was successful in decreasing racial tensions on campus. "I'm trying to bring one to Minden."
"This is an effort to combat racism. You combat it through dialogue and education. A diverse community is a growing community. You can do nothing in a divided community. This committee can combat it and be like a support group to the citizens on all sides. I want a diverse group of citizens that can represent each side of our community to have dialogue when race is an issue. That's my goal. When you help one child, you're changing the dynamics of the whole entire community. The only way we're going to change this community is through education."
Similar groups have been effective elsewhere. If you would be interested in participating in a multicultural committee, you can contact Larry Woodfork at (318) 540-5057.